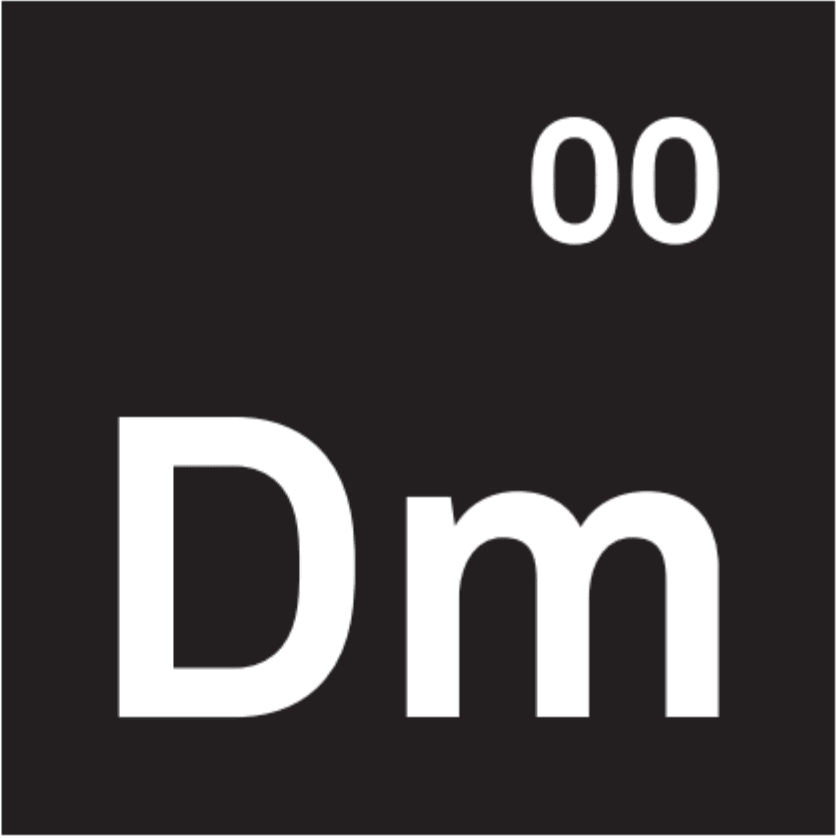 Dutch-Speaking UI Designer
Dark Matter Labs
Employment Type
Part time
Location
Hybrid · Amsterdam, Netherlands
Salary
Please refer to the last section of the job description for wage distribution details.
Seniority
Junior, Mid-level
Closing: 12:27pm, 24th Nov 2023 CET
Job Description
About Us
In a context of climate breakdown and increasing social polarisation, Dark Matter Labs focuses on accelerating societal transition towards a more caring, equitable and regenerative future. Our daily work ranges from policy and regulation to finance and data, from governance and democratic participation to organisational culture and identity. You can think of it as the boring revolution or working to build the foundational layer for the transition.
We organise our work around what this transition needs, and the things we want to see in the world. To keep that transparent, we undertake open work in collaborative partnerships to provoke alternative visions of the future, designing how they might look in practice, and experimenting in context to reveal how they could work and enable the necessary change. More about us here.
Application Process & What to Expect
Portfolio Submission:
We're eager to see your portfolio! For this application, please attach your portfolio as a PDF where it says "Attach CV." Our goal is to understand your skills, creativity, and experiences. We're particularly keen to see:
UI Designs: Showcase some UI designs you've created.

Design System: If you've used an existing design system, we'd love to see how.

Teamwork: If you've collaborated on a visual design, specify which part of the work is yours.

Visual Communication: Show us some visual communication designs you're proud of.
Questions:
Alongside your portfolio, we'll ask you some questions to explore your design experiences and decisions. Expect queries about design trade-offs, your collaboration style, and your approach to translating brand guidelines into UI design.
Together with your portfolio, these questions help us understand how well you might fit with our team.
About this Role
CircuLaw is at the forefront of the global shift towards a sustainable and circular economy. As part of our mission, we aim to make complex laws more accessible, enabling more informed decisions and actions. As a UI Designer on our team, you play a crucial role in this endeavour.
In this role, you won't be redesigning the wheel. Instead, you'll be the craftsman refining it. We've got a clear vision and brand guidelines in place, and we need someone with a keen eye for detail to bring it all to life. Your canvas? The rough wireframes our team produces. Your tools? Your impeccable design skills and our brand bible.
It's a role where precision meets passion. You'll be delving into the nuances of each design, ensuring every pixel aligns with our brand's ethos while adding your own touch of aesthetic flair. But while your creativity is valued, the primary aim is to work within our established framework, bringing consistency and clarity to our platform.
If you're someone who finds joy in refining details, in translating broad strokes into finely-tuned designs, and in turning rough wireframes into polished, brand-consistent masterpieces, this might be your perfect canvas.
Main Aspects of the work:
Detailed Design Execution (40%) 
Transform rough wireframes into comprehensive screen designs for the Circulaw.nl platform.

Ensure every design element perfectly aligns with the CircuLaw brand ethos.

Refine broad concepts into detailed, brand-consistent visuals.

Rigorously follow and apply the CircuLaw brand book's design guidelines & principles.

When innovation calls, add new guidelines & principles that align with emerging insights.
Collaborative Design Strategy (35%)
Work closely with Art Director Arianna and the wider CircuLaw team.

Craft screens using a component-based design system in Figma.

Iterate designs based on feedback to support project objectives.

Ensure designs resonate with both local and global policymakers.

Initiate and diligently maintain the design library across Figma and Zeroheight platforms. 
Technical Proficiency & Knowledge Sharing (25%)
Maintain and enhance the design libraries in Figma.

Guide the team on visual communication best practices.

Prepare designs for various outputs, ensuring technical accuracy.
The work has a strong focus on practical execution; it also encompasses process design, strategic thinking, internal reflection and team communication.
You might thrive in this role if…
You have an intrinsic eye for detail, appreciating the nuances of design and ensuring every pixel has its place.

Collaboration is second nature to you, and you understand the importance of taking feedback and iterating your designs for the greater good of the project.

You are adept at working within established brand guidelines, ensuring consistency while adding subtle touches of creativity.

The challenge of making intricate laws visually accessible excites you, and you believe in the mission of driving change through design.

You are a Figma aficionado, able to harness its tools to deliver designs that are both beautiful and technically sound.

While you have your own creative vision, you respect and prioritise the objectives and vision of the organisation you're part of.
Your background
Whether you've honed your craft in bustling design agencies or quiet freelance corners, what matters most is your ability to bring clarity, consistency, and creativity to the forefront. Below, we've outlined some of the criteria and experiences that might align well with this role. 

Essential Criteria:
A background in projects or roles where translating complex concepts into visual formats was essential, be it in design, infographic creation, or similar endeavours.

Fluent in Dutch and comfortable conversing in English.

Proficiency in Figma, with a solid grasp of its advanced features and capabilities.

A proven track record in UI design, showcasing your ability to work within established brand guidelines.
We're particularly interested in people who have:
Experience or a background in product development, especially within platforms or digital solutions.

Experience in information design, translating complex concepts into easily digestible content.
Some areas of experience that might make the learning curve easier:
Familiarity with the principles or themes of the circular economy, sustainability, or related fields.

Experience with other design tools or platforms, showing adaptability and a broad skill set.
Who you might work closely with:
Arianna - Visual/ UI designer + Art director

Yvonne - UX Researcher

Dirk - UX Designer

Andrea - Product Lead

Romy - Project Lead + Creative Director
How we work
We're a multi disciplinary and distributed team based around the globe. What's important to us is using the context and local conditions of projects to grow our knowledge and use it to iterate our thinking and practice across all of our work. 
In the Netherlands, the team involved with Circulaw typically have two office days a week in Amsterdam. It's nice to come to the office occasionally, but it's not mandatory. You might also encounter slightly more hierarchical organising structures within the Circulaw ecosystem than you would in our Dark Matter Ecosystem.
We pride ourselves on learning, experimentation and intuition, and look to provide members of the team ways in which they can grow their own knowledge and practice. We view projects, processes and how we work as an evolving design that you would be part of shaping.
Pay
Our approach to pay is not based on favouring one skill over another or rewarding hierarchical power dynamics. Instead, we recognise that everyone possesses unique and exceptional skills, and we remove the process of valuing and comparing them. This allows us to focus on unleashing those skills in diverse ways based on the specific context. It gives us the freedom to determine, assign, and assess roles based on what is most suitable for each situation, rather than being constrained by predefined roles tied to compensation.
As a result, our pay is designed not to reward people for tasks done, but to cover living costs so that we are freed to create what we believe is needed in the world. 
Our current base pay for everyone on the team is:
Formula = (((Years experience + 23) (+ 8.82 for freelancers)) *1000) = gross pro rata pay in GBP.
Years experience includes all experience after school completion age (18) - inc work, education, unpaid work (care, volunteering, etc).
We recognise that no formula that tries to do this can fully account for the unique contexts of every person. Therefore we also have a rebalancing process in place to accommodate individual circumstances.
We have recently put in place a range of benefits support across the team, including coaching, learning funds, sabbatical and secondment support, learning funds, workspace funds and more. These were set collectively by the team and vary according to statutory provisions in different geographies - we'll be happy to confirm the relevant approach for your geography and contract type.
Our holiday policy is a minimum of 28 days/year pro-rata, but we encourage you to take all of the time that you need to properly rest.
Removing bias from the hiring process
Applications closed Fri 24th Nov 2023
Removing bias from the hiring process
Your application will be anonymously reviewed by our hiring team to ensure fairness
You'll need a CV/résumé, but it'll only be considered if you score well on the anonymous review
Applications closed Fri 24th Nov 2023