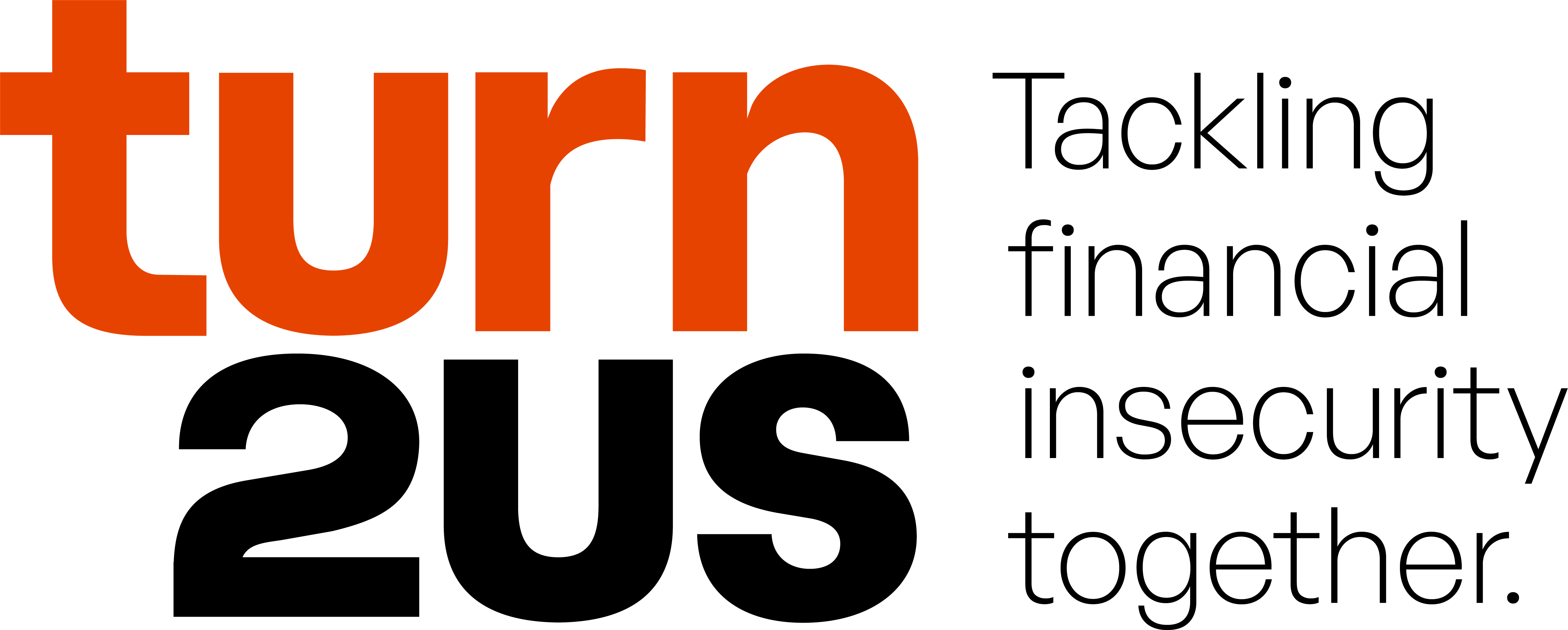 Edinburgh Trust Caseworker
Turn2us
Location
Edinburgh Office
Closing: 11:59pm, 17th Aug 2022 BST
Job Description
Do you believe everyone has the right to enough to live on?  Are you excited by the ambition in Edinburgh to eradicate poverty by 2030?  Are you committed to working in a way that ensures dignity and equity to those of us in financial need?
In Edinburgh, Turn2us Edinburgh Trust provides a local grants programme, delivered through a network of referral partners, in order to reach individuals and families who are excluded from financial security due to the barriers they face.  We provide direct financial support to help uplift and improve the lives of people affected by poverty.
We are looking for a new part time (21 hours per week) caseworker to join our team.  The role sits at the heart of the support we deliver in Edinburgh. 
Job Description:
Job Title: Edinburgh Trust Caseworker          
Department: Programmes and Partnerships Directorate    
Reports to: Edinburgh Trust Manager      
Location: Edinburgh Office
Type of role: Permanent, part-time (21 hours per week, including Wednesday, Thursday and Friday)
Purpose of the Role: To manage the distribution of grants from the Edinburgh Trust Funds: providing support to individuals in financial hardship in collaboration with referral partners
Duties:
1) Case Management of grant applications ensuring dignity, safety and equity in our grant making
Uphold the Vision and Principles of the Edinburgh Trust by delivering the service with dignity and equity for grant applicants, and in respectful and collaborative communication with referral organisations

Provide full case management for new applications to the Edinburgh Trust funds: assess grant applications against the eligibility criteria of the Edinburgh Trust funds, in accordance with Edinburgh Trust Policy, determining the level of grant required to meet the identified needs of the applicant

For casework issues of greater complexity, collaborate with the Edinburgh Trust Manager if required to support the decision-making process

Identify potential areas of additional support requested by applicants or referral partners, signposting as appropriate

On completion of assessment, make evidence-based and equity-based decisions on the awarding of a grant, documenting the recommendation on the CRM

Complete CRM case records, ensuring that all data is accurate and up to date and all supporting documentation is attached

Provide information and assistance to those who are ineligible for support from the grant funds managed directly by the charity. This may include directing to another charity, or other support services, listed on the Turn2us signposting database, or directing to other sources of support provided by the charity

Take a flexible, creative and people-centred approach to casework, working with referral partners, applicants and team colleagues to find the best solutions available to the applicant

Approach casework in the knowledge that assessment is a human process rather than an entirely objective one:  strive to recognise and mitigate potential personal biases and judgements in decision making
2) Timely and efficient processing of grants
Manage approved cases (both new and ongoing grant recipients), arranging and reviewing payments according to Grants and Edinburgh Trust processes

Manage third party payments where requested/appropriate, monitoring and upholding referral partner agreements

Review existing cases on a monthly basis, in accordance with Edinburgh Trust Policy and take decisions to withdraw/update grant support, where required and support other team members with case work as necessary

Plan and manage a casework and review diary, ensuring that cases are processed in a timely fashion, are assessed and appropriately managed in a way that upholds the Edinburgh Trust Vision and Principles, Turn2us values and organisational policies

Proactively identify areas for change and improvement within the Edinburgh Trust programme, providing insight and feedback to the Edinburgh Trust Manager
3) Integrate GDPR, coproduction, Equity Diversity and Inclusion and safeguarding as good practice in grant making
Ensure strong safeguarding is integral to grant making, referring to Safeguarding policy regarding issues of concern
Follow GDPR good practice and organisational policy
Participate in organisation-wide working groups on areas of interest with an approach of continuous learning to improve impact and ways of working

Work with colleagues on new ways of working and development opportunities,  ensuring that co production is at the heart of new developments

Bring a strong equity, diversity and inclusion lens to grant making and continuously identify ways to improve practice
4) Relationship Management with key partners in Edinburgh
Work alongside referral partners to support them in the application process

Provide clear and accessible information to referral partners as required, communicating application queries or outcomes in a timely manner, responding to queries from partners, and sharing feedback with the Senior Partnership Development Officer and Edinburgh Trust Manager

Represent the organisation with external stakeholders, in the promotion of the Edinburgh Trust funds

Contribute to the monitoring and management of a number of referral partner relationships
The post holder will take responsibility to integrate safeguarding into all aspects of their work, complying with organisational policies and frameworks.
The post holder will take responsibility for maintaining the vision and principles of the Edinburgh Trust in the course of their work:
Edinburgh Trust Vision:
To be a collaborative partner in the mission to eradicate poverty in Edinburgh.  It is the ambition of the Edinburgh Trust to deliver programmes of support across the city that uplift and improve the lives of Edinburgh's citizens who are experiencing, or are at risk of, poverty.
Principles:                                                                                        
We embed dignity and equity in the delivery of our programmes, with our organisational values at the core of our response to those who seek our support

We work in trusted and respectful partnership, as agents of change, with our colleagues in other organisations in Edinburgh and Scotland

Co-production sits at the heart of our development and helps drive our work; we listen to, learn from and include those who are experts by experience

We embrace listening and reflective practice and evaluation as a means to continually evolve and improve our impact

We commit to always taking a long term view focusing on the sustainability of our impact, even when our interventions are short-term

We acknowledge that structural and systemic changes must be made in order to end poverty

We will be accountable to the citizens of Edinburgh, for whom we exist, and to our partners
The post holder will be expected to ensure that their work complies with contractual terms and conditions, the Charity's policies and procedures and key legislation, including the General Data Protection Regulation (GDPR) and charity law.
These are the normal duties, which the charity requires from the position. However, it is necessary for all staff to be flexible and all employees will be required from time to time to perform other duties as may be required by the charity  for the efficient running of the charity.  This Job Description is non-contractual. It will be reviewed from time to time and may be subject to change.
Person Specification:
Skills:
Interpersonal skills and the ability to communicate in a warm, empathic, courteous and professional manner

Ability to plan and prioritise work

Ability to work to agreed deadlines

Ability to competently use MS Office suite to deliver work

Excellent written and verbal communication skills, with an ability to communicate with confidence

Numeracy skills

Ability to use a CRM system
Knowledge:
Broad knowledge of the scope of the Third Sector and statutory welfare provision in the UK, Scotland and Edinburgh

Understanding of the welfare benefits system in Scotland

An understanding of data protection

An understanding and commitment to promote equal opportunities and diversity

A broad understanding of safeguarding

Understanding and commitment to partnership working and co production
Experience:
Experience of working in a grant-making, information or advice role

Ability to work as part of a team and to be a supportive colleague
Personal Attributes:
A positive and energetic approach to helping to make a difference for people in financial insecurity

A commitment to very high standards of work and customer care

Highly motivated with an ability to work on own initiative and work proactively in key areas of responsibility
Turn2us is fully committed to equity, diversity and inclusion in our sector. We want this to be reflected in the diversity of the people who work for us and we are particularly interested in applications from people from all backgrounds. 
Removing bias from the hiring process
Applications closed Wed 17th Aug 2022
Removing bias from the hiring process
Your application will be anonymously reviewed by our hiring team to ensure fairness
You'll need a CV/résumé, but it'll only be considered if you score well on the anonymous review
Applications closed Wed 17th Aug 2022