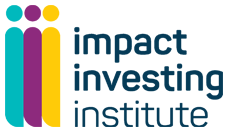 Communications & Engagement Manager (Maternity Cover)
Impact Investing Institute
Location
Central London (we are currently working from home and support remote working)
Salary
£36k for four days a week + benefits (£45k FTE)
Closing: 6:22pm, 1st May 2021 BST
Job Description
Role: Communications & Engagement Manager (Maternity Cover)
Location: Central London (we are currently working from home and support remote working)
Accountable to: Chief Executive
Start date: 1 June 2021
Duration: 14 months fixed term contract (maternity cover)
About the Institute
More and more people want to use their capital in a way that benefits society and the environment as well as generating a financial return. At the same time, there remain entrenched social challenges in the UK and around the world. The Impact Investing Institute is an independent, non-profit organisation which aims to make capital work better for people.
We have a wide, global network across financial services, social enterprises, businesses, government and regulators. In partnership with our dedicated volunteers, we work to get the message out and bring people together through information sharing, events, guidance, research, and specific partnerships and projects - all dedicated to addressing the barriers that prevent more money from having a positive impact on people and planet.
More information on the Institute can be found on the website: www.impactinvest.org.uk
Institute employees are entitled to the following benefits.  These include:
30 days paid holiday

Pension Scheme with a 10% employer contribution

Paid Sick Leave

Employee Assistance Programme

Private Medical Cover

The Role
We are looking for an experienced communications professional, with knowledge of strategic communications as well as experience of hands-on content production and day-to-day coordination of external communications. The role requires excellent copywriting skills. Knowledge of the financial service industry, impact investing or sustainable finance is desirable, but not essential, as long as there is a clear willingness to learn and embrace new knowledge.
The role will ensure that the Institute continues to deliver high-quality information, original research, events, policy advice and educational materials across our communications channels, particularly our website, newsletters and social media. 
The Communications and Engagement Manager will report to the Chief Executive, who oversees all external communications as well as the development and delivery of the Institute's work programme. The Communications and Engagement Manager will work closely with the Events Manager, as well as across the team, particularly with the Programme Team, the Public Affairs Manager, and the Relationships Coordinator. They will be a key member of the Institute's small staff, contributing to a productive, energetic and happy team.
The Institute's current projects include:
To succeed in the role, you need to be an exceptional communicator who is also very organised and driven to deliver on both strategic goals and practical implementation.

Key Responsibilities & Skills
Strategic Communications
Lead on all communications, providing strategic input to shape plans that deliver impact

Implement the Institute's communications strategy and work closely with the programme team to deliver on project-specific communications

Very organised and calm under pressure, able to manage and prioritise a range of activities and stakeholders

Self-starter, happy to take initiative and able to multi-task

Confident working with people of different backgrounds and levels of seniority and embracing diversity

Focus on high standards of quality, accuracy and attention to detail

Able to be both strategic and detail-oriented
Content Creation
Lead on all external copywriting such as the drafting of website and social media copy, press releases, media articles and newsletters

Manage the website, including defining and curating the content on an ongoing basis and liaising with the website developer on technical issues

Responsible for sourcing content and dissemination of the Institute's regular newsletter (via Mailchimp)

Manage the Institute's social media channels (Twitter and LinkedIn)

Working with external service providers on content creation, in particular, designing of document and briefings

Edit images and videos for the Institute's digital communications channels
Relationship Management
Coordinate with the Chief Executive, board and advisory council members as well as other affiliated senior stakeholders on communications initiatives and content

Liaise with the press and coordinate all incoming queries, as well as drafting content, such as press releases, opinion pieces and quotes in close collaboration with the Chief Executive

Work with the Institute's pro-bono press agency to initiate coverage of the Institute's work and promote key initiatives and events

Manage partner communications across our networks and regularly liaise with key communications contacts
Organisational Skills
Report on key communications outcomes and deliverables

General administration to include keeping communications contact lists up to date and managing the communications inbox

Pragmatic delivery focus - ability to troubleshoot and solve problems

Team player, seeking input from colleagues and celebrating successes as a group

Excellent skills in using WordPress, video editing software (e.g. Adobe Premiere and/or iMovie), Microsoft Office 365 suite, MS Outlook and MS Dynamics CRM
Person Profile
Essential Experience
Excellent written and verbal communication skills in English and great copywriting skills

Experience managing the external communications of a team or organisation, including designing and curating content as well as managing different communications channels - particularly websites, social media, newsletters

Outstanding interpersonal and relationship-building skills with people of all level of seniority (e.g. Chief Executives, Board Members and other affiliated stakeholders)
Desirable Experience
Has worked in a start-up environment or small team

Experience working in finance and/or impact investing or sustainable finance
Impact Investing Institute's values
We look for colleagues who are committed to our values: 
Inclusiveness – the Institute is a welcoming place for practitioners, the public, volunteers and employees, which recognises and involves the voices of all involved in impact investment. It aims to have a diverse staff, Board and Advisory Council. It supports flexible working practices and, wherever possible, contracts for services from social enterprises.

Independence – the Institute pursues an independent path in all its work, focusing on what is most useful to advance impact investing nationally and internationally, without regard to any one sector in the market. All the Institute's output is available to other practitioners and the public.

Integrity – the Institute's staff, volunteers, Board and Advisory Council conduct their work and professional relationships with integrity, kindness and respect.
Information to candidates and how to apply:
All applications must be submitted via BeApplied. We are committed to equal opportunities and so will not be looking at your CV or cover letter in the first stage of the application process. Instead, we ask four questions that are designed to test applicants on their suitability for the role as outlined in the job description, to which you will have the opportunity to provide four long answers. These form a fundamental part of our candidate screening so please do take time to answer all questions fully. All responses are viewed anonymously and at random.
Please Note:
Since the Impact Investing Institute does not have a visa sponsor licence, applications from people who do not have the right to work in the UK and/or require visa sponsorship in order to continue working here cannot be considered.

Every role at the Impact Investing Institute is open to applicants from all sections of society. The Impact Investing Institute is committed to a policy of Equal Employment Opportunity and is determined to ensure that no applicant or employee receives less favourable treatment on the grounds of gender, age, disability, religion, belief, sexual orientation, marital status, or race, or is disadvantaged by conditions or requirements which cannot be shown to be justifiable.
Please let us know if you need any reasonable adjustments.
You can view our policies at https://www.impactinvest.org.uk/our-policies/

If you are offered the role we will require you to provide:
Proof of your right to work in the UK

Two referees, one of whom is a previous line manager

Details for pre-employment checks, including proof of ID and proof of address
Application Deadline: 18 April 2021
Tentative Dates for Interview:
Round 1: w/c 26 April 2021
Round 2: w/c 4 May 2021
Removing bias from the hiring process
Applications closed Sat 1st May 2021
Removing bias from the hiring process
Your application will be anonymously reviewed by our hiring team to ensure fairness
You'll need a CV/résumé, but it'll only be considered if you score well on the anonymous review
Applications closed Sat 1st May 2021