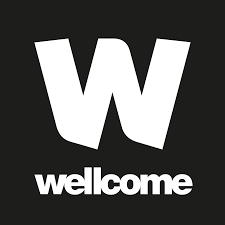 Apprenticeship Programme 2022
Wellcome Trust
Team: Wellcome-wide
Salary: 20-24K depending on Level of Apprenticeship
Location:

London, likely to be hybrid working from office TBC

Closing: 11:53pm, 15th Apr 2022 BST
Role posted - 1:44pm, 3rd Mar 2022 GMT
Job Description
Apprenticeship scheme 2022
We are also excited to be launching our new Apprenticeship Programme for 2022. This is an opportunity primarily targeting school leavers who wish to gain an accredited qualification or a higher level qualification while also gaining valuable on-the-job experience.
This year the participating teams are: Digital & Technology, AudioVisual, People, Wellcome Collection - Library & Archive.
Apprenticeships range from 15 to 24 months depending on the level of the qualification undertaken.
Salaries range from £20,000-£24,000 depending on the level of Apprenticeship undertaken.
Applications are now open for a June-September start.
You can apply if you:
Aren't more qualified than the qualification you will be undertaking.
Meet the eligibility criteria for the team/Learning Standard you are interested in:

Available for the entire programme

Have the right to work in the UK.
You can't apply if you've already completed a Wellcome Apprenticeship.
Please note:
To avoid bias, your application will be reviewed question by question rather than as one whole application and so you need to ensure that your answers make sense on their own. For example, you will need to avoid saying 'as stated in my previous example'.
Applications close 15th April 2022
Removing bias from the hiring process
Your application will be anonymously reviewed by our hiring team to ensure fairness
You won't need a CV to apply to this job
Applications closed Fri 15th Apr 2022
Removing bias from the hiring process
Your application will be anonymously reviewed by our hiring team to ensure fairness
You won't need a CV to apply to this job