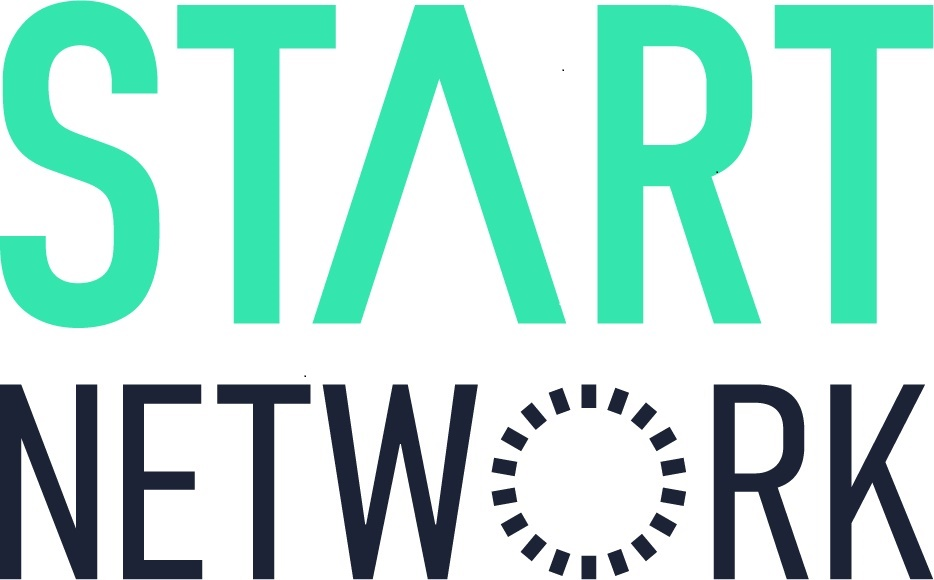 Head of Risk & Compliance

Start Network is made up of more than 50 aid agencies across five continents. Together, our aim is to transform humanitarian action. We're tackling what we believe are the biggest systemic problems that the sector faces. Problems including slow and reactive funding, centralised decision-making, and an aversion to change mean that people affected by crises around the world do not receive the best help fast enough, and needless suffering results. Our work focuses on three areas to change the system:
Localisation: shifting power to those closest to the front line for more effective response

New forms of financing: providing fast, early, and predictable funding to improve community resilience and preparedness

Collective innovation: sharing expertise, insights and perspectives to shape a more effective humanitarian system
The Start Network is at a critical point in its journey. We have grown and diversified our membership over the past 10 years. We are now set to evolve into a decentralised "network of networks" by 2025. We are currently working with five national and regional networks (Hubs) in Pakistan, DRC, Guatemala, India and the Pacific. They are developing locally owned ways of anticipating and responding to humanitarian crises. We aim to support the emergence of further hubs in the coming years. Our ultimate ambition is to devolve leadership, membership, programming and decision making, while the UK team transitions to provide services of support.
Start Network is committed to protecting people, particularly children, at-risk adults and affected populations from any harm that may be caused due to their encountering the Start Network as well as responding effectively should any harm occur. We are also committed to safeguarding staff from any forms of bullying, harassment, sexual harassment, discrimination and abuse of power as outlined in the Dignity at Work policy.
Start Network embraces diversity, promotes equality of opportunity and eliminates unlawful discrimination. We are an equal opportunities employer and treat every application on merit alone. We particularly welcome applications from disabled, black, indigenous and people of colour (BIPOC), and LGBT+ and non-binary candidates. We offer a guaranteed interview scheme for disabled applicants who meet our essential selection criteria. Our roles are open to discussion about flexible working. While our team is office based, home working is part of our culture. For part-time working and job-shares, please get in touch with us for a conversation about possibilities.
JOB PURPOSE
The key purpose of the role is to oversee and manage the risk and compliance team (part of Operations), ensuring adherence to regulations, including legal and donor compliance. You will provide a risk and compliance service to the senior management and wider team, including Hubs. Internally, you will hold responsibility for ensuring risk policies and processes are in line with our vision and values, as well as regulation. At a network level, you will work with colleagues to develop risk models and frameworks involving strategic, programmatic and operations risks. We are seeking someone who thinks innovatively and is not afraid to challenge the status quo.
SKILLS
Technical Skills
Proven experience in compliance and assurance, probably gained through work in audit, compliance or risk

Ability to think creatively and innovatively, developing solutions to challenge the status quo

Experience of working in an agile, complex environment with an ability to work at strategic and operational level

Proven ability to develop and implement organisation-wide risk management strategy and framework Personal skills

Effective communicator, experienced working in cross-cultural settings and explaining concepts using simple English avoiding jargon

Excellent relationship builder internally and externally

Strong collaboration and listening skills to maximise the strengths from a diverse team
Education/Professional Skills
Membership of a professional body such as the Institute of Risk Management or similar would be helpful, but is not essential
KEY ACCOUNTABILITIES
Risk Management Framework and Organisational Compliance
Lead on designing and implementing a robust risk management strategy and framework that integrates with our existing strategy and plans

Promote a risk management culture that aligns our approach to risk with our mission, vision and values, balancing risk, reward, and opportunity, including design and delivery of training

Ensure effective controls and mitigation measures are in place, including ongoing compliance with the charity's Compliance Plan and Code of Conduct, updating relevant policies

Lead on disaster recovery planning and critical incident management planning and processes, making improvements based on learning

Together with colleagues, support the CFOO in working with the Risk and Compliance Committee, which oversees operational functions including compliance, legal, risk and audit

Lead the investigation function for complaints / whistleblowing / safeguarding on behalf of the Risk and Compliance Committee, including carrying out investigations and Board reporting

Oversee implementation and reporting of outsourced Internal Audit recommendations
Compliance in Humanitarian Work
Support the design of risk and compliance infrastructure for our humanitarian work, such as a financing mechanism that pools risk and a network of Hubs

Work together with the Due Diligence Manager and Compliance Officer to improve the processes, tools and guidance for due diligence compliance

Lead on response to due diligence requests from external partners

Lead on designing a non-membership due diligence and vetting framework for partners

Ensure institutional donor reporting and compliance requirements are met
Strategic Leadership and Team Management
Build, manage and lead the risk and compliance function, as part of the wider Operations Team, enabling team members to perform to their strengths and to develop

Provide professional advice and leadership to drive a more strategic approach to risk, acting as an internal advisor to different parts of the charity, including senior leaders

Provide reports and advice to the Senior Management Team, Risk and Compliance Committee and Board as needed

Oversight of a budget related to this work, delegated from the CFOO (total TBC)
Legal Oversight
Understand legal requirements, overseeing any legal support deemed necessary for our charitable operations

Oversee the Risk and Compliance Officer, who in collaboration with external counsel, delivers legal advice, including contracts and agreements
PERSON PROFILE
Key Competencies
Influence stakeholders to address difficult or complex issues by listening to diverse perspectives, finding common ground and avoiding criticism or complaint

Generate and support implementation of ideas that have impact at organisational, network and/or humanitarian systems-level by promoting these ideas to relevant internal and external stakeholders

Provide leadership by inspiring and unlocking motivation in others across the network to lead and hold them accountable for the results

Create and promote a learning culture, authentically sharing own learning and supporting others to do the same at organisational, team and network level

Bring in best practice from a range of external sources to drive innovation to advance our work, connecting with diverse stakeholders and perspectives outside the sector

Identify opportunities and take calculated risks to capitalise on opportunities that further our purpose and mission without compromising our vision
Start Network Culture
To carry out the responsibilities of the role in line with the Start Network Code of Conduct and with a commitment to safeguarding adults and children

A commitment to the Start Network vision, principles, values and approach

The Start Network team is an agile group of individuals who use their experience and skills across the network, so flexibility to work in and with different teams and functions is a part of our culture

OUR OFFER TO YOU

Centrally located WeWork office with onsite drinks and snacks available free of charge

Access to cultural talks, events, pop-up sales, and a place to meet and socialise after work

Discounts at local cafes and restaurants in association with WeWork

Flexible working with options to work from home and remotely some of the time

Contributory pension

Life assurance equivalent of three times your salary

Family friendly policies, particularly maternity pay (21 weeks full pay)

Training and development opportunities for individuals and cross-organisationally

25 days' holiday, bank holidays plus 2 paid company days over the Christmas period
Role posted -
11:59am, 23rd Oct 2020 BST