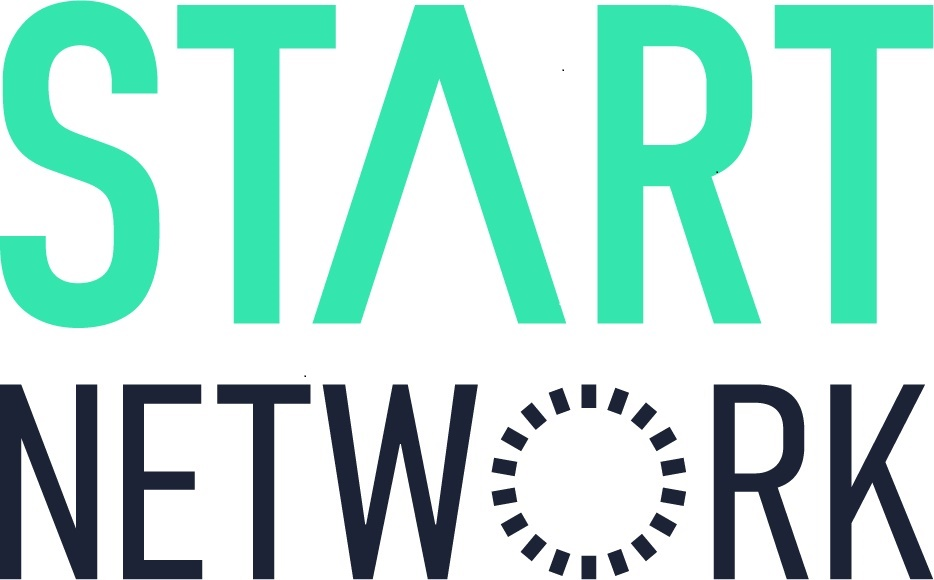 Fundraising Officer (Resource Mobilisation)
Start Network
Team: Resource Mobilisation
Grade: 4
Salary: £32,000 - £34,000 per year plus competitive benefits package (negotiable upon relevant experience)
Location:

London (Central) with flexible working options available

Closing: 11:21am, 25th Nov 2021 GMT
Role posted - 8:50am, 1st Nov 2021 GMT
Job Description
JOB PURPOSE
We are looking for an exceptional fundraising officer. The Fundraising Officer will support donor engagement activities across Start Network's programmes, working with colleagues across the organisation to identify donor prospects, produce compelling presentations, draft concept notes and funding proposals aligned to donor priorities, support engagement of existing donors, coordinate events, and improve and implement grant administration processes.
Start Network is working with a growing number of committed institutional donors and large trusts and foundations. The role will provide a unique donor engagement experience for these existing donors, as well as scaling-up our efforts to secure funding from new sources. By providing support across the Resource Mobilisation team, as well as support for our external communications and events, this role will gain insight into the full breadth of Start Network's programme and funding portfolio.  
As part of the above, it will be key for the post holder to build strong relationships internally and externally. With excellent communications skills and an ability to convey complex ideas simply, you will also be great at project management (as you will be coordinating multiple priorities) and enthusing others. 
Please note that currently we can offer a 12 months fixed-term employment contract but there is a possibility of extension and more information will be provided during the interview stage.
SKILLS & EXPERIENCE
The post holder will need:
Experience of working in a humanitarian/development organisation, with some understanding of the international funding landscape
Experience of working with trusts, foundations, or institutional donors
An aptitude for writing compelling narrative to ensure presentations and proposals stand out
A high level of numeracy with the ability to understand and analyse complex budgets
Strong organisational skills, ideally with experience of coordinating events and administrative processes
Excellent communications skills, with the ability to tailor communication to different audiences and convey complex ideas simply and concisely
Ability to lead independent projects and coordinate the wider team to deliver key outputs

Ability to work in a fast-paced environment and to prioritise tasks in response to multiple requests
KEY ACCOUNTABILITIES
Prospecting and new donor engagement 
Support the Resource Mobilisation team to secure significant levels of income from new trusts, foundations, and institutional donors by:
Researching the application process and timescales for key donors, identifying opportunities in a timely manner and reporting back to the Head of Resource Mobilisation to ensure all potential opportunities are being explored.
Supporting Programmes colleagues to follow up with donor leads, briefing them on alignment with Start Network's priorities, preparing meeting briefs, and developing compelling presentations.
Supporting the development of high-value concept notes and proposals, feeding into drafting processes and reviewing documents for clarity and alignment with donor priorities.
Supporting Finance and Programmes teams to produce accurate budgets and log-frames where required.
Building strong internal relations with staff at all levels, working closely with them to develop donor pitches, proposals and reports.
Donor account management and engagement
Provides a unique donor engagement experience for our existing funders by:
Supporting preparation and coordination of Start Network donor events, including our bi-annual Donor Council. This would include compiling lists of attendees, developing exciting and diverse agendas, supporting speakers to prepare presentations, working with Communications colleagues on video and design materials, and acting as an internal focal point for event coordination and delivery.
Preparing bespoke briefings and materials for donors on Start Network's strategy and impact.
Leading coordination with Communications colleagues to ensure donor visibility expectations are met, including coordinating monthly catch ups, and inputting into press releases, website, and social media content.
Coordinating with Communications and Advocacy colleagues around sector-wide events, ensuring the Resource Mobilisation team has a clear understanding of event aims, as well as plans for donor engagement and involvement.
Support the preparation of other external donor events such as the Start Fund Bangladesh Donor Council and fundraising focused round tables to gain support for our programme portfolio
Grant administration and tracking
Act as the team lead for cross-organisational grant administration and tracking processes by:
Working closely with the International Finance and Grants Officer to support grant management processes for Start Network, including monitoring of a reporting calendar and tracking procedures.
Support the Resource Mobilisation team in ensuring fundraising activity is carefully managed on key tools including Salesforce.
Acting as point of contact for donor travel and event management support.
Providing administrative support with donor due diligence and compliance processes, coordinating with Start Network's Operations team.
Start Network culture
To carry out the responsibilities of the role in line with the Start Network Code of Conduct and with a commitment to safeguarding adults and children

A commitment to the Start Network vision, principles, values and approach

The Start Network team is an agile group of individuals who use their experience and skills across the network, so flexibility to work in and with different teams and functions is a part of our culture.
PERSON PROFILE
Communicator
Flex communication style to convey complex information concisely to different audiences, avoiding jargon and using simple language
Strategic Thinker 
Deliver results with awareness of impact on others internally and externally by considering the positions and perspectives of relevant stakeholders
Collaborative
Build networks internally and externally by showing curiosity and learning from others
Leader
Willing to share own expertise with others in the organisation and network, both formally and informally
Able to adapt and learn 
Recognise when others have good ideas and unafraid to implement ideas that have come from elsewhere by crediting colleagues and seeking advice
Action Oriented
Deliver results in pursuit of our mission by holding yourself to account for your work, taking decisions relevant to your role and supporting colleagues whilst having fun
ABOUT START NETWORK
Start Network is made up of more than 50 aid agencies across five continents. Together, our aim is to transform humanitarian action through innovation, fast funding, early action, and locally driven humanitarian action.  We're tackling what we believe are the biggest systemic problems that the sector faces. Problems including slow and reactive funding, centralised decision-making, and an aversion to change mean that people affected by crises around the world do not receive the best help fast enough, and needless suffering results.  
The Start Network is at a critical point in its journey. We are looking for people to join us who are committed to our vision of system change. People with open mind-sets and approaches that are innovative, collaborative, and receptive to change. Start Network is a dynamic, exciting, and forward-thinking organisation and we need diverse opinions and views to effect system change. We are therefore looking for people who are open to thinking differently, are prepared to challenge, and be challenged and can experiment. People who put the individuals and communities we serve at the heart of all their work and want to work towards creating a different humanitarian aid sector.
We have grown and diversified our membership over the past 10 years and are evolving into a decentralised "network of networks" in line with our vision. We are currently working with five national and regional hubs made up of predominantly civil society organisations in Pakistan, DRC, Guatemala, India and the Pacific. They are developing locally owned ways of anticipating and responding to humanitarian crises. We aim to support the emergence and development of further hubs in the coming years. Our ultimate ambition is to devolve leadership, membership, programming, and decision making to the hubs, while the central team transitions to become a service provider.  
For more information about our values and strategic priorities, please visit our website. 
OUR OFFER TO YOU
Centrally located WeWork office with onsite drinks and snacks available free of charge

Access to cultural talks, events, pop-up sales, and a place to meet and socialise after work  

Discounts at local cafes and restaurants in association with WeWork

Flexible working with options to work from home and remotely some of the time

Contributory pension

Life assurance equivalent of three times your salary

Family friendly policies, particularly maternity pay (21 weeks full pay)

Training and development opportunities for individuals and cross-organisationally

25 days' holiday, bank holidays plus 2 paid company days over the Christmas period
CANDIDATE INFORMATION 
This is a 12 months fixed-term contract with possibility of extension.
All our roles are open to discussion about flexible working. While our team is office based, home working is part of our culture. For part-time working and job-shares, please get in touch with us for a conversation about possibilities. 
We are committed to protecting people, particularly children, at-risk adults and affected populations from any harm that may be caused due to their encountering the Start Network as well as responding effectively should any harm occur.   
We are also committed to safeguarding staff from any forms of bullying, harassment, sexual harassment, discrimination, and abuse of power as outlined in our Dignity at Work policy.   
We embrace diversity, promote equality of opportunity, and eliminates unlawful discrimination.  We are an equal opportunities employer and treat every application on merit alone.  Start Network particularly welcome applications from disabled, black, indigenous and people of colour (BIPOC), and LGBT+ and non-binary candidates and offer a guaranteed interview scheme for disabled applicants who meet our essential selection criteria.   
Applications will be reviewed on an ongoing basis, so please apply early where possible. We reserve the right to close applications early if we reach a satisfactory number of applications. Early applications are highly encouraged.
Please note that any offer of employment is subject to relevant checks. Please refer to our privacy statement and candidate privacy notice regarding treatment of your data. 
Removing bias from the hiring process
Your application will be anonymously reviewed by our hiring team to ensure fairness
You'll need a CV/résumé, but it'll only be considered if you score well on the anonymous review
Applications closed Thu 25th Nov 2021
Removing bias from the hiring process
Your application will be anonymously reviewed by our hiring team to ensure fairness
You'll need a CV/résumé, but it'll only be considered if you score well on the anonymous review