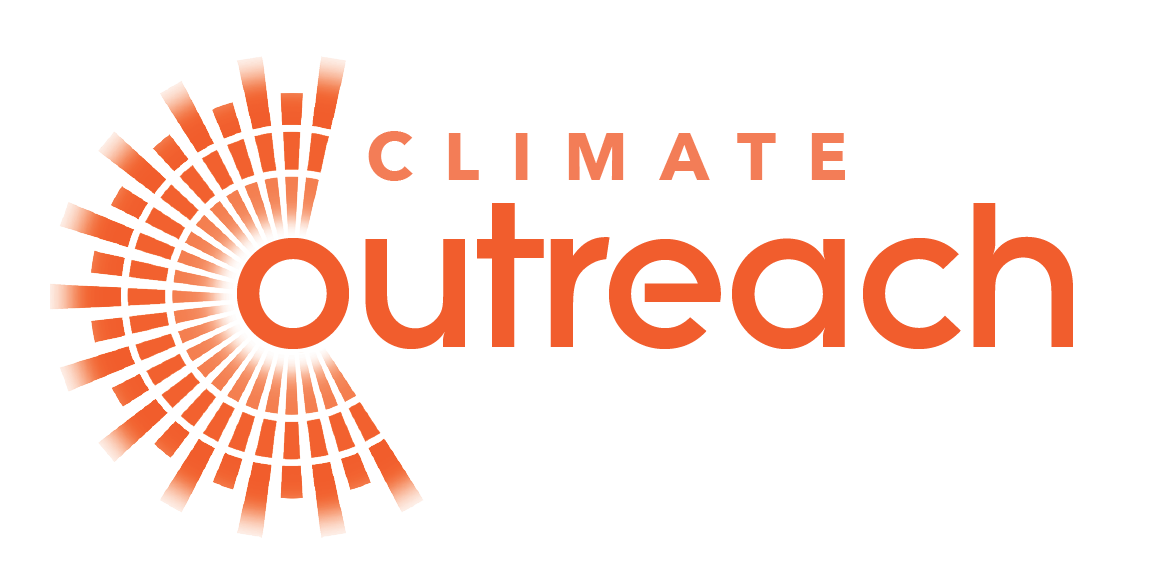 Head of Income Generation
Climate Outreach
Team: Research and Engagement department
Grade: M-Suite Level 4
Salary: Starting salary £47,000 - £50,000
Location:

Preferably Oxford office based. Flexible and remote working is available for the right candidate.

Closing: 11:36am, 1st Mar 2023 GMT
Job Description
The Head of Income Generation is a new and key role in our growing organisation overseeing the strategic development and leadership of Climate Outreach's Income Generation team and function including income from trusts & foundations, individual giving, sponsorship, consultancy  and business development. Through a feminist and anti-colonial approach to management and partnership, the role will provide strategic thinking space and platforms for team leads/managers to develop their work areas confidently in line with the organisational strategy and values. 
Working with an experienced and expanding team, you'll be at the forefront of building the social mandate for climate action across key communities (check out our Theory of Change).  You will be supported by our leadership team to develop an income generation strategy to achieve our objectives, working closely with the Research & Engagement clusters. You'll be driven by a desire to have real impact, a passion for action on climate change and a desire to build powerful relationships across sectors.  In this role, you will also work towards maturing our collective income capabilities as an organisation. As part of this organisational development, you will be responsible for designing and implementing policies, systems and processes for the whole organisation to use.  
Climate Outreach is looking for a highly organised self-starter and 'people person' who is passionate about climate change, strategic development and management, as well as team- and culture- building. This role will require an adaptable and motivating leadership style which can help colleagues to work in new ways. Although this role is not part of the leadership team, it will include working closely with them and interacting closely with peers at management level across the organisation. As Income Generation is part of the Research & Engagement department, you will be reporting directly to the Chief Research & Engagement Officer.
Climate change affects everyone and to create a social mandate for climate action we need representatives from across society to be part of the conversation. Therefore at Climate Outreach we maintain independence from political parties, lobbyists, campaigners and other institutions, and we encourage and welcome applicants from all political representation to join our team.
Benefits: if eligible 3.5%-5% pensions, enhanced parental leave pay, cycle scheme, flexible working arrangements and 33 days of annual leave (FTE).

Type of employment: Permanent contract with a 6 month probationary period

Hours: 35 hours per week ( 5 days a week)

Reporting to: Chief Research and Engagement Officer, Dr Amiera Sawas

Direct Reports: Fundraising Lead and Business Development Lead

Location: Preferably Oxford office based. Flexible and remote working is available for the right candidate. 

Right to work: Right to work in the UK required.

Start date: As soon as possible

The role needs these skills
Technical
Demonstrable experience or working knowledge of business models

Competency in developing organisational teams and embedding organisational functions. 

Proven expertise in the development of fundraising and/or business development strategies and their successful delivery 

Experience of developing and maintaining credible and trusted relationships with senior external stakeholders such as government representatives, academic partners, civil society representatives or philanthropic donors 

Excellent communication skills, with the ability to relate confidently to a range of audiences including donors, business partners, media etc 

Experience of overseeing project budgets and ability to work with organisational and project financial processes 

Practical understanding of generating effective impact stories 

Competent in methodologies such as logframes, decision trees and other similar methodologies

Competent in developing off-the-shelf and bespoke products and services with a defined marketing mix
Team and line management
Understanding of organisational change processes, ideally in a middle management or leadership role, with the ability to appreciate, motivate and coach staff to maximise their impact, ensuring that objectives are delivered whilst maintaining staff motivation 

A desire and ability to effectively provide human-centred and inclusive line management

Experience or willingness to learn about feminist leadership and allyship in delivery and management
Commitment to mission 
Commitment to Climate Outreach's mission of building a social mandate for action on climate change across the breadth of society, both in the UK and internationally, and to Climate Outreach's values 

Demonstrable understanding of our Theory of Change (see website) and research process 

Ability and willingness to work with people from different political positions whilst maintaining Climate Outreach's non-partisan approach on policy and politics. 
Self-organisation 
Self-motivated forward planner and fast learner who exercises initiative to identify opportunities to improve processes 

Committed to personal professional development 

Strong organisational skills and efficient time management, ability to manage multiple tasks and priorities

Proficiency in office ICT including Google's G suite applications and CRM software
Your key responsibilities and tasks will be: 
1: Income generation strategy and implementation 
Work closely with the Leadership Team to deliver an organisational strategy and business plan

Lead the Income Generation team and rest of the R&E department, on developing an income generation strategy that is a match for Climate Outreach's mission to create a social mandate for climate action

Oversee Climate Outreach's income generation work in line with our strategy and objectives

Set and manage the income generation budget  in partnership with the appropriate Operations department members 
2: Income generation function
Work with the Operations department to mature the income generation function and its processes and systems

Work with other departments to ensure that the Income Generation team is appropriately integrated within the wider organisation 

Manage and oversee funder and client relationships through development of policy, approach, process and engagement

Work with the Finance Team to ensure all income generation activities are good value for money

Be responsible for charity fundraising compliance with support from the Operations department

Work closely with the Leadership team to develop indicators to measure, track and report on the effectiveness of the department teams

Report on behalf of the Income Generation team and function to the Leadership team where appropriate 

4: Team development and line management
Strengthen Climate Outreach's relatively new Income Generation team to be an agile, innovative, inclusive and high-performing team 

Role-model allyship to embed a culture of allyship and an inclusive working environment across the organisation, and work closely with the R&E management team to foster a culture of allyship and wellbeing in the department.

Foster a reflective team that ensures Climate Outreach is continually learning, updating and growing to deliver the most relevant and impactful work

Provide people-centred line management with a focus on developing people 

Support line managees to celebrate their achievements, be recognised within the organisation and grow, through line management, coaching and training. 

Demonstrate and role model organised, accountable and integrated working practices.

Undertake any other reasonable duties related to the position as necessary
Climate Outreach works with partners and contractors located in different time-zones. Therefore the post-holder may be asked to travel or work outside of core hours to support project delivery. 
Our values: 
Collaborative
We co-design work with partners and seek to equip others with expertise and knowledge. We act in service to others and the wider movement.  

We empower each other by working closely together in a supportive manner, sharing ideas and knowledge. We actively seek to work without silos and with flexibility. 
People-centred
We put people at the centre of the climate story, rather than science, technology, finance or policies.
We treat each other with respect - as equals with concerns, hopes and aspirations. 
Credible
We are evidence-based and research-led. Evidence is our starting point, not an add on. 
We seek to live by our values, including by reducing our carbon footprint. We know this isn't easy but we do our best. Where we struggle, we are open and honest about that.
Integrated 
We act as a bridge between different sectors, disciplines and communities. 
We recognise that public engagement and the work we do is a part of the puzzle, along with the work by other actors in the climate sector. 
Focused
We focus on doing meaningful work that makes a difference to our mission. We seek leverage points in order to create systemic change.
We recognise the tension between committing to our work and maintaining our wellbeing. We do not sacrifice the wellbeing of staff to this value, because we recognise that happy staff allow an organisation to be dynamic and creative.
Diversity, equity and inclusion
Climate Outreach is committed to providing equal employment opportunity in all of its employment programs and decisions. We recognise that a diverse and inclusive movement is critical to solving climate change and that we must ensure that those directly impacted – particularly those who have been excluded in the past – are at the centre of the movement for change. 
We do our best to make staff positions accessible to all potential team members, regardless of race, colour, national origin, ethnicity, age, disability, assigned gender, gender expression or identity, sexual orientation or identity, religion or creed, veteran status, and marital or parental status. We strive to recruit team members from communities most impacted by climate change or impacted by other kinds of environmental, social, and economic injustice. We therefore strongly encourage applications from people of colour, women, LGBTQ people and members of marginalised communities. Climate Outreach Oxford Office is wheelchair accessible.
If you are invited to interview for the position, do let us know if you would like any carer's costs that you incurred due to attending this interview to be reimbursed. Interviews will be carried out remotely due to Covid-19. 
Application process
Please apply through the BeApplied application form, by 10am, Thursday 2nd March 2023. You will be asked 4 skills-based questions which will be assessed anonymously.
If you are shortlisted, you will be invited to an interview. Interviews will take place in w/c 6th March 2023 on a video call.
If you have any additional questions about the job or recruiting process, please contact us by emailing recruitment@climateoutreach.org.
Removing bias from the hiring process
Your application will be anonymously reviewed by our hiring team to ensure fairness
You won't need a CV to apply to this job
Applications closed Wed 1st Mar 2023
Removing bias from the hiring process
Your application will be anonymously reviewed by our hiring team to ensure fairness
You won't need a CV to apply to this job
Applications closed Wed 1st Mar 2023