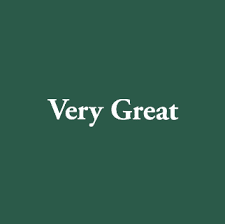 Senior Production & Sourcing Manager
Very Great
Employment Type
Full time
Location
Hybrid · New York, USA
Closing: 5:00pm, 28th Jul 2023 EDT
Job Description
About Us
Very Great is a New York-based company launch platform, building next-generation consumer brands. Founded in 2016 by Eric Prum and Josh Williams, Very Great empowers passionate entrepreneurs with best-in-class creative, manufacturing, sales and marketing infrastructure to rapidly develop, launch and scale digitally-native consumer product brands. The current family of brands includes W&P, Courant and Wild One, with future brand launches currently under development.
About the Role
Very Great is seeking a Senior Production & Sourcing Manager to manage the end to end development process for the full product lifecycle. Reporting to our Co-CEO, you will run and oversee the production of new product launches for our family of brands, by managing the product life cycle through sample production. You will source and develop new product innovations, and make recommendations for important improvements to existing products. Throughout development and sample production, you will utilize creative problem solving skills while working with global suppliers and complex supply chains.  You will have the opportunity to work closely and collaboratively with our Brand Leadership and Platform teams, helping to lead product expansions and offerings for our brands. 
This hybrid-remote role is located in NYC and reports directly to our Co-CEO.
Responsibilities 
Collaborate with Brand Leadership on new product concepts, conducting research and developing final concepts

Develop and drive the Product Development & Production Milestone Calendar for a selection of our brands, partnering cross functionally to manage the product lifecycle from confirmed concept through final approved samples

Partner with freelance packaging designers for new dieline development and delivery of assets

Create and maintain complete product briefs and spec sheets inclusive of all final product details, materials, functions and labeling details for the Marketing and Sales team

Establish new product SKUs/UPC and update relevant teams and documentation

Source and develop domestic customization solutions for the family of brands

Manage factory relationships ensuring timely product execution, quality and launches to market at targeted retail prices

Gather and incorporate feedback on samples. Conduct review, inspection and report on quality, and technical details, overseeing all testing of goods. Produce and deliver final samples.

Coordinate and communicate with teams on final sample needs for photography, wholesale, and marketing initiatives

Research new product compliance requirements including performance testing, labeling, chemical testing and import requirements and codes

Lead material innovation for new and existing products, sourcing new factory partners and negotiating pricing aligned with brand goals

Monitor the general competitive landscape and trends of consumer products in our brand categories
About You 
5-7 years experience in global sourcing and end-to-end product development 

Experience working with domestic and Asia-Pacific factories

Expertise in sourcing and onboarding new suppliers 

Ability to expertly read color

Willingness to communicate during off hours with Asia-Pacific suppliers (evenings) and travel domestically and internationally on occasion

Strong ability to identify, define and solve complex problems 

Professional experience in both start-up and corporate environment 

Desire to work in a fast paced, entrepreneurial environment with a collaborative, nimble team 

Proactive self-starter, strong organizational skills, professional and positive attitude, high attention to detail and ability to adapt to a rapidly shifting workload

Strong aptitude for working in cross-functional environment

Background in Design/knowledge of Adobe CC applications is a plus
Total Rewards Package
The annual base salary range for this position is between $90,000 - $115,000. 
In addition, we offer a comprehensive suite of benefits and perks including:
401(k) with company match

Employee stock ownership plan (ESOP)

Comprehensive health insurance (Medical, Dental & Vision)

Hybrid remote-first with available NYC-based office spaces

Parental leave (16 weeks for primary caregiver) & flexible back-to-work planning

Team outings & virtual events

Sabbatical program

Employee product discounts!
Very Great is an Equal Opportunity Employer and does not discriminate against applicants based on race, religion, color, disability, medical condition, legally protected genetic information, national origin, gender, sexual orientation, marital status, gender identity or expression, sex (including pregnancy, childbirth or related medical conditions), age, veteran status or other legally protected characteristics. 
Thanks for applying! We're excited to connect!
Removing bias from the hiring process
Applications closed Fri 28th Jul 2023
Removing bias from the hiring process
Your application will be anonymously reviewed by our hiring team to ensure fairness
You'll need a CV/résumé, but it'll only be considered if you score well on the anonymous review
Applications closed Fri 28th Jul 2023