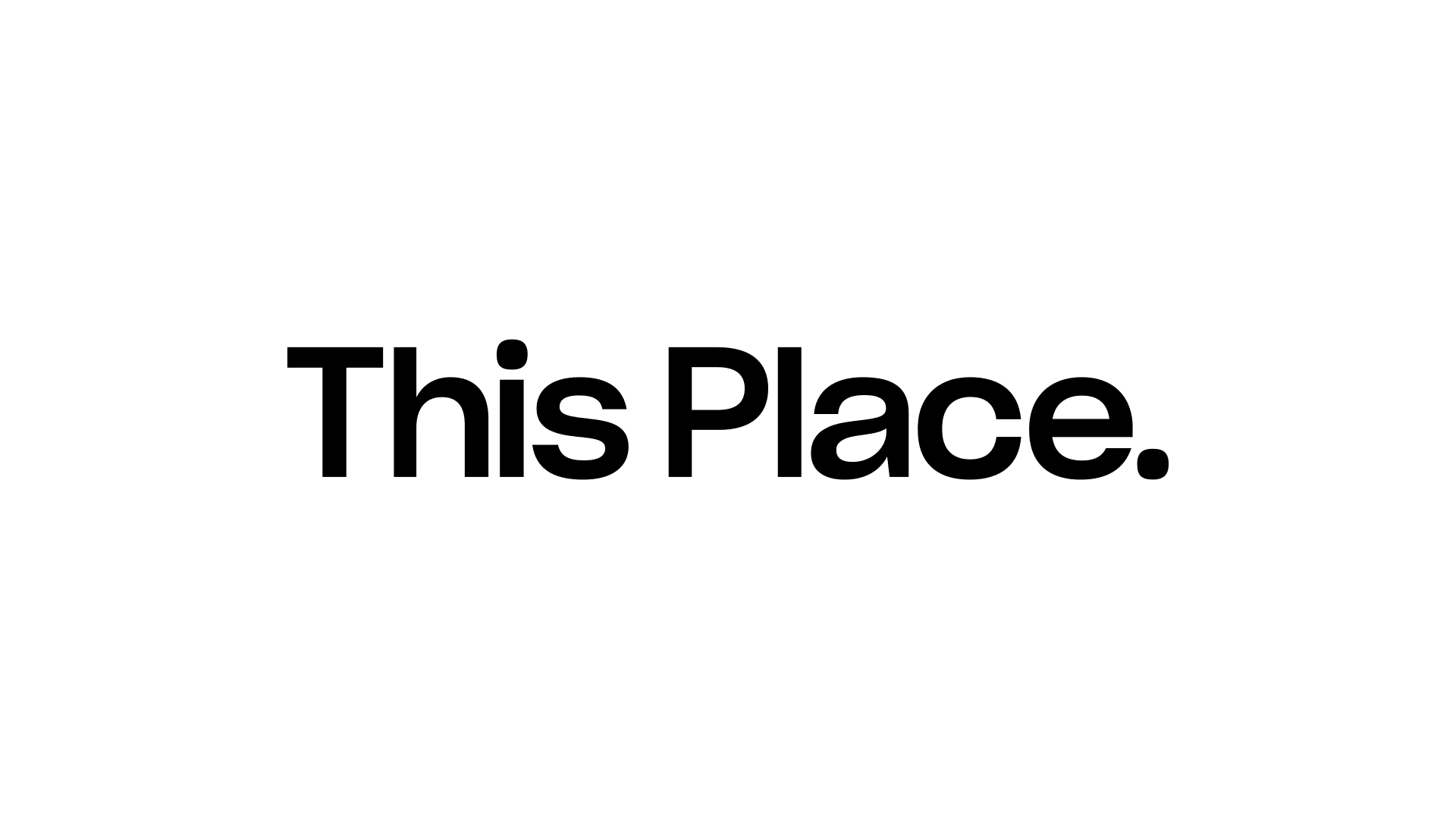 Strategist - Consumer & Retail
This Place
Team: Strategy
Location: London, UK
Closing: This role has no specific closing date.
Role posted - 5:33pm, 19th May 2021 BST
Job Description
Background
This Place are a digital strategy and design agency, here to help retailers and brands move fast to navigate turbulent times. We do that by solving digital problems that stand in the way of driving profit and long term growth. Driven by purpose as much as profit, we design websites, apps and digital services used by millions of people daily. 
Our process blends business consulting and digital design to balance customer needs with commercial goals, and make sure our clients' businesses are adaptable to change. It's grounded in data at every step, and empowers teams to envision bold new customer experiences. 
We're a small team of carefully curated experts, focused on results. We are united by our passion to use digital to improve people's lives, make better businesses and leave a lasting impact on the world. We're part agency, part consultancy, part start up, part partner.
Over the last year, we have won new and exciting clients, hired 10+ new team members, and redoubled our efforts to stay connected, happy and healthy during the pandemic. We've also worked hard to embed diversity, inclusion and volunteering into our business. Over the last 18 months we've supported team members to mentor young start-up founders, join industry-wide inclusion councils, and provide equality-focused charities with pro bono advice. This commitment to diversity and inclusion has spurred us to adopt Applied as our recruitment platform; we're focused on making the recruitment process as fair and unbiased as possible for our candidates. 
Join us and you'll work on complex problems that drive you to learn and grow quickly; be empowered to make an impact; help us drive greater diversity & inclusion across the industry; and become part of a tight-knit team who love coming to work everyday. 
The Role: Strategist
As we continue to grow our business, we are on the hunt for a driven and dependable team member to take on a key role in our UK Strategy practice.
We're looking for a Strategist who will support our global client base across a variety of strategic and strategic design projects primarily in the retail and consumer sectors. We work with major companies such as Coca-Cola (Europe), Woolworths Group (Australia), Pernod Ricard (Global) and Sound United (USA), and our work spans a range of sub-sectors from grocery retail and CPG, to travel and telecommunications.
The role is suited to those with a background in delivering strategic retail and customer-facing projects, with experience developing the vision and strategy for new propositions, supported by robust insights, and grounded in an understanding of operational implications and commercial reality. Our Strategists are comfortable executing key strategy deliverables on strategic and strategic design projects, and are excited by working closely with blended teams of strategists and designers. 
Key Responsibilities:
Execute key strategy deliverables on strategic and strategic design projects

Undertake quantitative and qualitative research studies (e.g. trends analysis, market sizing, competitor assessment, customer research, company financial and business analysis)

Analyse and draw insights and meaningful conclusions from research 

Research, write, and deliver presentations and reports to executive clients

Run immersive workshops / working sessions with large client groups

Co-create new business ideas and concepts with clients 

Develop capability recommendations/roadmap required to enable new opportunities

Design concept pitch decks and/or business cases and assess commercial and user value of new opportunities

Work collaboratively with This Place's design team, in addition to many functions within our clients' businesses to ensure that our recommendations - from discovery, to prototype and launch - are actionable and practical, delivering real business value and customer impact 

Contribute to the development and growth of the Strategy Practice and the rest of the business
About You:
Experience creating strategy deliverables on strategic projects

Experience of working on projects in the retail and/or consumer sectors

Experience of working on digital strategy projects

Excellent general business acumen with exceptional problem solving skills

Outstanding verbal and written communication skills 

Experience working for large scale multinational retailers/brands preferred

Ability to work independently as well as part of a multidisciplinary team  

Deep experience and mastery of presentation and data analysis tools (such as PowerPoint/Slides/Keynote and Excel/Sheets)

Interest in working with design teams to deliver high-impact projects (experience working alongside designers preferred)

Excellent written and spoken English required
Benefits:
Competitive salary

Access to shares scheme (awarded to employees subject to business performance)

Company pension

25 days annual leave

Flexible working policy and a healthy work-life balance

Summer (international) and winter (UK) team conferences [paused during global pandemic]

Macbook laptop

Personal training budget

Dog friendly office in the heart of London's Shoreditch

This is a pivotal role in the development of This Place and our continuing success and one which will provide an opportunity for continued growth. 
Removing bias from the hiring process
Your application will be blind reviewed by our hiring team to ensure fairness
You'll need a CV/résumé, but it'll only be considered if you score well on the blind review
Removing bias from the hiring process
Your application will be blind reviewed by our hiring team to ensure fairness
You'll need a CV/résumé, but it'll only be considered if you score well on the blind review