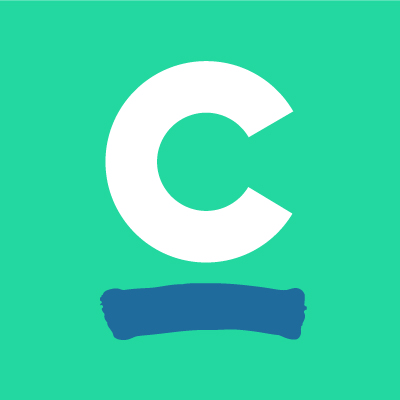 Event Manager
Clearleft
Team: Events
Salary: £30000-£40000
Location:

Brighton, hybrid, remote

Closing: 12:23pm, 20th Jan 2022 GMT
Role posted - 9:24am, 11th Jan 2022 GMT
Job Description
We're looking for a talented and experienced Event Manager to help organise and deliver our conferences and events.
Responsibilities
You'll be responsible for all aspects of event management, creating the best attendee experiences and exceeding their expectations. 
You'll achieve this by liaising with speakers and sponsors, managing event ticketing & logistics, overseeing volunteers, working with production teams and overseeing the smooth running of events on the day. 
You'll also be responsible for following guidance and direction from the Head of Events through:
Vision. You can demonstrate an understanding of the mission, goals and desired outcomes for each event. 

Finance. You're able to independently define and manage budgets, and can assist with compiling financial reports to stakeholders.

Planning. You can effortlessly coordinate complex activities across multiple event teams simultaneously, and plan timelines, checkpoints and/or milestones as part of any successful event.

Problem solving. You're able to demonstrate a high degree of flexibility in adapting your ways of working as necessary to achieve the best results, without simply making it up as you go.
This is a fast paced and exciting role with lots of opportunity. We're looking for someone with at least 4 years of event management experience under their belt and who wants to be responsible for supporting and nurturing our events practice at Clearleft, through:
Relationships. You build and proactively lead long term relationships with our sponsors and customers. 

Collaboration. You can facilitate collaborative group activities and/or workshops with colleagues or clients.

Initiative. You attempt to solve problems under your own initiative, and are comfortable with the risk of failure. 
What you value
We're looking for self-driven, adaptable and bold individuals who thrive on the freedom and trust to do the work they love in the way they like. If you strive to do some of the most fulfilling work of your career, in a culture free from bureaucratic constraints, Clearleft may be the ideal place for you.
You're all about experiences
You know that managing events for a human-centred design studio means we put a lot of emphasis on great experiences for our attendees, whether they're in real life, virtual or a hybrid of the two. You intuitively focus on the needs of the people attending the events, but are able to understand the complexity involved and pragmatism required in balancing them with the events requirements and logistical constraints. You have a zest for putting smiles on the faces of our event attendees, and you have an array of techniques from which to draw upon to make it happen.
You get involved
As you know, things can get really busy in the build up to an event. You're someone who is happy to roll up your sleeves as and when needed. Some international travel, a few long days and the occasional weekend away from home are to be expected, however we believe in a happy work-life balance at Clearleft, so offer flexible working hours and plenty of time off in lieu in return.
You're adaptable
You're proactive and happy to get stuck in, experimenting with new ideas and approaches and measuring their outcomes. If you don't get them right the first time (which you won't), you're resilient and comfortable to adapt what you've learnt for the next time.
You're a great communicator
You prefer discussion over emails and documents. You pride yourself on expressing yourself confidently and clearly, and with a strong sense of purpose that encourages trust from your colleagues and stakeholders, whether that's a conversation around a whiteboard, a pitch for an innovative new event idea, or a chat with a potential new sponsor.
What we value
We hire for culture add, not culture fit. We encourage everyone to bring their own unique character to the team, feeling free to express themselves in a safe and supportive environment. Hiring people from diverse backgrounds enriches the team's values and the work we do, helping make us greater than the sum of our parts.
Removing bias from the hiring process
Your application will be anonymously reviewed by our hiring team to ensure fairness
You won't need a CV to apply to this job
Applications closed Thu 20th Jan 2022
Removing bias from the hiring process
Your application will be anonymously reviewed by our hiring team to ensure fairness
You won't need a CV to apply to this job