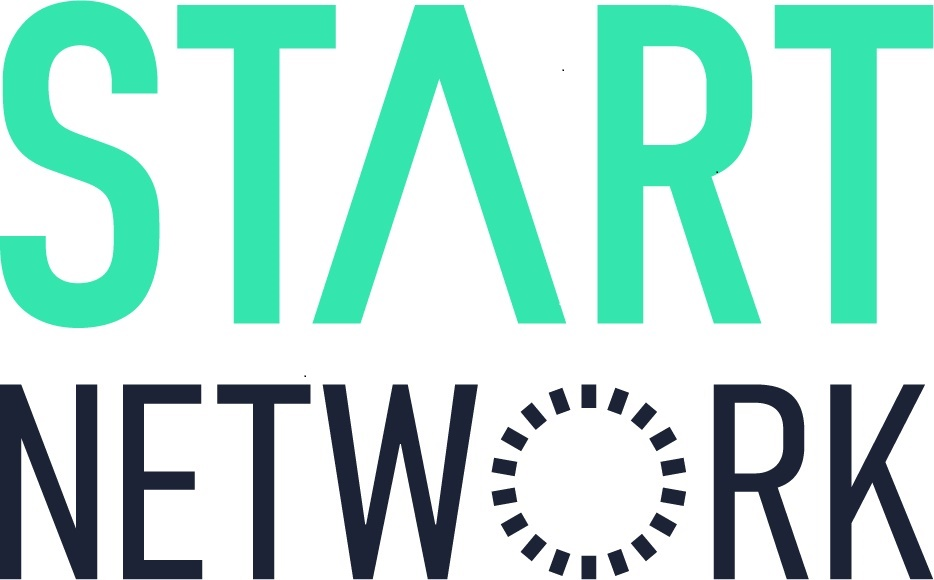 Data Manager
Start Network
Location
London or Start Network countries of operation (DRC, Bangladesh, Guatemala, India, Nepal, Pakistan, Senegal, Kenya, and the Philippines)
Salary
£40,400 - £42,500 (depending on experience) if based in UK or competitive salary for the local market if based outside UK
Closing: 11:59pm, 16th Oct 2022 BST
Job Description
START NETWORK
We are tackling what we believe are the biggest systemic problems that the humanitarian sector faces. Start Network's vision is for a locally led humanitarian system that is accountable to people affected by and at-risk of crises. We aim to achieve this vision by making systemic-level shifts in the way humanitarian assistance is approached and delivered. To achieve this, we need a substantial change to the current structure evolving from the centralised structure of today to a dispersed, international network of hubs operating nationally and regionally. Our aims are to see:
LOCALLY-LED ACTION: We believe that a more balanced international aid system, which shifts power to those closest to the front-line, will generate more effective and appropriate responses for people affected by crises. 
NEW FORMS OF FINANCING: Our pooled funds enable fast and early action to tackle the kind of crises that are often overlooked by other funding mechanisms. Our risk financing pilots are introducing new ways of working that can save even more lives. 
COLLECTIVE INNOVATION: New ways of working are needed to tackle the challenges we face. By innovating collectively, we can share expertise, insights and perspectives to shape a more effective humanitarian system. 
We are evolving into a decentralised "network of networks" in line with our vision. We are currently working with five national and regional hubs made up of civil society organisations in Pakistan, DRC, Guatemala, India and the Pacific. They are developing locally owned ways of anticipating and responding to humanitarian crises. We aim to support the emergence and development of further hubs in the coming years. Our ultimate ambition is to devolve leadership and decision making to the hubs, while the central team transitions to become a service provider.   
For more information about our values and strategic priorities, please visit our website.
JOB PURPOSE
The Data Manager will oversee the development and use of data systems at Start Network. The role will help streamline our data processes to ensure efficient and effective data collation, storage, processing, and reporting, with attention to security and confidentiality.
KEY ACCOUNTABILITIES
DATA PROCEDURES
Create policies for effective data management and monitor compliance
Develop and implement efficient and secure procedures for data handling and analysis/reporting with attention to all technical aspects
Establish rules and procedures for data sharing across the organisation and hubs and with external stakeholders
Support others in the daily use of data systems and ensure adherence to legal and company standards
DATA COLLECTION
Formulate techniques for quality data collection to ensure adequacy, accuracy, and legitimacy of data
Establish procedures to ensure that we continue to practice ethical data collection
Lead on the development of approaches to facilitate more streamlined data synthesis
DATA MANAGEMENT
Monitor and process quantitative and qualitative information and evaluate the performance of data systems to discover ways of enhancing them (new technologies, upgrades etc.)
Ensure digital databases and archives are protected from security breaches and data losses
Troubleshoot data-related problems and authorize maintenance or modifications
Advise strategically on data protection, security and data storage across different country contexts; ensuring data management protocols are in line with regulatory standards
Analyse structural requirements for new software and applications
ANALYSIS AND REPORTING
Assist with reports and data extraction as needed
Lead on donor and sector reporting to the International Aid Transparency Initiative (IATI) and other open-source and transparency platforms for the humanitarian sector
Lead on data analysis of key organisational and programmatic metrics and provide ad hoc data analysis support at the request of teams
Manage dashboard development and oversee their support through efficient data processes and quality data inputs
Oversee and support data entry by teams into key databases
START NETWORK CULTURE
To carry out the responsibilities of the role in line with the Start Network Code of Conduct and with a commitment to safeguarding adults and children
A commitment to the Start Network vision, principles, values, and approach
The Start Network team is an agile group of individuals who use their experience and skills across the network, so flexibility to work in and with different teams and functions is a part of our culture.
PERSON PROFILE
ESSENTIAL SKILLS AND EXPERIENCE
Proven experience as data manager
BSc/BA in computer science or relevant field
Excellent understanding of data administration and management functions (collection, storage, analysis, reporting etc.)
Familiarity with modern database and information system technologies including salesforce; and data visualization tools (eg Tableau and R)
Some data architect experience in designing systems on salesforce/asana
A solid understanding of existing and emerging data technologies
Proficient in MS Office (Excel, Access, Word etc.)
An analytical mindset with problem-solving skills
Excellent communication and collaboration skills
KEY COMPETENCIES
Hold both a strategic perspective and enough detail to work with one part of the organisation whilst understanding the impact on other parts of the organisation and network through listening and engaging with other teams
Actively promote collaboration by spotting and breaking down barriers to siloed working, connecting with colleagues, teams, and initiatives
Balance the need to follow systems and processes with the courage, identifying when systems and processes do not align with the mission, suggesting alternatives
Anticipate the 'what ifs' and actively plan to navigate them together with the team, seeking collaborative solutions and drawing on those with relevant expertise
Coach others across the organisation through formal and informal channels, actively developing talent
Recognise and actively seek to build trust, working through conflicts by acknowledging their importance, focusing on the issue not the person, analysing different perspectives and working together
Balance the tension between thinking, trialling, and deciding to move forward in line with expectations from key stakeholders
OUR OFFER TO YOU
Being part of a network bringing change to the humanitarian sector

Hybrid working with the expectation of being in the London office at least 1 day per week
Learning and development opportunities for individuals and cross-organisationally
25 days' holiday plus 2 company days over the Christmas period
INFORMATION FOR CANDIDATES
Our roles are open to discussion about flexible working. For part-time working and job-shares, please get in touch with us for a conversation about possibilities.
Start Network is committed to protecting people, particularly children, at-risk adults and affected populations from any harm that may be caused due to their encountering the Start Network as well as responding effectively should any harm occur.  We are also committed to safeguarding staff from any forms of bullying, harassment, sexual harassment, discrimination, and abuse of power as outlined in the Dignity at Work policy. 
Start Network embraces diversity, promotes equality of opportunity and eliminates unlawful discrimination. We are an equal opportunities employer and treat every application on merit alone.  We particularly encourage applications from disabled, BAME, LGBTQ+ and non-binary candidates.  We offer a guaranteed interview scheme for disabled applicants who meet our essential selection criteria set out in the Person Profile. 
APPLICATION
Applications should be through Be Applied our online recruitment platform which uses anonymised applications and predictive, skill-based assessments which are blind- reviewed to reduce bias.
If you have any questions or need support with your application, please email us using peopleandculture@startnetwork.org
Closing date: Sunday 16th October 2022
Applications may be reviewed on an ongoing basis, so please apply early where possible
Any offer of employment will be conditional subject to relevant checks. Please refer to our privacy statement and candidate privacy notice regarding treatment of your data.
Removing bias from the hiring process
Applications closed Sun 16th Oct 2022
Removing bias from the hiring process
Your application will be anonymously reviewed by our hiring team to ensure fairness
You'll need a CV/résumé, but it'll only be considered if you score well on the anonymous review
Applications closed Sun 16th Oct 2022