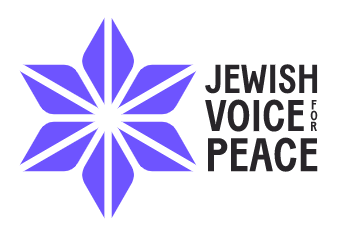 Data & Fundraising Systems Coordinator
Jewish Voice for Peace
Team: Fundraising
Grade: Coordinator
Salary: 54,000 plus benefits
Location:

Remote, U.S. only

Closing: 11:59pm, 7th Oct 2022 PDT
Role posted - 8:10am, 8th Sep 2022 PDT
Job Description
Reports to Development Director.
About us: 
As the JVP family of organizations, we are growing, developing and mobilizing a powerful grassroots, multiracial base of Jews toward a future of Judaism beyond Zionism, Palestinian freedom and the end of Israeli apartheid and occupation.
About you:
You enjoy working in databases and thinking about ways to make things run smoother. You like supporting the infrastructure that teams need to work smarter, not harder. 
About the role:
The Data and Fundraising Systems Coordinator provides the fundraising department with critical CRM support and develops and maintains the systems to keep our department running smoothly. With some initial training, you'll be able to pull lists, set up text and phone banks, and provide general EveryAction support to the fundraising team. You'll also assist with researching and prospecting individual and foundation donors. 
JVP is a union workplace, and this role is part of our staff bargaining unit.
Skills and experience required:
Essential:
Technical knowledge: Able to learn new technology easily. Comfort with creating, navigating, and maintaining complicated spreadsheets. Familiarity with navigating and querying in CRMs.

Multitasking: Comfortable juggling competing demands and prioritizing without sacrificing quality. Able to ask for help when needed. Enjoys working on a range of projects.

Attention to detail: Notice and fix errors that others might overlook and leave data cleaner than you found it. 

Values Alignment: A commitment to JVP's values, guiding principles, and methods.

Collaboration: Appreciates working with others to build strong relationships across departmental teams. Will work closely with members of the fundraising, digital, and operations teams. 
Ideal:
Experience with EveryAction/NGP VAN is a plus!

Past work in social justice, movement organizations, or past involvement with the Palestinian solidarity movement in a volunteer or professional capacity.

Experience with creating donor profiles or using demographic and analytic tools like DonorTrends or WealthEngine. 
Application process: 
You will not be asked to submit a cover letter. Instead, the application consists of several questions related to the role you are applying for. Your answers will be assessed anonymously by the hiring committee, based on the skills outlined above.
You will be required to upload a CV or resume. The hiring committee will not look at your CV/resume or any identifying information until you have been invited to a first-round interview and will make those initial decisions based on your answers to the initial set of questions.
JVP values diversity and inclusion and the benefits this brings. We aim to appoint the most suitable candidates at all times and welcome applications from people from all different backgrounds. People of color, Sephardi and/or Mizrahi applicants, people with disabilities, and transgender or gender non-conforming applicants are strongly encouraged to apply.
Jewish Voice for Peace opposes anti-Jewish, anti-Muslim, and anti-Arab bigotry and oppression. JVP does not discriminate on the basis of race, color, age, ethnicity, religion, national origin, pregnancy, sexual orientation, gender identity, sex, marital status, disability, or status as a U.S. veteran.
Removing bias from the hiring process
Your application will be anonymously reviewed by our hiring team to ensure fairness
You'll need a CV/résumé, but it'll only be considered if you score well on the anonymous review
Removing bias from the hiring process
Your application will be anonymously reviewed by our hiring team to ensure fairness
You'll need a CV/résumé, but it'll only be considered if you score well on the anonymous review