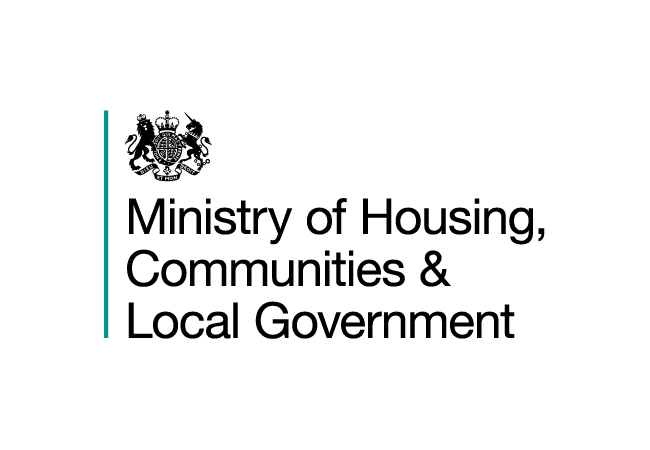 Ministry of Housing, Communities and Local Government
1624776 Grade 7 Data Transformation Manager

Location
City of Westminster, London, SW1P 4DF
Overview of the area of work
Are you passionate about using cutting-edge technology to gain powerful insights from data? Do you thrive on development and delivery in a fast-paced environment? If so, we would love to hear from you.
Our ambition is to transform MHCLG into a department which uses data to its full potential by powering policy thinking and to monitor progress, while using the latest digital tools. We want to enable better decision making and collaborative working across teams within the department but also with other government organisations. We want everyone in the organisation to be able to easily see what data MHCLG holds, and then be able to access and use that data in their work.
You will be joining us at the beginning of an exciting work programme to modernise our significant portfolio of digital, analytical, data and technology products and services. These include:
● Enable access to high quality data – providing access to infrastructure and support data collection through online systems such as DELTA
● The Data Analytics Platform – a cloud infrastructure hosted with Amazon Web Services that provides access to the latest analysis tools needed for a large user community within MHCLG
● Open Data Communities – the Department's flagship service for publishing and sharing its data in open, accessible and re-usable forms
● Expanding our 'Data Science' offering – make Data Science in integral part for decision making and finding data evidence for policy making
The role
The role provides opportunities to be at the forefront of exciting changes and developments in data handling and statistics production. As Data Transformation Manager you'll help us to deliver user-centred improvements to our analytical capability. You will be part of a specialist team leading the work to transform our processes & data handling and to embed our Data Strategy across the department.
Key responsibilities
● Defining a programme of work to move the directorate from legacy applications and onto a new cloud-hosted technology and exploiting newly available tools such as Power Bi, R and Python.
● Providing the framework and governance for data management within the organization - ensuring that data content on the new cloud-platform is managed to set standards.
● Looking for further ways to innovate in the provision of analysis to deliver efficiency and effectiveness improvements.
● Building capability for MHCLG staff covering key digital and data skills.
● Identifying unmet user needs and providing business analyst input - working closely with internal IT teams and external IT suppliers to scope, prioritise and deliver system development.
● Managing the Data Programme Board which is responsible for governance of the Data Strategy. It is led by the Director for Analysis and comprises senior stakeholders from within MHCLG and externally.
Key skills/criteria
The successful candidate should be able to demonstrate the following skills and experience:
● A strong technical/analytical background with an understanding of and enthusiasm for Information Technology, data management and the provision of analysis and reporting. Highly numerate and IT literate.
● An ability to grasp the detail of IT implementation while taking a realistic and imaginative overview of the opportunities of change.
● Experience working in a high-performing data or analytical team.
● Building capability of others in innovative ways.
● Solid skills and experience in technology, data management, and management information.
● Proven leadership in acting corporately, always looking for ways to improve how things are done. Experience in successfully driving improvements in both work outputs and the way a team approaches that work.
● Excellent organisational and project management skills a good planner and manager of own and others' work, able to use initiative when necessary and balance limited resources across competing priorities.
● Creative and innovative thinking in working toward new solutions and an ability to take on board the ideas of others.
Selection process details:
Please submit your CV to describe how your experience to date aligns with the criteria and a personal statement to explain why you are a good fit for the Role and Key Responsibilities. An initial review of your CV will be conducted against the key criteria. Longlisted candidates may be invited to attend an assessment/first stage interview, this will typically involve a commitment of up to 2 hours. Final interviews may include an additional assessment or presentation exercise. Please note that your CV must demonstrate evidence of the key criteria for you to progress to the next stage. Feedback will only be provided if you attend an interview or assessment.
Contact point for applicants
For further information please contact:
Rebekah.Ramsay@twentysevenconsulting.co.uk
SallyAnne.Barber@twentysevenonsulting.co.uk
Role posted -
11:15am, 11th Mar 2019 GMT