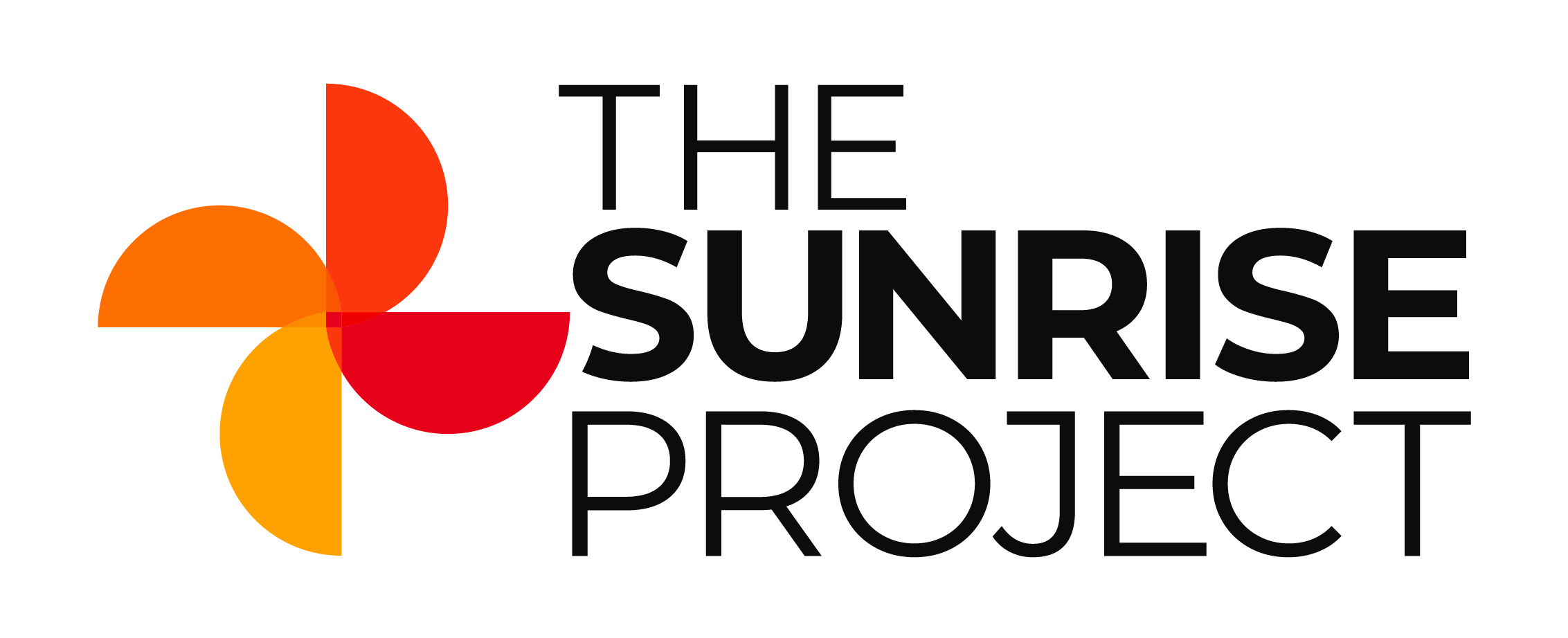 Strategic Assistant
The Sunrise Project
Employment Type
Full time
Location
On site · United States (multiple locations)
California · Oakland
Salary
$77,000 - $86,000 (USD)
Benefits listed below!
Closing: This role has no specific closing date.
Job Description
About Us
Driven by a passion to solve the climate crisis, The Sunrise Project U.S. is a team of experienced change-makers, researchers and communications professionals with a mission to scale social movements to drive the global transition beyond fossil fuels.    
About The Role
The Sunrise Project is hiring for a full-time Strategic Assistant position. This role will be assisting Senior Strategist Casey Harrell. Casey has worked at The Sunrise Project since 2017 and has been integral to launching Global campaigns such as BlackRock's Big Problem and Vanguard S.O.S. Since 2019, Casey has been living with ALS (Amyotrophic Lateral Sclerosis), or Lou Gehrigs' disease. Casey's progression has slowed due to intensive therapies but his body is partially paralyzed and he needs assistance to continue his vital contributions to the climate movement, including his next campaign on passive investing (see the supplementary document for more details). 
This Strategic Assistant position combines the role of an Executive Assistant with light personal assistant duties with the role of "co-conspirator" with various strategic projects and campaigns. A big part of the job will be collaborating with Casey to bring his highest value to Sunrise's campaign work through  high levels of prioritization, organization, and time management. This is an opportunity to play a key role in advancing climate justice. If you have the capacity this role could expand to fulfill other campaign needs based upon skill level, interest and available opportunities.
About You
You are a critical thinker and passionate about the climate justice movement and would take pride in enabling one of the movement's most effective campaigners to continue winning game-changing victories for the climate movement. You thrive working behind the scenes, yet are comfortable speaking up in large or high-stakes meetings. 
You are empathetic and possess multitudes of emotional intelligence. You know yourself well enough to be a fluent communicator of your needs and have metacognition in spades, allowing you to navigate the complex dynamics of working so symbiotically with another. 
You can both see the big picture and operate with attention to detail. You can assess complex problems and take initiative to address them. You're inspired by the idea of learning from a strategist with decades of experience and are excited about playing a critical role in Sunrise's work.
You enjoy working directly with people and operate with discretion. You are committed to justice, equity, diversity, and inclusion; you are excited by the idea of being an ally to a person with a disability and helping to directly address myriad forms of ableism. 
Key Responsibilities 
1. Provide necessary accommodations to enhance Casey's participation in meetings, which  includes either real time transcription of  Casey's speech, verbally repeating for clarity, or understanding Casey's point of view and acting as a proxy for him if he is not able to attend. 
2. Support Casey in planning and execution on the bigger picture of his work and the health measures needed to enhance his capacity to succeed.
3. Triage and prioritise requests from different campaign partners, stakeholders, and team members.
4. Manage and organize work calendar, daily priorities and correspondence, which includes drafting and editing emails, memos, reports, or taking dictation from Casey.
5. Enhance Casey's ability to crush by over time serving as a Swiss-Army knife of support, which can include anything from analyzing dense materials to identify opportunities to understanding campaign strategy well enough to create new tactics. 
6. *Due to working full-time while living with a neuromuscular disease, a few job responsibilities will fall outside of typical assistant duties. These tasks, while important, will not take up a high percentage of time.  Applicants do not need to have a medical background to perform these responsibilities (see the supplementary doc for more details). 
Required Skills, knowledge and experience
At least two years of experience in a similar or related role, especially with key responsibilities 1-5. Unpaid, grassroots, or lived experience qualify.

Deep patience and high level of emotional intelligence needed to work with someone facing a degenerative diagnosis.

Excellent interpersonal, verbal and written communication skills.

Critical thinking and decision-making skills.

On a daily basis possess the ability to show up to work present and "on". Be able to have sustained intention and mindful focus to perform the communication and listening that the job requires. 

Highly organized and able to track multiple priorities and tasks.

Tech savviness and the ability to learn new systems quickly. 

Comfort working in the grey space between being an assistant and co-conspirator while also working in the home of someone who is severely disabled. This person should be able to advocate for themselves in an unconventional work environment;

Comfortable working inside a family household where children are present in the home.
Desired skills, knowledge and experience
A  deep  interest  in  climate  finance  campaign  work  and  a  commitment  to  The Sunrise Project's mission and values.

Experience with disabled adults or in-home care experience in a similar or related role including unpaid, grassroots or lived experience.
Job requirements
You must have full working rights for the US.  The Sunrise Project is unable to sponsor applicants for employment visas.

Able to be physically present during normal business hours, with occasional early or late days to accommodate international meetings or campaign crunch times;

Ability to occasionally travel for critical meetings.

Employment background checks may be/are required.

COVID-19 vaccinations may apply in accordance with local legislation and/or Sunrise policy.
How Sunrise supports its staff:
The Sunrise Project Inc. (Sunrise Inc.) is committed to creating a workplace that supports our staff to do their best work and develop professionally. We have the following in place to help us achieve that:
401(k) & employer match

100% employer paid health, vision and dental coverage

Five weeks of vacation leave

Paid Parental Leave that is gender-neutral & inclusive of all types of families, incl. Parental Return To Work & Keeping In Touch Program

Life Leave (up to 40 days p.a. for significant personal reasons)

Flexible Working Policy

Floating public holidays (cultural leave)

Employee Assistance Program

VIDA - An AI tool to support your health and wellbeing.

A range of generous Allowances:

Workspace Benefits incl: Macbook & accessories, initial $2,000 for home workspace and IT equipment + $800 every 2 years + up to $75/mth phone/data/internet.

Shared office support

Regular all-org and team meetings & retreats

Learning & Development Program incl. a professional development budget for you

Coaching & manager support with regular 1:1 meetings

Annual performance & development reviews with 360 feedback

A co-developed work plan to ensure clarity on your role & key responsibilities

We provide our staff with a voice on issues that concern them via consultation, eg JEDI caucuses, working groups, slack channels, surveys and meetings.
How to apply for this job
To review more about the role, read this supplementary document.
We recognize that racism, sexism, ableism, homophobia, classism and other forms of discrimination creates structural barriers that impact opportunities to formal education and experience. When assessing candidates we look at more than the jobs you've been paid to do but the range of ways you've picked up skills and knowledge throughout your life. This is why we assess candidates on how well they respond to application questions and don't require a cover letter. 
You'll be using Be Applied to complete your application.
This role is OPEN UNTIL FILLED 
Removing bias from the hiring process
Removing bias from the hiring process
Your application will be anonymously reviewed by our hiring team to ensure fairness
You'll need a CV/résumé, but it'll only be considered if you score well on the anonymous review