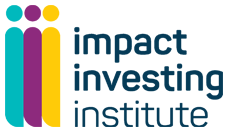 Operations Intern (x2 roles)
Impact Investing Institute
Team: Partnerships
Salary: London Living Wage £11.05 per hour
Location:

Central London (we are currently working hybrid - 50% office and 50% WFH)

Closing: 11:59pm, 8th May 2022 BST
Job Description
Operations Intern (x2)
Accountable to:  Operations Director
Hours: 20 hours per week
Start date: 1st June 2022
Duration: 6 month fixed term contract
About the Institute
More and more people want to use their capital in a way that benefits society and the environment as well as generating a financial return. At the same time, there remain entrenched social challenges in the UK and around the world. The Impact Investing Institute is an independent, non-profit organisation which aims to make capital to work better for people and planet.
We have a wide, global network across financial services, social enterprises, businesses, government and regulators. In partnership with our dedicated volunteers, we work to get the message out and bring people together through information sharing, events, guidance, research, and specific partnerships and projects - all dedicated to addressing the barriers that prevent more money from having a positive impact on people and planet. 
More information on the Institute can be found on our website: www.impactinvest.org.uk 
Institute employees are entitled to the following benefits:
30 days paid holiday per annum (pro rata)

Pension Scheme with a 10% employer contribution 
The Role
The Institute is looking to appoint a self-starting operations intern to provide high quality and effective administrative support, diary management and co-ordination to the Operations Director. In addition, you will also provide support to the team on Institute business as well as supporting the work programme more broadly. You will be a key member of the Institute's small staff, contributing to a productive, energetic and happy team. 
As a small organisation it will be important that you are willing to get stuck in to resolve issues and take responsibility for them.  A can-do attitude is essential. As such the role provides a great deal of scope for independent working and developing your own skills. 
We will work with the successful applicant on a stretching development plan to ensure that they gain the exceptional experience this internship can offer in supporting their wider career aspirations and exposing them to all areas of the Institute's work programme, impact investing, the wider ESG market and policy context. At the end of the secondment the successful applicant will have developed superb networks and extensive knowledge in both impact investing and operational functions which they can use to accelerate their career.  
Key responsibilities & skills development opportunities:
Operations and Administrative support
Manage the Institute general inboxes, responding to ad-hoc external contact and enquiries;

Proccess invoices and reciepts in a clear and consistent manner;

Manage office supplies, proccessing ordering and sending supplies to staff who may be working away from the office;

Maintain a confidential filing system, ensuring that documents can be easily and quickly accessed;

Keep the company asset register up to date; and

Be the first point of call for IT issues, troubleshooting and tracking repairs in cordination with external IT company, ensuring resolutions are agreed and completed.
Meeting Coordination, Events and Travel
Organise bookings for our current ad hoc office and meeting space with key partners;

Organise room bookings and catering, ensuring that venues are fit for purpose and within budget;

Make travel arrangements, preparing itineraries and preparing expense claims as required;

Participate and assist in organising internal and external company meetings or events as required; and

Attend meetings (occasional requirement) to provide administrative support and take minutes that are accurate and shared in a timely manner.
EA Support and Calendar Management
Manage an effective diary for the Operations Director, arranging appointments to ensure their time is optimised. Communicate details of appointments to other attendees and ensure their attendance;

Locate all files and papers needed for meetings in advance, asking colleagues to produce background briefings or request briefing material from external sources, as needed;

Continusly update operations documents, including onboarding documents, company calendars, etc

Maintain a bring-forward system to ensure that items are followed up on the relevant dates;

Systematically updating the CRM (Microsoft Dynamics) with meeting notes and contacts, as required;

Systematically updating the task management software (Monday.com);

Drafting letters, emails, presentations and other communications as required, ensuring that all correspondence is handled and responded to in a timely manner.

Assist in proccessing HR paperwork, including updating recruitment portal and post adverts
Personal Profile:
Pragmatic delivery focus - ability to troubleshoot and solve problems

Team player, seeking input from colleagues and celebrating successes as a group

Excellent written and verbal communication skills in English

Some knowledge of IT will be useful including Microsoft365, SharePoint, Apple OSX, CRM (Microsoft Dynamics)

Interest in and eager to contribute to the impact investing sector
Impact Investing Institute's values
We look for colleagues who are committed to our values:
Inclusiveness – the Institute is a welcoming place for practitioners, the public, volunteers and employees, which recognises and involves the voices of all involved in impact investment. It aims to have a diverse staff, Board and Advisory Council. It supports flexible working practices and, wherever possible, contracts for services from social enterprises.

Independence – the Institute pursues an independent path in all its work, focusing on what is most useful to advance impact investing nationally and internationally, without regard to anyone sector in the market. All the Institute's output is available to other practitioners and the public.

Integrity – the Institute's staff, volunteers, Board and Advisory Council conduct their work and professional relationships with integrity, kindness and respect.
 Information to candidates and how to apply:
All applications must be submitted via BeApplied. We are committed to equal opportunities and so will not be looking at your CV or cover letter in the first stage of the application process. Instead, we ask questions that are designed to test applicants on their suitability for the role as outlined in the job description, to which you will have the opportunity to provide long answers (250 words). These form a fundamental part of our candidate screening so please do take the time to answer all questions fully. All responses are viewed anonymously and at random.
Please note: 
Since the Impact Investing Institute does not have a visa sponsor license, applications from people who do not have the right to work in the UK and/or require visa sponsorship in order to continue working here cannot be considered 

Every role at the Impact Investing Institute is open to applicants from all sections of society. The Impact Investing Institute is committed to a policy of Equal Employment Opportunity and is determined to ensure that no applicant or employee receives less favorable treatment on the grounds of gender, age, disability, religion, belief, sexual orientation, marital status, or race, or is disadvantaged by conditions or requirements which cannot be shown to be justifiable. 
Please let us know if you need any reasonable adjustments.
You can view our policies at https://www.impactinvest.org.uk/our-policies/
If you are offered the role we will require you to provide:
Proof of your right to work in the UK

Two referees, one of whom is a previous line manager or professor

Details for pre-employment checks, including proof of ID and proof of address
Timeline
•       Applications will be received until 11:59, Sunday 8th May 2022
•       Thereafter interviews will be run w/c 23rd May 2022.
•       A candidate will be selected and ideally start shortly after.
Removing bias from the hiring process
Your application will be anonymously reviewed by our hiring team to ensure fairness
You'll need a CV/résumé, but it'll only be considered if you score well on the anonymous review
Applications closed Sun 8th May 2022
Removing bias from the hiring process
Your application will be anonymously reviewed by our hiring team to ensure fairness
You'll need a CV/résumé, but it'll only be considered if you score well on the anonymous review
Applications closed Sun 8th May 2022