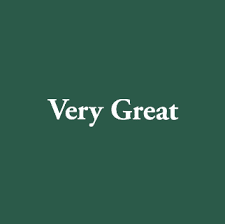 Sales & Business Development Associate
Very Great
Location:

New York, NY

Closing: 11:59pm, 29th May 2022 EDT
Role posted - 12:22pm, 8th Apr 2022 EDT
Job Description
About Us
Very Great is a digitally-native consumer product platform and holding company, growing a family of real, crave-worthy brands for a new generation. Based in New York City, Very Great is powered by a technology-enabled growth infrastructure that spans supply chain, creative, marketing and sales, all designed to rapidly develop, launch and scale modern consumer product brands. The current family of brands includes W&P, Courant and Wild One, with future brand launches currently under development.
About the Role
We seek a highly motivated individual with strong organizational skills to join the Sales team. The qualified candidate must be able to prioritize and manage the needs of the Sales team's new and existing account development initiatives, establishing clear and effective communication with retail partners, internal teams, customer service, and management. This role contributes to the success of our Sales team by prospecting new retail partners and development channels while researching opportunities for brand expansion and diversification.  Strong candidates possess keen attention to detail and strong communication/collaboration skills along with proficiency in MS Office.
Responsibilities
Ownership of customization order processes including coordination with custom and logistics partners, communication with buyers, and tracking of all orders

Manage daily inbound inquiries and outbound sales efforts to existing customers to grow Very Great business and offer exceptional sales/customer service support to our retail partners

Strategically prospect new partners and sales channels to develop new business pipeline to progress toward greater marketplace penetration in appropriate channels

Process orders and deliver account paperwork in a clean, organized, and efficient manner

Report customer needs and issues, product and marketplace feedback, and trends to management to support Very Great best serving its partners

Review opportunities and project workload with your direct manager weekly to ensure effective progress toward monthly, quarterly and yearly department goals

Attend and participate in sales, marketing, and creative meetings as needed
About You
Bachelor's Degree and suggested two+ years of experience in sales. Previous account ownership is a bonus

Strong organizational skills, flexible attitude, attention to detail, aptitude for working with many people, and ability to deal with a rapidly-shifting workload

Proactive, professional, positive attitude, and the ability to work collaboratively

Excellent verbal and written communication skills, as well as experience with Microsoft Office (Word, Excel, PowerPoint).
Very Great is based in NYC and a preference for this role to be based in NYC, but also optional for it to be full time remote (US - based). The Sales & Business Development Associate will report to the Sales Manager (Custom Channel).
This is a full time, hourly position that pays $ 25/hour.
Removing bias from the hiring process
Your application will be anonymously reviewed by our hiring team to ensure fairness
You'll need a CV/résumé, but it'll only be considered if you score well on the anonymous review
Removing bias from the hiring process
Your application will be anonymously reviewed by our hiring team to ensure fairness
You'll need a CV/résumé, but it'll only be considered if you score well on the anonymous review