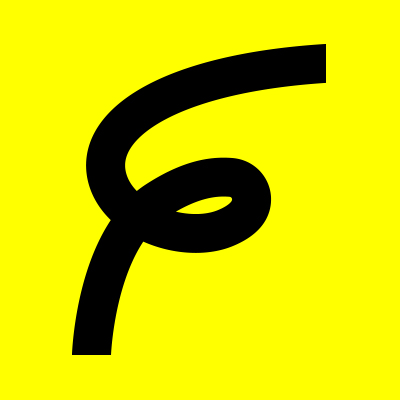 Investor Relations Manager
Folklore
Team: Investor Relations
Location:

Sydney

Closing: 9:00am, 5th Oct 2021 AEDT
Role posted - 9:27am, 1st Sep 2021 AEST
Job Description
About us
Folklore is a team of investors, founders, and builders committed to supporting Australian and New Zealand tech founders. We're a first cheque to forever investment firm, and we believe in the power of founder vision and the potential of teams, right from the start. Founded in 2013, we've proudly invested in companies like Auror (crime-fighting technology), HealthMatch (revolutionising clinical trials with AI), Swoop Aero (autonomous aeromedical drone logistics) and Arli (providing dedicated addiction support), and we're currently closing our third fund. This is a unique opportunity to contribute to the success of the Investor Relations team and the impact Folklore can have more broadly. 
About the role
The  Investor Relations Manager role is an exciting opportunity to be part of the Folklore future as we grow. You will work alongside the Head of Investor Relations and the Partners to establish Folklore as a venture capital manager of choice, assist with fundraising, and grow our reputation over time in conjunction with the broader team.
This busy and diverse role requires you to have a passion for technology and venture capital, to help to manage the ongoing requirements of a fast-growing investor base and to execute on our distribution strategy.
This is a position for an energetic and well-organised person who is passionate about (and skilled in) building relationships, adept at communicating via multiple mediums and with an ability to independently execute.  Whilst you will acquire a deep knowledge of the Folklore investment process and portfolio companies, have access to the Partnership group and be present in Investment Committee deliberations (if you choose), this is not a position for someone seeking an entry point into an investment role.
Core responsibilities
Investor relations at the core
Working with and providing support to the Head of Investor Relations to execute on fund raising campaigns across both Institutional & Wholesale investors;

Ongoing relationship management of existing LP's and other stakeholders; and

Ability and desire to identify and build new relationships with LP's and other stakeholders, with a long-term view in mind.
Communications & events
Assistance developing and delivering a firm-wide IR communications, marketing and relationship strategy;

Preparation and maintenance of marketing materials, fundraising documents and contribution to market insight materials; and

Assistance with the co-ordination of investor events.
Operations & coordination 
Ongoing CRM maintenance & pipeline management;

Managing investor onboarding & compliance obligations;

Preparation of VC industry competitor analysis and research / insights; and

Coordination of internal & external stakeholder reporting including quarterly & annual LP reports in conjunction with the broader team.
About you
You can demonstrate a passion for early stage companies, technology, investment and the Australian venture ecosystem;

You've got a background in one (or preferably more) of sales / fundraising, relationship management, sales support, operations and communications / marketing / PR;

You have strong interpersonal skills and a proven track record of building positive internal and external stakeholder relationships;

You're a self-starter, comfortable working autonomously, have a flexible mindset, and relish a fast-paced environment;

You're highly organised, detail-oriented & thrive on solving problems / improving processes.
What you can expect from us
Each Folklore employee is considered an integral member of the team, taking on a range of internal and external aspects of the firm's activities in order to facilitate optimal investment performance.
We embrace:
Flexible working arrangements in exchange for a culture that is not '9 to 5' in practice;
Paid parental leave — 12 weeks for the primary carer and 4 weeks for a secondary carer, subject to a 12-month minimum tenure;
An additional 1 week parental/personal leave per year;
An annual budget for your learning & self-development. 
Our values 
Our culture revolves around values that guide our decision-making and define who we are as a firm.
We believe in long-range ambition
We believe diversity makes us whole
We believe in founder vision
We value the catalytic power of teams
We believe greatness is born from uncertainty
We are eyes wide open, not fingers crossed.
Removing bias from the hiring process
Your application will be anonymously reviewed by our hiring team to ensure fairness
You'll need a CV/résumé, but it'll only be considered if you score well on the anonymous review
Applications closed Mon 4th Oct 2021
Removing bias from the hiring process
Your application will be anonymously reviewed by our hiring team to ensure fairness
You'll need a CV/résumé, but it'll only be considered if you score well on the anonymous review