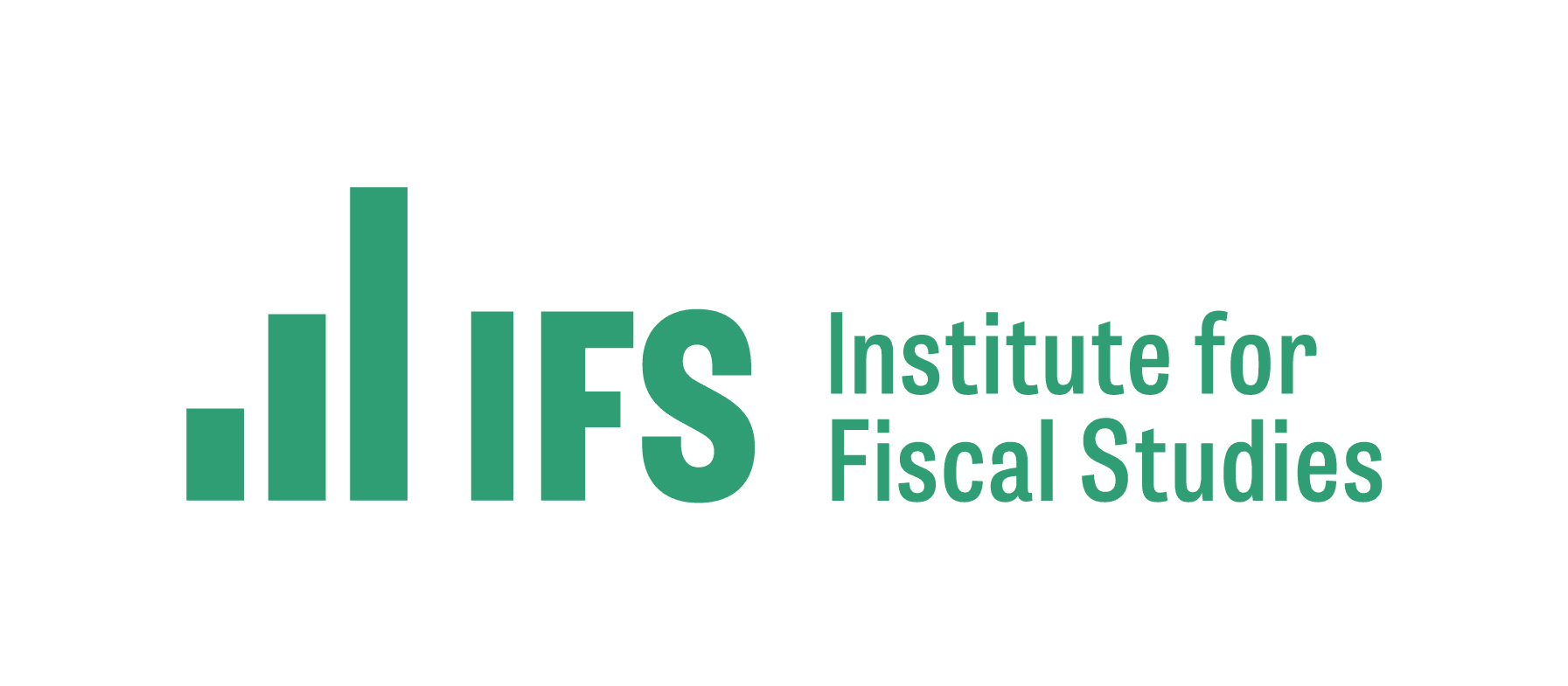 Senior Research Economist
Institute for Fiscal Studies
Employment Type
Full time
Part-time available for the right candidate
Location
Hybrid · London, UK
3 to 4 days a week in the office
Salary
Starting from £68,500 (GBP)
Permanent contract
Closing: 1:00pm, 3rd Jan 2024 GMT
Job Description
The Institute for Fiscal Studies (IFS) is Europe's leading centre for research on the microeconomics of public policy. It is a politically independent registered educational charity aiming to bridge the gap between academia and the wider public. IFS researchers are not only excellent economists, but are able to think creatively about economics and shape their innovative ideas into research programmes with both academic credibility and policy impact. They are keen to use empirical economic analysis to inform policymaking and to pass on their enthusiasm for economics to others, both inside and outside the Institute.
The IFS is looking to recruit one or more outstanding senior research economists to join our team. They should ideally have proven expertise in one of the areas listed below, or if not then a clear commitment and ability to transfer skills and knowledge acquired in closely related areas to work on these issues. These are permanent positions with a remit to help shape, carry out, and communicate empirical research. Many people develop a long-term career at IFS.
Staff at this level will be expected to undertake high-quality and rigorous research on issues important to UK public policy publishable in high-ranking academic journals in a timely and efficient manner; effectively present and disseminate their research to academic and non-academic audiences; and quickly progress to being able to develop rigorous and policy-relevant research ideas and take the lead in writing research funding applications. Typically, they should expect to develop a personal profile in their area of interest, with a reputation for good work among academic and policy communities. Senior researchers at IFS are also expected to engage in mentorship and development of more junior researchers, typically including formal line management responsibilities. They will also be expected to contribute to the wider intellectual life and running of the institute. They will work within a team of researchers whose direction of research fits with the researcher's expertise and interests. This will include a mix of senior academics and IFS research staff.
Successful candidates will have an excellent academic background. Candidates should
hold at least one top-class degree (undergraduate, masters or PhD) in economics. For this role we strongly prefer candidates with an MSc or other post-graduate economics qualification.
Successful candidates will also have:
Expertise in the policy context and/or existing academic research in one of the areas listed below, or a clear commitment and ability to transfer skills and knowledge acquired in closely related areas to work on these issues;
at least four years of relevant experience, including extensive experience of working with data to answer research questions and developing ideas and/or shaping the analysis;

a proven track record of managing projects and pushing them forward to completion;

first-rate written and oral communication skills;

a capacity and willingness to manage and develop junior colleagues.

a commitment to political independence and to shaping public policy through evidence-based comment.
 Additional advantageous assets for the role include:
A proven track record of applying research findings (own and others') to policy issues, grounding policy discussions and recommendations in evidence;

Experience of coming up with, developing and executing policy-relevant research ideas, and linking these together strategically;

Experience of applying for external funding and managing relationships with funders;

Experience of line management and a successful track record of developing others.
Tax policy
In this area we focus on the study of how various aspects of the UK tax system affect the choices of individuals and firms, including in relation to individuals' work choices, firms' investment choices and tax avoidance. Our research is based on a thorough understanding of tax policy and economics, and on developing and exploiting large datasets, most recently including HMRC tax records. We use estimates of how tax affects behaviour alongside knowledge of institutions and tax design to address topical policy questions. For example, current research is considering how capital incomes should be taxed relative to labour incomes, accounting for the effect that policy choices have on entrepreneurship, avoidance and inequality. There will be considerable scope to shape future research ideas and to work on new initiatives to communicate our work and shape tax policy debates.
Education and human capital
Research in this area focuses on the development of human capital from conception to early adulthood. We analyse the factors that shape education and related outcomes like health, social care, and crime; the inequalities between different groups; and how policy can help close these gaps and support children and young people to reach their full potential. Our work often relies on reduced form methods and occasionally more structural approaches. While much of our work draws on large-scale administrative data and rich UK surveys, we also make use of proprietary data and primary data collection. Current projects include evaluating the impacts of a large-scale early years programme on health, education, social care use and youth offending; analysing the returns to different higher education institutions and how these vary; evaluating two of the government's flagship adult skills programmes; and investigating how different aspects of the pandemic shaped school-aged children's development.
Labour markets and welfare benefits
The focus in this area is on how the UK labour market, welfare system, and interventions within these domains work to shape outcomes for individuals and families. This involves using microeconometric methods and occasionally structural work together with a wide range of data sources, including administrative tax records, household survey data, and bank account transaction data. For example, current research includes exploring how the minimum wage affects firms and their choices around pay structure and outsourcing; the incidence of in-work transfers on wages; and the impact of wait times for disability benefits on consumption and financial distress. We bring both longer term research projects and shorter pieces of work to bear on highly topical policy issues. A successful candidate will have significant latitude to shape future research priorities, potentially including projects that connect labour and welfare with education, housing, and tax policy.
Application process
Applications should be submitted by the deadline of 13:00 3rd January 2024.
You will be asked to upload your CV during the application process. At this point, please upload a pdf document containing:
A cover letter, referring to the required skills described in the job description and including a brief outline of your experience doing empirical analysis with microeconomic data. Please also indicate which of the areas you are interested in working in – this could be more than one area. Maximum two pages.

Curriculum vitae, including details of reports or publications in which you played a significant part. Maximum two pages.

A research paper, report, or other output, if you have one. This could be a link to an online publication.
Interviews will be held in the second half of January. There may be a second round of interviews.
The role is eligible for a Skilled Worker visa.
If you have any queries, please email jobs@ifs.org.uk.
Removing bias from the hiring process
Removing bias from the hiring process
Your application will be anonymously reviewed by our hiring team to ensure fairness
You'll need a CV/résumé, but it'll only be considered if you score well on the anonymous review