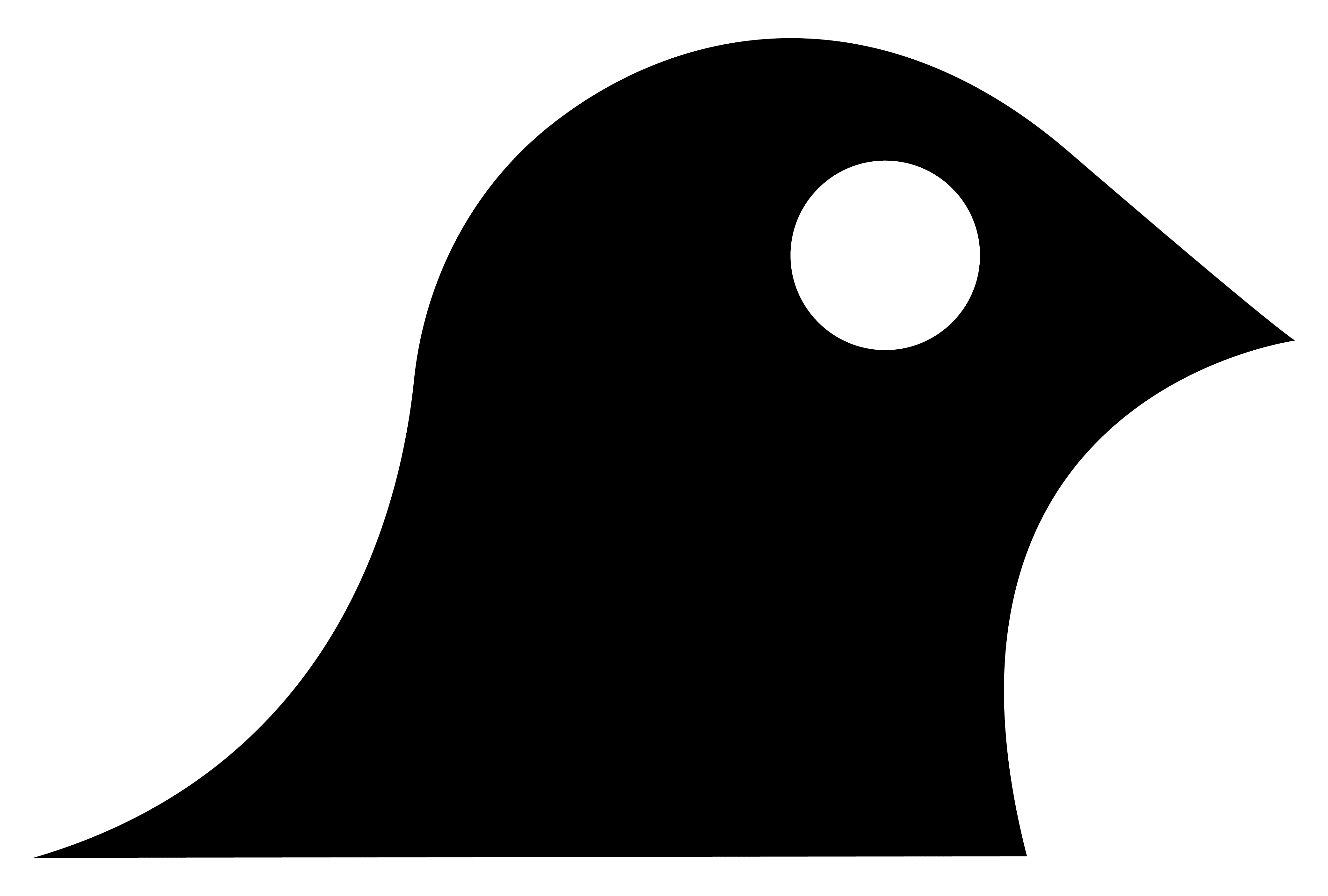 Storytelling & Marketing Lead
Blackbird
Location
Sydney or Melbourne, with flexibility to work remotely
Salary
$100k + Super + Carry
Team
Brand & Communications
Closing: 8:30am, 8th Feb 2023 AEDT
Job Description
About the Role
Blackbird is hiring a Storytelling & Marketing Lead to attract the best founders, investors and team members into our orbit.
We want Blackbird to be a magnetic force for the ambition and creativity of Aussie and Kiwi startups. To do that, we need to passionately tell our stories; from the wild ideas and companies shaping our future to the programs and products Blackbird is building to help thousands of people found or join a startup. 
You will work alongside our Head of Communications to tell the Blackbird story through all kinds of mediums, bringing your creativity to find new ways to reach new audiences and create editorial content that defies expectations of what a VC "should" say or do. We want you to bring your hunger, your inventiveness and your curiosity to help us make a system-wide impact. 
You'll be able to match your creativity with a sharp analytical sensibility, owning the strategy and measurement of marketing campaigns. You'll be up for experimenting with the new rather than relying on the safe, and be unafraid to rework or or throw out a campaign that's not working. As the custodian of our owned channels (including our blog, newsletter and social media channels) you will have an eye for the stickiest content and improve our analysis and decision-making based on content metrics such as analytics, readership and engagement.
You do not need to have worked in venture capital or a startup, but you need to have a deep passion for the startup ecosystem in Australia and New Zealand, and a fascination for how stories shape culture.
Some of the projects you will work on include:
Own and run marketing campaigns (with a focus on content marketing such as newsletters, social media and website editorial content) to funnel talent into our community programs such as Lilypad and Giants and content like our Wild Hearts podcast

Own the marketing campaign for Sunrise, our ideas and innovation festival that drew in over 2000 people across Australia + New Zealand in 2022. This year, we have even bigger plans, and 2 festivals lined up.

Help transform our Blackbird blog into something more meaningful, reaching new audiences and improving our readership and engagement 

Run the strategy, execution and measurement of our Blackbird Monthly newsletter and social media channels, delivering stronger outcomes from all owned content channels

Experiment with new mediums and types of content to help us reach many more people outside our current community 

Bring your creativity to develop Blackbird's voice across all of the above. 
If you want to help us champion a New Creative Nation, if you want to wake up every morning thinking about how we tell Blackbird's story in rich and meaningful ways, and if you believe, like we do, that we can be so much more than a technology investor - then we would love to hear from you.
Position Requirements: 
Your background is less important than the key skills, which include: 
Communications: Excellent communication, both written and verbal, and the skills to creatively write with passion and personality. You are a wolf with spelling and grammar and love writing, interviewing and creating content from scratch. You have a keen understanding of how to express a brand voice consistently, with the right tone, at the appropriate time.  

Marketing: You can run a marketing campaign from idea to execution without breaking a sweat. You love coming up with new and creative ideas to get a message across and you're able to do the strategic thinking as well as being 'on the tools' to make it happen 

Project Management: You have a high ownership mentality and are comfortable leading a project autonomously and working with other stakeholders, specifically for editorial planning and content strategy.

Analytical skills: You have a solid understanding of content metrics, how to analyse data and how to organise experiments across multiple marketing channels.

Design: You don't need to be a graphic designer, but you've had experience with using tools like Canva and Photoshop, and experimenting with formats like video and graphics to create marketing assets. 

Organisation: You can make quick decisions and set priorities, with strong attention to detail and the ability to plan ahead, adapt and move quickly in a fast-paced environment. 
This role is full-time with the option to work flexibly or in our Sydney or Melbourne offices.
Working at Blackbird
We believe that building a diverse and inclusive team is critical to Blackbird's success. We do not discriminate on the basis of race, religion, national origin, gender identity or expression, sexual orientation, age, or marital, veteran, or disability status. We use Applied to ensure every applicant gets an equal chance of success.
We offer:
Flexible working: Whether it's working from home or leaving early to pick up the kids from daycare or school.

Generous parental leave: Generous (and equal) parental leave: We know family comes first, and we are proud to offer 20 weeks of parental leave for all parents, with no minimum tenure. In addition, we offer IVF, adoption and surrogacy leave. We also continue to pay superannuation and vest carried interest for up to 12 months of parental leave, and offer a supportive return-to-work policy to help with the ramp back.

Learning & Development Budget: Our team is hungry to continuously learn and you'll receive a budget to spend on whatever you'd like to learn - from coding courses to meditation.

Wellbeing: We think in decades not days. To support our Blackbirds over the long haul we offer a range of holistic wellbeing benefits including a monthly healthy living allowance, 24/7 access to wellbeing support, a home office allowance, personal kit-kat days, and more!

Unplugged weekends: We work hard without letting work get in the way of life. We've implemented no Slack or emails on weekends, so you can switch off and enjoy yourself.

A share of Blackbird's success: We think it is important to share successes with the whole team. All Blackbird employees receive carry in funds raised and ownership in management companies formed while they are at the firm.
Blackbird is a Pledge 1% member —  we pledge 1% of our time, equity and profits to help not-for-profit causes in our community. Through Pledge 1%, we established the Blackbird Foundation to supercharge the creative capabilities of young people.
In 2021, we were recognised in top 5 technology workplaces in the AFR Best Places to Work List, as well as winning Best Employee Experience.
About Blackbird
Blackbird is Australia's biggest venture capital fund whose mission is to supercharge Australia and New Zealand's most ambitious founders. We do this by raising venture capital funds, investing into the best startup companies and helping them succeed. We have a portfolio valued at over $7B, including some of the most successful Australian and Kiwi startups such as Canva, Safety Culture and Culture Amp.
We are inspired by investment firms such as Berkshire Hathaway and Bridgewater Associates. Like the companies we back, we want to build a business that lasts for decades and produces excellent returns for our investors. Most of all, we want to support our region's most talented founders build category-defining technology companies.
We've written a lot about what we love at Blackbird, so check out our blog if you want some more information about us. In particular, you should read about our mission and values, our master plan, Blackbird's Operating Principles (BOPs) and what we look for in founders.
Join our 'Ask Me Anything' (AMA) session on Monday 30 Jan to learn more about the role. You can register here.
Removing bias from the hiring process
Applications closed Tue 7th Feb 2023
Removing bias from the hiring process
Your application will be anonymously reviewed by our hiring team to ensure fairness
You won't need a CV to apply to this job
Applications closed Tue 7th Feb 2023