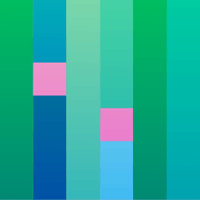 Solutions Engineer
Garden is the Kubernetes testing platform for every step of the development process.
Garden makes it easy to spin up ephemeral testing and preview environments for integration tests, manual QA, and development. With Garden, developers get fast feedback exactly when they need it, and DevOps teams are no longer bogged down with provisioning and managing ad hoc environments.
What you will do
We've recently released a brand-new platform of hosted services for teams (Garden Enterprise), to complement our open-source Garden Core. As a solutions engineer at Garden, you will work in a high performance team environment to drive business development and sales growth by providing technical expertise around application development on Kubernetes, CI/CD and DevOps specifically in the context of technical and executive audiences.
In this role, you will:
Assist in pre-sales activities (technical discovery, technical value proposition, architectural guidance, sales campaign support and ongoing client relationships).

Establish and maintain a deep understanding of the overall Kubernetes tooling and CI/CD technologies landscape.

Partake in technical support rotations, helping troubleshoot issues for customers where required.

Proactively assist customers to ensure continued success of their Garden Enterprise implementations.

Assist in the creation of technical documentation and content such as whitepapers and blog posts.
What we're looking for
For this role, we're looking for someone with extensive, demonstrable experience in pre-sales positions, solutions architecture/engineering and/or consulting. You need to be able to understand and dissect complex systems to figure out the best points of integration, and quickly pick up emerging technologies. You need good communication skills, and to be able to explain technical concepts to stakeholders with varying degrees of technical expertise.
We have an office in Berlin, but fully support remote work (in fact, the entire sales team works remotely).
We know the perfect candidate does not exist. What's most important is that you're passionate about the problem space we're in and have a desire to improve with us as we grow. If you'd like to know more about the role, don't hesitate to reach out to us!
Role posted -
4:11pm, 7th Sep 2020 CEST