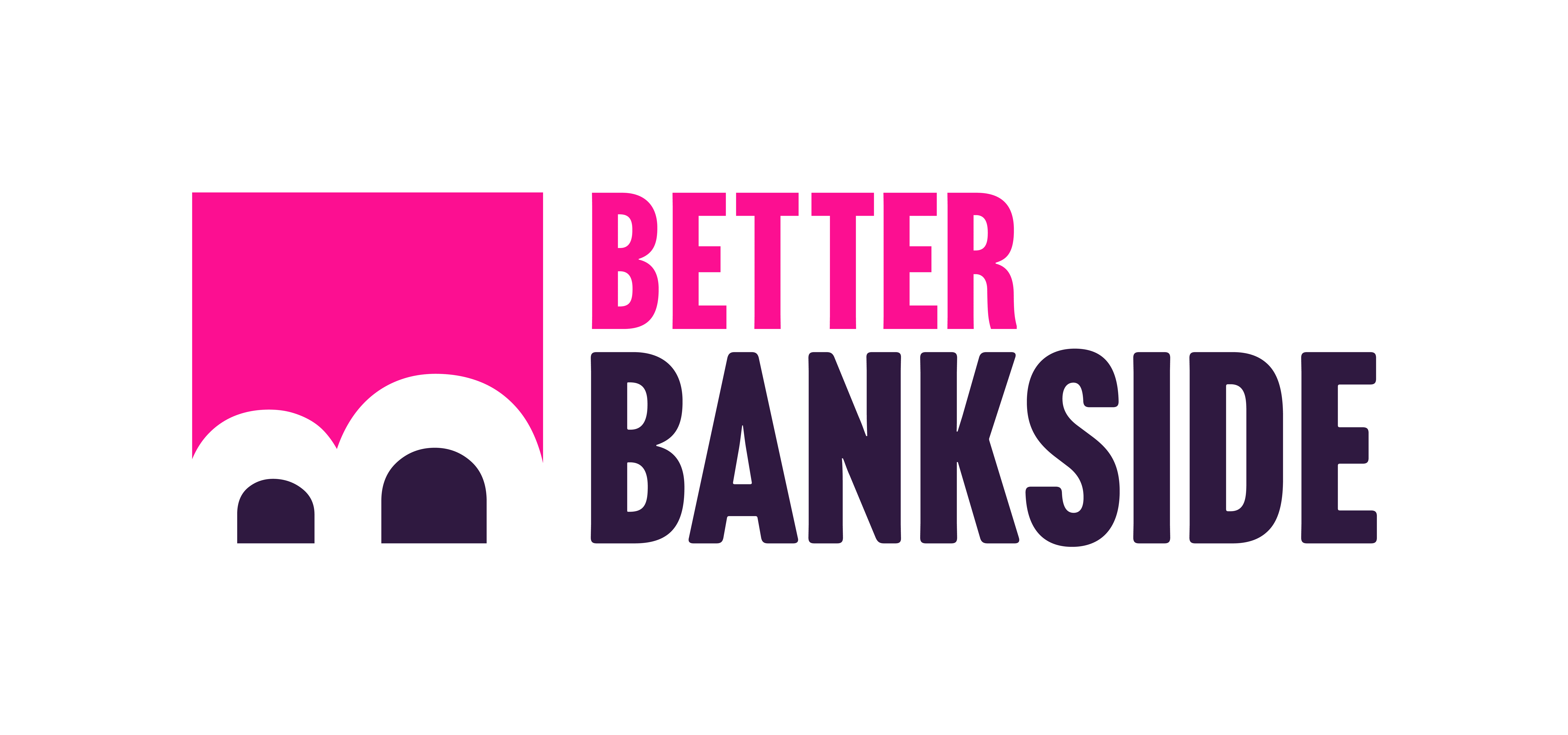 Marketing Manager
Better Bankside
Salary: £38,000 per annum
Location:

London

Closing: 12:00pm, 29th Sep 2021 BST
Role posted - 10:36pm, 15th Sep 2021 BST
Job Description
About Better Bankside
Vision Powered by the people of Bankside, Better Bankside will be an agent of change, leading innovative economic, environmental and social action to advance one of the world's great neighbourhoods, bringing benefits to business and Banksiders.
Mission We will improve everyone's experience of the neighbourhood by co-creating our programme with Banksiders, responding inventively to urban challenges, and celebrating the differences that define Bankside as London's Other Side.
Better Bankside was one of the first Business Improvement Districts (BID) in the UK, established in 2004. We are a partnership of local businesses, working closely with other community stakeholders to co-create a programme of projects and services that benefits the whole Bankside neighbourhood. Our core purpose is to promote local businesses and make a positive impact in our community.
As a BID, we are funded by a mandatory levy on businesses within a defined boundary. Our last ballot took place in November 2019, achieving overwhelming support from the business community, with 92% voting for another five years of Better Bankside.
Better Bankside is an organisation where you can make a real impact; and where you can expect to get involved in a wide-ranging programme of work. We are a small team of fifteen in the Bankside office, plus our wardens and street cleaning teams. The way that we work with our members through our governance structure provides an extended network of regular collaborators and contributors.
Job overview
Better Bankside is seeking a proactive, creative, independent thinker to lead a strategic place marketing programme, positioning Bankside as 'London's other side'. Working with the Director of Communications and Engagement, the Marketing Manager will evolve and deliver creative programming and campaigns that celebrate and develop Bankside's distinct character.
The Marketing Manager will work closely with colleagues across the organisation to amplify messaging of the organisation's vision and purpose and will be responsible for Better Bankside's Area Promotion and Venues Bankside programmes. Playing a key role in delivering corporate and consumer marketing, PR and events, conveying Better Bankside's diverse programme to business members and stakeholders. The role also involves promoting the area's attractions, event venues, festivals to a global audience and raising awareness of Bankside as a world class visitor destination.
The Marketing Manager will support the organisation's strategic priorities and will contribute to the delivery of action plans in the areas of economic growth, climate, and social capital.
Key tasks include:
- Lead and manage Area Promotion and Venues Bankside programme and budget including development and delivery of annual plan that aligns with the BB vision and strategy and delivers value to our members.
- Evolve and amplify the Bankside Story – a narrative that communicates the authenticity of the neighbourhood to a range of audiences and stakeholders, positioning Bankside as 'London's other side'.
- Work with Director of Communications and Engagement to develop a cultural programme for Bankside that celebrates the heritage and character of the neighbourhood.
- Explore opportunities to develop the programme of events, either directly coordinated or through partnerships.
- Content creation, audience growth and management of Better Bankside, Bankside London and Venues Bankside digital marketing channels including websites, e-newsletters, social media platforms.
- Lead on development and distribution of all marketing collateral.
- Identify and monitor trends within cities, culture and communities.
- Utilise and evaluate existing data (footfall, hotel occupancy, spend data)
- Promote the lobbying process on behalf of Better Bankside to ensure that the area's tourism and area interests are accounted for.
- Manage relationships with key stakeholders in the area including Tate Modern, Shakespeare's Globe and Borough Market.
-Work across theme groups to ensure all marketing collateral, digital outputs and environmental branding are developed in line with brand guidelines.
- Act as key liaison with Better Bankside's retained PR consultant to promote Bankside and Better Bankside in the media. Monitor and evaluate delivery of this.
Person specification
There is no preference for any particular background, but you need be able to demonstrate an impressive range of relevant experience in the following areas.
What we need:
- Five years experience in relevant field such as destination marketing.
- A creative thinker with demonstrable experience of bringing forward new ideas.
- Impeccable written and oral communication skills with the ability to adapt style for a range of publications and audiences.
- Project management, business planning and budget management skills.
- Proven record of implementing multi-channel marketing strategies.
- Being able to produce engaging digital and printed marketing collateral.
- A strong team player with experience of partnership working.
- Appreciation of the challenges and opportunities facing city districts.
- Knowledge of issues facing tourism sector stakeholders, local resident and business communities in relation to redevelopment, regeneration and fluctuating visitor numbers.
- Proactive and self-motivated, ability to prioritise own workload and to work to tight deadlines.
- Interest in Bankside as an area to live, work and visit.
- An understanding of Business Improvement Districts, local and central government and their structures and relationships.
Working arrangements
Better Bankside operates on a flexitime basis with mandatory core hours of 10am-4pm, Monday to Friday, with additional hours, evening and weekend work expected in accordance with the requirements of the post. Due to the nature of our work, a minimum of three days per week will be based in the office with up to two days working from home.
Throughout the pandemic, Government guidance has been adhered to with home working supported for those able to do so, and measures put in place to ensure the Better Bankside workplace is Covid secure.
Interviews (via Zoom)
W/C 4th October
Removing bias from the hiring process
Your application will be anonymously reviewed by our hiring team to ensure fairness
You'll need a CV/résumé, but it'll only be considered if you score well on the anonymous review
Applications closed Wed 29th Sep 2021
Removing bias from the hiring process
Your application will be anonymously reviewed by our hiring team to ensure fairness
You'll need a CV/résumé, but it'll only be considered if you score well on the anonymous review