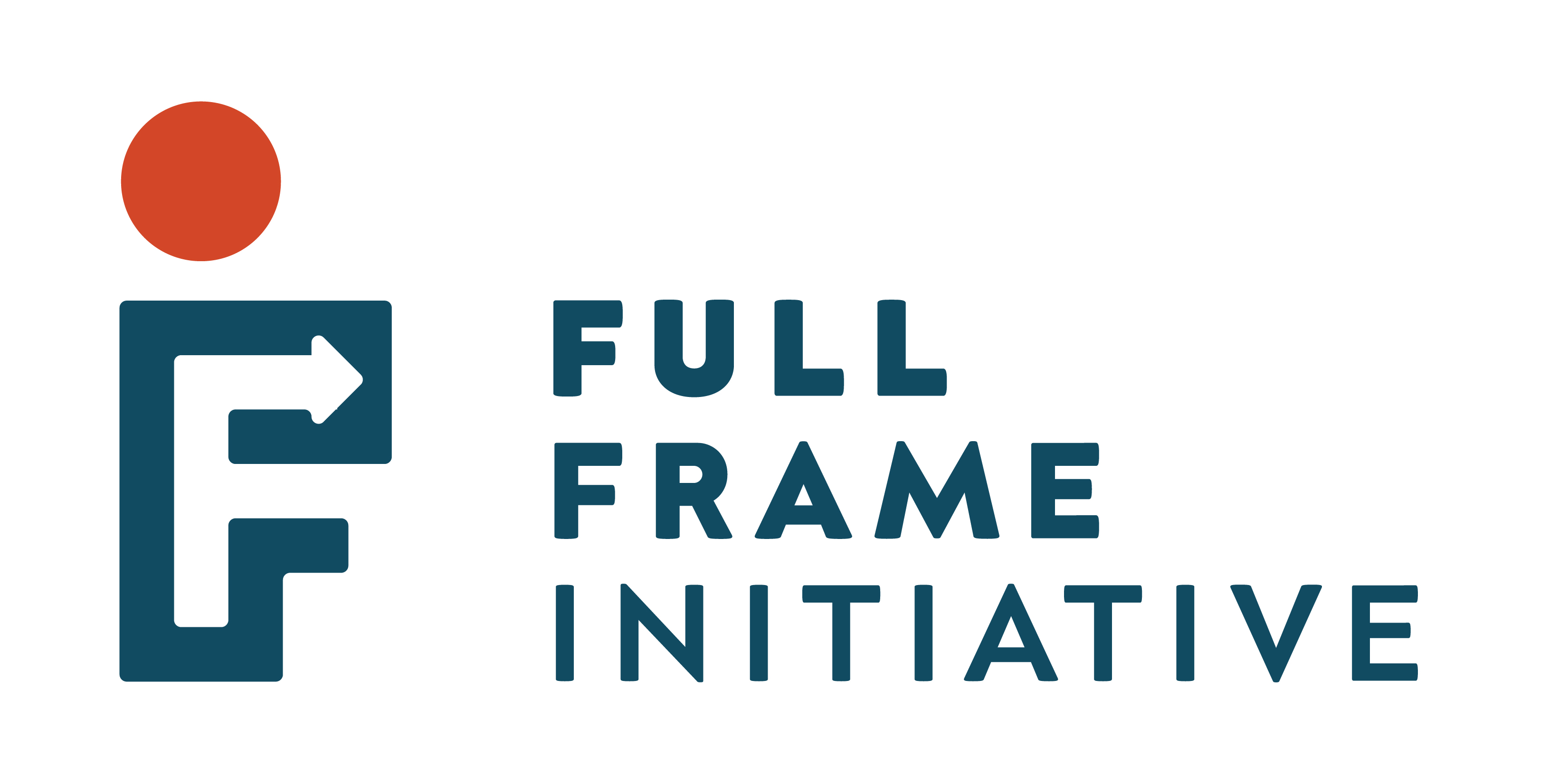 Special Assistant to the CEO (Remote)
Full Frame Initiative
Salary: $70,000 to $100,000
Location:

Remote

Closing: 5:00pm, 12th Nov 2021 EST
Role posted - 5:12pm, 29th Oct 2021 EDT
Job Description
 Special Assistant to the CEO                                                                                 Position Description
Organization Overview
The system is rigged and the solution isn't just to create more programs for people harmed by these unfair systems. The solution is to reimagine these systems to make our country fairer and more equitable for everyone—which means ensuring that the places where we work, live, play and pray tap into people's universal drive for wellbeing, instead of undermining wellbeing for some and enabling it for others. That's what we do. 
The Full Frame Initiative (FFI) is a social change nonprofit working toward a country where everyone has a fair shot at wellbeing—the needs and experiences essential for health and hope. We partner with a growing cohort of pioneering public systems, communities and nonprofits across the country to fundamentally transform the structures and beliefs that perpetuate poverty, violence and oppression. We are bold, mission-focused, creative and committed learners and are willing to use our passion, humor and hope to fuel change. Please visit our website to learn more.
Position Overview
As the Special Assistant to the CEO you will provide operational, administrative, and strategic support to the CEO, including managing the CEO's time and prioritization of their work.  You will exercise significant discretion in managing the CEO's schedule, travel, correspondence, and act as a gateway in raising issues needing the CEO's attention. In addition to supporting the CEO, you will also provide some administrative and strategic support to the Chief of National Engagement and Partnerships (CNEP), including scheduling assistance, preparing monthly reports, and data entry.  You will support the CEO's role in fund development, including maintenance of donor records (digital and physical), data entry, and assisting with development-related scheduling.  
You are fiercely committed to FFI's North Star, a country where everyone has a fair shot at wellbeing. As a first or significant contact with many partners, proximate leaders, community members, and donors, you will cultivate relationships and networks that will help in its realization. You will ensure that communications–-written, verbal, and electronic--are of the highest quality.  You are forward-thinking, flexible, and eager to learn. You are able to process a lot of information quickly, analyzing the day-to-day alongside the big picture. You are graceful in navigating different agencies, institutions, and power dynamics. In collaboration with all FFI staff, you will assist in spotting and rooting out white supremacist non-profit norms in our work. 
Position Details, Compensation and BenefitsClassification: Full-time, Exempt, 40+ hours per week,Location: Remote, United StatesPay: $70,000 to $100,000 annuallyTravel Requirement: No travel in 2021 due to COVID. Beyond that, travel could be up to 15%.Reports to: CEO
Supervises: No current direct report employees, but will help source and supervise contractors and interns. Works closely with leadership and managers throughout the organization.
Benefits 
Health Coverage: national medical coverage, 75% of total monthly premiums paid by FFI, national dental coverage, 50% of total monthly premium paid by FFI, and national vision coverage, 24% of total monthly premium paid by FFI, Health & Dependent Care FSA, and HRA

Annual Paid Time Off: 11 holidays, up to three days of service/civic engagement, up to 120 accrued vacation hours, and up to 96 hours sick/personal leave

Employer-paid life insurance, short-term disability and long-term disability 

403(b) retirement savings program

Annual stipend for professional development
Essential Duties and ResponsibilitiesIn your first months on the job you will develop an understanding of FFI's strategies, priorities, relationships, work styles, and the CEO's goals in order to, on an ongoing basis: 
Manage the Office of the CEO: 
Be a trusted partner to the CEO in handling all areas of work, including managing sensitive information with utmost discretion. 

Handle scheduling, administrative, operations and travel coordination tasks in the CEO's office, including interfacing with national partners, and supporting the CNEP.  

Manage incoming correspondence and the preparation of daily email digests to direct the CEO's attention and use discretion to escalate time-sensitive items immediately. 

Proactively inform and prepare the CEO for internal and external meetings and events, conducting necessary research, preparing materials, identifying and providing information on potential partners or donors at events. 

Learn and expertly navigate existing systems, spotting and elevating opportunities for improvement.

Use FFI's Salesforce CRM, recording all data relevant to meetings, partnership and other movement-building activities for the CEO and CNEP.

Maintain 360-degree view of organization, staff, projects, events, outreach, and engagement, ensuring the CEO remains up-to-date on relevant happenings and advising/prompting next steps. 

Develop presentations, and other collateral material given guidance from the CEO.

Skillfully navigate a variety of systems, organizations, relationships, and power dynamics, acting as a representative of FFI and the CEO. 
Special Projects Facilitation: 

Manage projects, including tracking project progress, anticipating hurdles and opportunities, and devising strategies to maintain momentum and ensure success. 

Coordinate strategic collaboration opportunities with FFI staff and external partners capitalizing on strengths and ensuring a diversity of thought. 

Development (fundraising) operations support:

In support of the CEO and Development Team, ensure that development operations are meticulously tracked (electronically and physically) and reported with highest regard for the sensitivity of donor records and information. 

Support the Development Team's planning, writing, and execution of donor communications, annual appeal, direct mailings, and logistics for events. 

Customize timely donation acknowledgements, pledge reminders, and other outreach.  

Prioritize ongoing learning and personal development. 

Other responsibilities as necessary to support a growing organization.
Required Qualifications: 
Passion for FFI's mission, including social justice and social change to upend inequities.

Able to process great deals of information from multiple sources simultaneously. 

Meticulous, strategic, flexible, and eager to learn. Excellent time and project management with the ability to quickly shift priorities, communicate effectively, and respond to unexpected, urgent needs, while maintaining momentum on long-term projects, goals, and strategies. 

Skilled investigator, fact finder, and network analyzer, able to distill important information quickly, efficiently, and to the right people, with a knack for building connections among the necessary individuals, organizations, and systems. 

Expert, or the ability to quickly become an expert in Google Apps, Salesforce, project management software, and other technology/software as needed. 

Comfortable navigating relationships and processes within a variety of agencies, institutions, and systems. 

Persuasive communicator, compelling writer with strong proofreading skills, sound editorial and ethical judgment.

Comfortable holding tight to confidential information while working alongside those who may not have all of the information you have. 

Ability to interpret relevant data, measure outcomes, spot errors, root out themes, and develop actionable recommendations.

Foundational knowledge of the history and realities of systemic racism, intersectionality and oppression in the United States, with fluency in the precepts of diversity, equity and inclusion. 

Demonstrated ability to apply DEI-related skills in real-world situations while continuing to learn and grow personally and alongside FFI staff.  
Preference will be given to candidates who have:
Prior experience organizing, supporting and managing executive offices. 

Experience with non-profit organizations, Boards of Directors, and philanthropy, as well as experience critically analyzing and challenging the harms often caused by non-profit and philanthropic engagement in communities.
FFI is an Equal Opportunity Employer. We are committed to diversity and value a variety of experiences. People from historically marginalized and oppressed communities or identities are strongly encouraged to apply. Reasonable accommodations will be made to enable individuals with disabilities to perform the essential functions of this position.
How to ApplyFFI is interested in building a high-performing diverse team. In order to do that we approach hiring a little differently. Rather than analyzing resumes in an attempt to determine potential for success, instead we have built a recruitment process that actively removes unconscious bias. So instead of drafting yet another cover letter, we ask you to begin your application by responding to the question prompts in this application. 
Application Tips 
If you are in need of any accommodations during the application or recruitment process please let us know by contacting our Senior Manager of Talent, Samantha Moelter, samantha@fullframeinitiative.org. 

Please note that your responses to the short question prompts are reviewed individually. In order to allow a more thorough analysis by our hiring team, please do not reference an earlier response when answering a later question as they will not be reviewed in conjunction.  

Please do not include linked resources such as websites, social media or publications, as they will not be reviewed by the hiring team. 

While resumes are requested at the time of application, they will not be reviewed by the hiring team until candidates are invited to the interview phase of the process, so you will not want to reference your resume in your responses.  
Deadline to apply is Friday, November 12, 2021 by 5:00pm ET
Removing bias from the hiring process
Your application will be anonymously reviewed by our hiring team to ensure fairness
You'll need a CV/résumé, but it'll only be considered if you score well on the anonymous review
Applications closed Fri 12th Nov 2021
Removing bias from the hiring process
Your application will be anonymously reviewed by our hiring team to ensure fairness
You'll need a CV/résumé, but it'll only be considered if you score well on the anonymous review