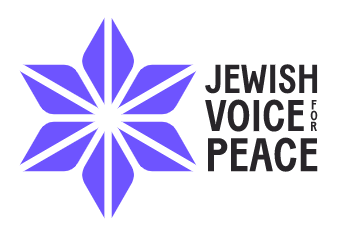 Senior Fundraising Campaigns Coordinator
Jewish Voice for Peace
Closing: 11:59pm, 16th Apr 2023 EDT
Job Description
Reports to: Development Director
About us:
JVP (our 501c3) and JVP Action (our 501c4) are building a multiracial, intergenerational movement of Jews and allies working towards justice and equality in Israel/Palestine by transforming U.S. policy. We draw strength from over half a million supporters, 70 chapters, and decades of organizing for freedom and dignity in Israel/Palestine and the US. We're mapping out a path for Palestinian rights to become a core part of the progressive agenda, we're fighting for freedom for all people, and we're writing a new chapter of Jewish life. 
About the role:
The Senior Fundraising Campaigns Coordinator will coordinate JVP's annual fundraising campaigns and membership drives — including leading JVP's innovative, grassroots fundraiser team. The individual in this role must be able to effectively manage timelines, provide fundraising solicitation skill-building support for volunteer fundraisers and JVP chapters, and collaborate across the organization. This position will also contribute to the overall visioning of the JVP family of organizations' fundraising strategy and will have opportunities to innovate to grow the movement at large. The Senior Fundraising Campaigns Coordinator will report directly to the Director of Development.
About you:
The ideal candidate will possess strong project management skills and will be someone who understands how to activate and engage supporters across multiple platforms — direct mail, face-to-face solicitation, email, events, and peer-to-peer. Candidates should possess a depth of knowledge and experience in fundraising and organizing grounded in grassroots, social justice movements. 
Duties & responsibilities:
Project manages annual fundraising campaigns timeline, including leading campaign fundraising team meetings and liaising with vendors.

Recruits, trains, and manages volunteer and staff/board grassroots fundraising teams for annual and other peer-to-peer campaigns/drives. 

Provides analysis, makes recommendations, and supports evaluations for annual fundraising campaigns and membership drives. 

Develops fundraising training materials, recruitment, and training for peer-to-peer fundraising.

Works closely with other fundraising team members on ways to grow general donor and member acquisition, retention, and reactivation.

Member of staff grassroots fundraising team. 

Leads in required monthly staff phone banks (1 hour/month), annual fundraising campaign solicitations (twice a year), staff meetings/retreats, and team meetings. 

Role requires staff to be on a computer for extended periods of time.

Occasional travel and work on nights/weekends. 
Position is fully remote and typical work hours are 9:30am - 5:30pm local time, though this is a flexible work environment. JVP is a union workplace, and this role is part of our staff bargaining unit. This is a non-exempt, salaried, full-time position.
Desired qualifications:
Project management:
Demonstrated ability to successfully see projects and campaigns with many moving pieces through from start to finish.

Experience project managing fundraising campaigns and/or liaising with direct mail vendors is an added bonus, but not necessary.
Volunteer recruitment and training facilitation:
Is interested in recruiting and training volunteer fundraisers.

Comfortable presenting to groups of people.

Exhibits professionalism, integrity, patience, and a sense of humor.
Relational Approach:
Values building relationships across staff, members, and board members.

Enthusiastic about supporting and encouraging people with a span of comfort levels and experiences with fundraising. 
Ability to work independently:
Able to multitask, meet deadlines, set priorities, and problem-solve in a fast-moving, remote work environment.

Self-motivated, requiring minimal direction to accomplish high-level work. 
Alignment with JVP:
demonstrates a commitment to JVP's mission, values, guiding principles, and methods.

Is committed to racial justice transformation processes, culture shift work within JVP, and to deepen accountability to Palestinians.

Understands grassroots fundraising as a core piece of how we connect people to JVP's wider work.
Excellent Communication skills:
Can clearly and persuasively communicate to a variety of audiences verbally and in writing.
Please note: As part of JVP's commitment to equity and transparency, we have a no negotiation policy. Salary negotiations can introduce bias and perpetuate wage inequality.
Our Job Application Process: 
We aim to be transparent and efficient in our hiring process. Each question you will be asked throughout our hiring process ties directly back to one of the skills and experiences listed above. In each stage, you will be asked to provide examples of these skills and experiences or how you would draw on your experience to handle a scenario commonly found at JVP. Our typical hiring process includes: 
Job application: You will not be asked to submit a cover letter. Instead, the application consists of several questions related to the role you are applying for. Your answers will be assessed anonymously by the hiring committee, based on the skills outlined above. You may be required to upload a CV or resume. The hiring committee will not look at your CV/resume or any identifying information until you have been invited to a first round interview, and will make those initial decisions based on your answers to the initial set of questions.

25 min video interview

Written work assessment, responding to a scenario commonly found on the job.

50 min video interview

Reference check
Depending on logistics and scheduling, our hiring process generally takes about 4-5 weeks from the job closing to a job offer. We let candidates know after each step in the process, once we've made a decision, whether they are moving forward to the next stage or not, so candidates know the status of their application. 
JVP values diversity and inclusion and the benefits this brings. We aim to appoint the most suitable candidates at all times and welcome applications from people from all different backgrounds. People of color, Sephardi and/or Mizrahi applicants, people with disabilities, and transgender or gender non-conforming applicants strongly encouraged to apply.
Jewish Voice for Peace opposes anti-Jewish, anti-Muslim, and anti-Arab bigotry and oppression. JVP does not discriminate on the basis of race, color, age, ethnicity, religion, national origin, pregnancy, sexual orientation, gender identity, sex, marital status, disability, or status as a U.S. veteran.
Removing bias from the hiring process
Applications closed Mon 17th Apr 2023
Removing bias from the hiring process
Your application will be anonymously reviewed by our hiring team to ensure fairness
You'll need a CV/résumé, but it'll only be considered if you score well on the anonymous review
Applications closed Mon 17th Apr 2023