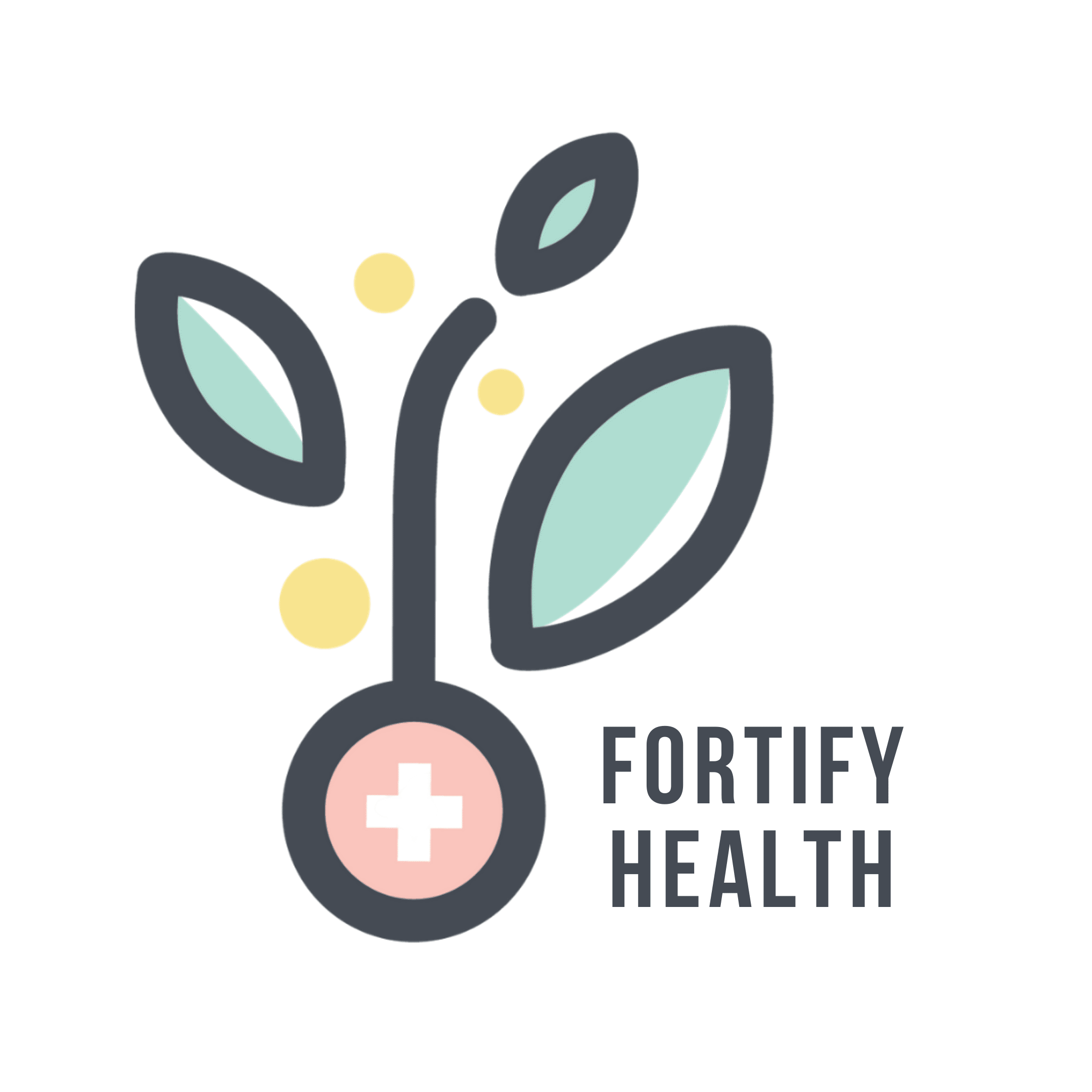 Director of Research, Monitoring and Evaluation
Fortify Health
Location
Pune, Bhopal, Mumbai or Indore
Salary
Starting at INR 3,000,000 per annum
Team
Monitoring and Evaluation
Closing: 11:59pm, 15th Jun 2022 IST
Job Description
About Fortify Health
Fortify Health is a GiveWell-funded NGO with a team of dedicated entrepreneurs working to improve nutritional iron status and reduce iron deficiency anaemia at population scale in Maharashtra, Madhya Pradesh and West Bengal, India. We aim to expand in other states in India in the next three years. We improve nutritional iron status through fortification, a recognised, effective public health intervention that involves the addition of essential micronutrients to staple foods. 
At Fortify Health, we support millers who are willing to adopt fortification by proactively removing industry barriers, and we work with state governments to adopt and expand fortification in social safety net programs (with a focus on the Public Distribution System). Complementing our entrepreneurial model, we provide nutrition training, career development opportunities and a wide range of resources to guide the team.
About you and the role
The Director of Research, Monitoring and Evaluation will be responsible for: 
leading, implementing and innovating on Fortify Health's research work, internally and/or with academic partners, to ensure we conduct research to understand cost effectiveness of our open market and government work, based on a solid theory of change

ensuring we critically look at the evidence on large scale fortification to understand and update our cost effectiveness model, communicate about it to the Fortify Health team and external stakeholders

leading, implementing and innovating on Fortify Health's internal monitoring data collection, with support from academic partners, where needed, in ensuring we collect the correct measures to collect relevant data as per our theory of change in a way that is useful for regular decision making as well as to understand our model better
The Director will lead and grow Fortify Health's research and quality assurance teams to achieve the organisational goals of research, internal monitoring, quality assurance in mills, and evaluation partnerships. Their focus areas will be building an internal monitoring system and team, who use digital data collection (Survey CTO, ODK etc), where needed, as well as to lead our research portfolio and collaborate with external stakeholders, academic partners, advisors, funders.
The Director of Research, Monitoring and Evaluation will ideally have experience of working in a field research organisation (like J-PAL or IDinsight) or in a senior role in the research and M&E team of an implementing organisation that operates at scale. They should have experience of communicating about evidence and research to senior bureaucrats at state and national level, ability to build strong connections, partnerships with universities, professors, research organisations in India or other countries in the Global South. They will have the exciting opportunity to bring their own unique experience into this role and have a significant impact on Fortify Health's growth. The Director of Research, Monitoring and Evaluation will have the unique opportunity to set up and shape an organisation which can have impact at scale. They will report to Fortify Health's CEO.
Job responsibilities
Conducting research studies to answer open questions about our theory of change

Ensure our theory of change of open market, government and organisation is up to date and the gaps in our path to cost effectiveness is clear

Identify research questions that need to be answered, using a combination of internal monitoring data and separate studies, which can be conducted internally or in collaboration with academic partners

Build study designs and ensure their execution

Mentoring research and quality assurance teams conducting the research, balancing between highest possible standards of measurement and rigour and what is feasible in our context

Collaborate with funders, academic advisors,  team at Fortify Health, to get their feedback 

Communicate clearly about our research proposals and results with external stakeholders as well as internal stakeholders underlining what we learnt from our studies and how can we improve

Liaison with academic partners, individuals, professors, research think tanks, universities who can support Fortify Health in building a solid research pipeline to help us understand questions we have about the cost effectiveness of our work at scale

Scaling up our Internal Monitoring Data Collection and Analysis, tied to fast decision-making using the data

Digitise all the tools we use to collect data from field, keeping in mind user friendliness of collection  and analysis, data privacy and use of data

Ensure that the M&E team shares actionable insights on progress of our work with the relevant teams as per SOPs

Ensure our tools (paper and digital) are collecting the correct measures and our team is adequately trained to collect rigorous data

Ensure mechanisms  to improve quality of data, including instituting feedback mechanisms

Identify data gaps in our internal monitoring systems and innovate in providing solution

Set up a data analysis system (Stata/Python) using all collected data that can be analyzed regularly

Ensure M&E team communicates to other Fortify Health teams about data collected.

Ensure M&E and other teams in Fortify Health understand the purpose of our data collection and how it is tied to organisational goals 

Ensure that Fortify Health's internal monitoring system is innovating and is sustainable at scale so we can track our progress towards reducing iron deficiency anaemia at scale

Leading and Managing our M&E and quality assurance teams

Lead the M&E and quality assurance team at Fortify health to ensure we have the best possible team with the most effective support they need to achieve our M&E targets 

Line manage all M&E Managers and some Sr Officers

Work with other Directors and CEO to develop strategies for the organisation deepening and expanding research and M&E work and ensure that the research and M&E strategy fits with the larger organisational goals

Develop feasible yearly and quarterly targets for the M&E team as per organisational goals. Communicate goals to the team and brainstorm on challenges they may face in achieving the goals

Assign roles and responsibilities based on skills, interests and hold yourself and team accountable to meet those goals

Ensure performance evaluation and management of the M&E and quality assurance team members

Mentor and build knowledge base and motivation of the M&E and quality assurance teams

Lead hiring, onboarding and learning and development of the M&E and quality assurance teams

Ensure regular communication with the team and support them in building coordination across teams at Fortify Health

Ensure all Fortify Health team members understand the Research and M&E team's goals and work so they can effectively support Research and M&E in reaching their goals

Building Fortify Health's Research and M&E Strategy

Develop and regularly update Fortify health's theory of change and logframes in a way that helps us identify gaps in our model

Ensure you are up to date with global evidence on reducing anaemia, large scale fortification and challenges in delivering impact at scale

Improve our cost effectiveness model to ensure it reflects the latest global evidence as well as context in which we work

Use data and evidence to update/sharpen strategy based on clear, testable criteria

Identify advisors and work with them to help us critically analyse our research and M&E strategy and refine it

Communicate effectively within the Fortify Health team (including M&E team) and with stakeholders about our research and M&E strategy

Work with the Directors of Fortify Health to ensure our M&E and research work is amplifying impact of our open market and government strategy 

Identify risks of our strategy and find innovative ways to manage it and include it in implementing our strategy

Funder and finance support

Update funder narrative reports with developments in M&E and quality assurance teams, with a special focus on data

Participate in funder calls to discuss progress of the M&E and quality assurance teams or to make pitches of M&E work to potential funders

Support operations team in ensuring expenses of the M&E team are logged and anticipate upcoming activities to estimate yearly cash flows for the M&E team


Building visibility of research and M&E work

Present Fortify Health's work on research and M&E across various international, national and state level forums/webinars

Identify coalitions/stakeholders that Fortify Health should be a part of, to build buy in of evidence for large-scale food fortification in India
Requirements
Masters or more advanced degree in economics, nutrition, public health from a reputed university in India or abroad

At least a total of 5 years experience working with research organisations in a large-scale research project with focus on primary data collection and/or increasingly senior roles building M&E systems and research agenda for multinational NGOs (preferably, but not restricted to, nutrition, health, WASH) 

Experience in leading conversations with universities, academic partners in designing research studies.

Ability to take a one-line problem statement in research and come up with a proposed work structure to achieve the aim in a structured way

Experience of designing data collection at scale

Strong quantitative skills, including knowledge about Stata/Python (at least intermediate)

Knowledge about methods in impact evaluation like RCT, difference-in difference etc.

Excellent problem-solving skills and attention to detail

Strong communication skills (written and verbal), with strong ability to empathise with others

Fluent in written and spoken English and Hindi (written and verbal)

Strong ability to mentor others and gauge the mentoring needs of fellow team members skills

Passionate about contributing to Fortify Health's mission and impact; driven to improve nutrition at population scale through Fortify Health's system-building

Highly organised, proactive, self-managing and conscientious

Systems mindset 

Quick learner: able to quickly and effectively seek, absorb and process information for decision-making

Ability to manage pressure and stay calm

Flexible, enjoy a high task-volume (i.e. ability to manage a variety of tasks on your plate which require you to frequently switch context). Good at prioritising and managing time

Willing to travel ~30% of their time

Team player with strong organisational fit

Right to work in India
Desirable attributes
Experience managing teams remotely

Experience of setting up digital data collection at scale, in a research project or an implementation project

Demonstrated ability to communicate and lead conversations with senior bureaucrats at the state level in at least one state for 1-2 years and funders.

Experience working in India or with teams based in India

Knowledge of ODK, Survey CTO etc.

Terms of employment
Contract for two years, renewal by mutual agreement
Salary and benefits
3,000,000 per annum (before taxes)
Next Steps
You can start the application process by clicking on the yellow button on the top right of this page. The application process will have the following steps:
a) You will answer some questions (estimated time 4-5 hrs). Your responses will go through our de-biased sift process: all answers will be anonymised, randomised and then scored by members of our team.
b) If shortlisted, we will invite you to complete an assessment which includes data analysis and building a research framework in a slide deck (estimated time 8-10 hours). Based on the quality of work submitted, there will be two rounds of interviews.
c) In the first interview you will be requested to present your submitted deck followed by Q&A (estimated time: 1 hour).
d) In the second interview, there will be Q&A for one hour.
e) There will be a third round where you may be requested to spend a half a day (remotely or in-person) with team members you will closely work with. You will be reimbursed for any travel that you undertake.
Expected duration of this application process: 5-8 weeks
We are an equal opportunities employer
We are committed to a policy of Equal Employment Opportunity and are determined to ensure that no applicant or employee receives less favourable treatment on the grounds of gender, age, disability, caste, religion, belief, sexual orientation, marital status, or race, or is disadvantaged by conditions or requirements which cannot be shown to be justifiable.
Removing bias from the hiring process
Applications closed Wed 15th Jun 2022
Removing bias from the hiring process
Your application will be anonymously reviewed by our hiring team to ensure fairness
You'll need a CV/résumé, but it'll only be considered if you score well on the anonymous review
Applications closed Wed 15th Jun 2022