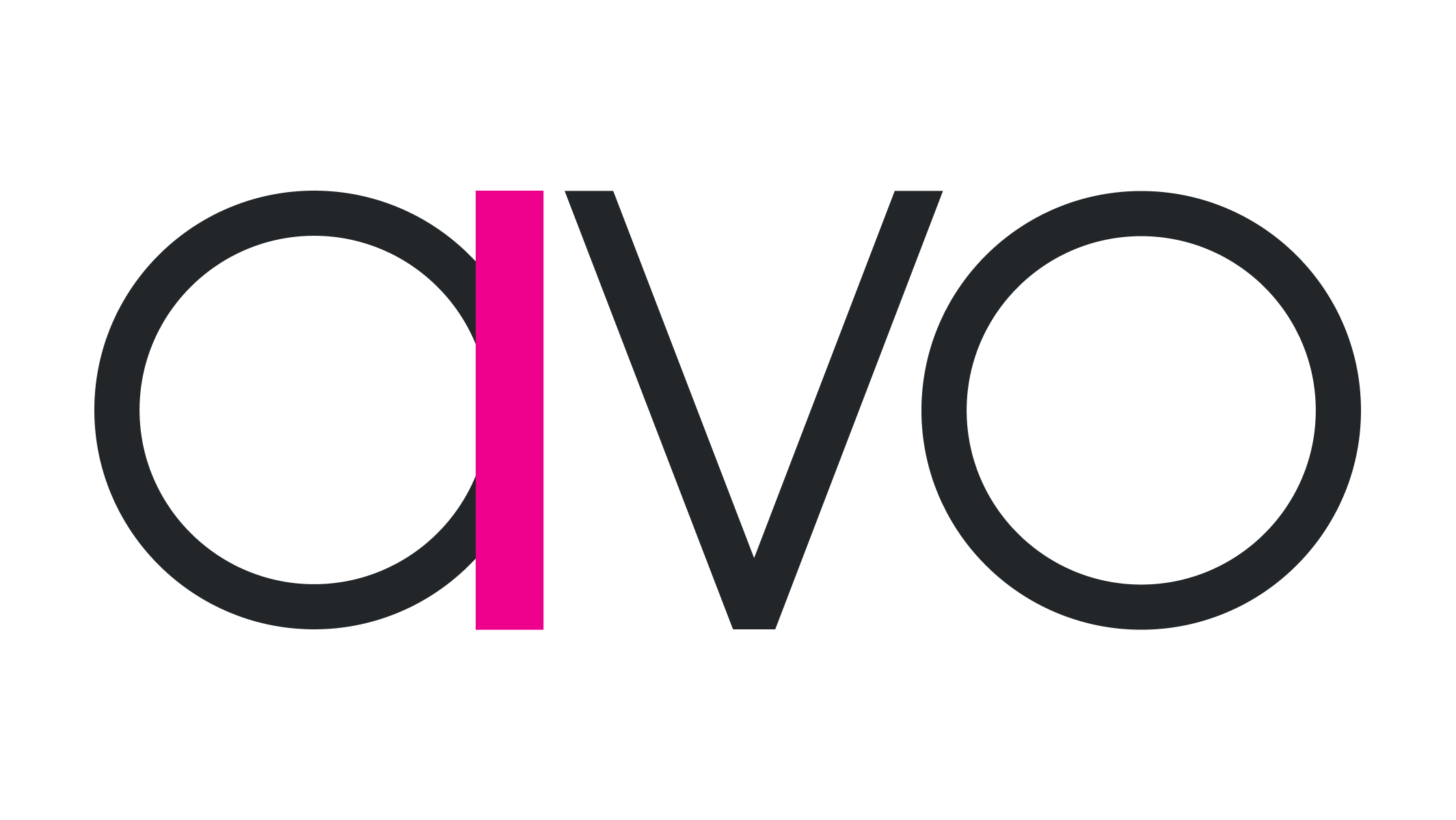 Customer Success Manager
Avo
Employment Type
Full time
Location
Remote · Reykjavik, Iceland
Onsite or remote. Current team distributed between GMT-8 and GMT+3
Closing: 12:00pm, 7th Sep 2023 PDT
Job Description
Avo fixes data quality in product analytics, helping teams like Ikea, Boozt.com, Wolt, Fender, Sixt and Affirm to plan, implement and monitor analytics, so they don't fly blind and fail to build great user experiences. 
We are looking for a Customer Success Manager to help our customers be even more successful!
We understand there's a lot to focus on, so if you're excited about this opportunity but not sure that you hit all the below points, we'd still love for you to apply!
What is Avo?
Today's successful businesses have the best user experience, and rely on analytics every day for product and go-to-market strategy. While there are plenty of product analytics solutions out there, a problem rarely talked about is that managing analytics releases is a complete and utter pain. Product data is uniquely complex because it's ever-changing, to keep up with ever-changing products. Teams either have terrible data, or immense overhead in planning, implementing and verifying analytics releases with every product update. And even when teams throw days into that overhead, they still release bad event tracking, with inconsistent and duplicate events, discrepancies between platforms, missing properties, inconsistent property types etc. All of this causes data people to hate their jobs and it causes companies to mistrust their data, or worse, make wrong decisions.
Avo is the leading data governance platform for event based analytics. Avo brings data people together with product managers and product engineers, so teams collaborate to ship faster without compromising data quality. Read what our customers say.
We are a team of product builders and data experts, experienced with building successful consumer products and shaping high performing data cultures. We have built thriving data cultures and solved data quality at scale before at QuizUp (100m users, backed by Sequoia and Tencent). We have now built Avo to solve that for the rest of the world.
We are supported by world class investors that we admire, including Y Combinator, GGV and Heavybit. Avo is used by leading product organizations—such as Wolt, Delivery Hero, Doodle, Culture Amp and Fender—and integrates with today's best data tools—such as Mixpanel, Amplitude, Rudderstack and Segment. 
What will I be doing:
Make customers (more) successful

Your primary objective is to help our customers be (more) successful. You'll be our customers' biggest advocate at Avo. If something is broken or not working as expected you'll surface internally how that's impacting the customer experience and retention. You'll develop and ensure success of strategies for how new customers roll out Avo and how existing customers expand Avo into other parts of their org. 

Be a knowledgeable consultant

You'll proactively consult customers on Avo and good data culture. You'll maintain a deep understanding of the product and ensure customers are aware of relevant features, use cases and adoption opportunities. You'll advise customers on strategic and practical levels for building better data cultures. You'll regularly kick the tires of the adjacent data landscape to understand the intricacies and be able to aptly advise on how things work with Avo. This might mean you'll set up a dbt transformation, implement a new analytics SDK in code, or dive into technical docs for a new data tool.

Take care of the "Hand-Raisers"

You'll play a vital role as the dedicated point person for those who eagerly reach out. Whether they're looking for demos, pricing details, or answers from our legal team, you'll be their go-to guide in making their journey smooth and hassle free. Your goal is to turn their curiosity into confidence by providing clear and friendly assistance every step of the way.

Spot and nurture growth opportunities

You will work on identifying our customers' growth opportunities, spanning free to paid conversions and expanding paid accounts. You'll identify customers' growth opportunities using qualitative and quantitative data. You'll be in active dialogue with customers, and you'll work with our data and product teams to leverage data to identify indicators of a change in volume, velocity or feature breadth adoption. You will also work with marketing and product to automate outreach campaigns and provide good feedback on product education content for the target buyer persona.

Build and manage relationships and navigate change management

You will get the opportunity to work with some of the most inspiring data and product leaders in the industry, because Avo's customers are front runners in building data cultures. You will develop long-term customer relationships that inspire people to continue to work with Avo, even through their change of roles or employers. You'll navigate change management such as finding a new Avo champion when our existing one moves on to a new job. For key accounts you'll manage regular check-ins and quarterly and annual strategic business reviews for alignment of objectives and outcomes and to facilitate successful renewals. 

Work Quickly and Cross-Functionally

In our fast-moving startup, you'll team up with product, data, and marketing to understand why customers buy, spot trends in our Ideal Customer Profile (ICP), Product Qualified Accounts (PQA), and Product Qualified Leads (PQL), and figure out what might hold people back. Your insights will shape our strategy, making sure we connect with the right folks and keep growing.

Build the foundation

While the whole team engages in our customers' success, you will have outsized ownership and impact. In the beginning you will be the only full-time team member dedicated to Customer Success. This is an opportunity to shape and spearhead how that looks at Avo and grow with the role. You'll work closely with the Founders and the entire team to make strategic decisions that lay the foundations for our customers' success. 


What skills and traits do I need? 📚
Proactive and independent, yet very collaborative

As a small startup it's important to not wait until someone asks you to do stuff. We want you to dive in, understand our mission, problems, identify opportunities – while collaborating closely and communicating clearly with the team. 

Entrepreneurial

We have loads of things we haven't figured out yet so you'd want to feel comfortable handling things without a playbook.

Clear and creative communicator

You'll need to be able to convey key ideas in both written and spoken language in a way that is easily understood and engaging, whether it's about product offerings, competitors or managing legal redlines.

Empathetic and active listening is key to being able to proactively identify needs, goals and underlying concerns of the customer. 

Perseverance

You need to be comfortable with proactively reminding customers and prospective users of Avo's value. Just think of it as consistently nudging a friend to join in on the fun they're missing out on!

Analytical

You should feel comfortable digging into patterns and signals that help you obsess over why and why not people are willing to buy. 

Domain expertise or a strong appetite to dive in and learn fast

Technically proficient

Comfortable learning new technologies to be able to believably consult our customers, who are technical and incredibly smart.
What do I get? 😍
Structured compensation: We don't believe your compensation should be based on your ability to negotiate, when that's not at all what everyone specializes in. So we make sure salaries are benchmarked and normalized based on your role, level, and location

Equity: It's important to us that all Avo team members can feel invested in the company's success, so everyone has equity

Paid time off: We want you to take at least 24 days off per year

Private medical insurance where your government doesn't handle that for you. Including dental and vision

401k contributions, matching 4%

Budget for home office or co-working space

Top-of-the-line equipment: Budget for choosing the equipment that makes you productive

Wellness benefits: including grants for gym memberships, meditation resources, and professional mental health support
What is it like to work at Avo?
Below are some of the things that shape our culture: 
We embrace Core Virtues as a team. Our virtues guide our culture and day-to-day work. If you like these, you may enjoy working with us. (And if you don't like them, please tell us what we're missing in our thinking!)

World-class team: Join a high-performing, fast-moving, international startup backed by world-class investors, including Y Combinator, GGV and Heavybit

Respectful & diverse culture: A company culture with mutual respect, passion for transparency and inclusion, all hands on deck, and a sense of shared responsibility

Work from anywhere: Avo is remote-first and async-first and has been since we finished Y Combinator in 2019. You can be based anywhere in the US, Iceland or Europe, or even in all those places. We maintain availability for synchronous comms and fast decision-making from 3-5pm GMT. We strive for clear written communication that drives fast resolution

Respect for focus time: We have meeting free days, are async first, and communicate accordingly

Regular team offsites: We all meet somewhere in the world regularly—with carbon offsetting for work travel with Project Wren

Opportunity to learn and grow: We are a team that cares about continuous improvement for ourselves and our company, and love helping each other learn and grow

Early at a growing team building something new: We are a small team that work tightly together. Joining our journey early, you'll have an opportunity to be hands-on and shape not just our business, but the company and culture: who we work with, and how we work together.

What is the interview and hiring process like? 
Not sure you meet 100% of our qualifications? Have an untraditional background? Apply anyway! There are many roads leading up to being a customer success manager. Our team is already a mix of self-taught and formally educated people. Don't self-select out!
You'll answer questions that relate to this role in a written form. After the application deadline, all answers will be anonymized, randomized and then reviewed by a panel of reviewers. In order to prevent bias we will not look at your CV until your answers have been anonymously reviewed and the shortlist has been drafted. Read about our commitment to hire talent of diverse backgrounds.
If you are shortlisted, we'll invite you to the next step, which will include projects and interviews. Also, we love receiving and giving feedback, so you'll be able to see how well you performed at each stage of the application process.
Expected duration of this application process is 6-8 weeks. (But hopefully faster 👀)
Avo pledges to be an organization that reflects the globally diverse audience that our product serves. We believe that in addition to hiring the best talent, a diversity of perspectives, ideas, and cultures leads to the creation of better products and services. We are committed to equal employment opportunity regardless of race, color, ancestry, religion, sex, national origin, sexual orientation, age, citizenship, marital status, disability, or gender identity
Removing bias from the hiring process
Applications closed Thu 7th Sep 2023
Removing bias from the hiring process
Your application will be anonymously reviewed by our hiring team to ensure fairness
You'll need a CV/résumé, but it'll only be considered if you score well on the anonymous review
Applications closed Thu 7th Sep 2023