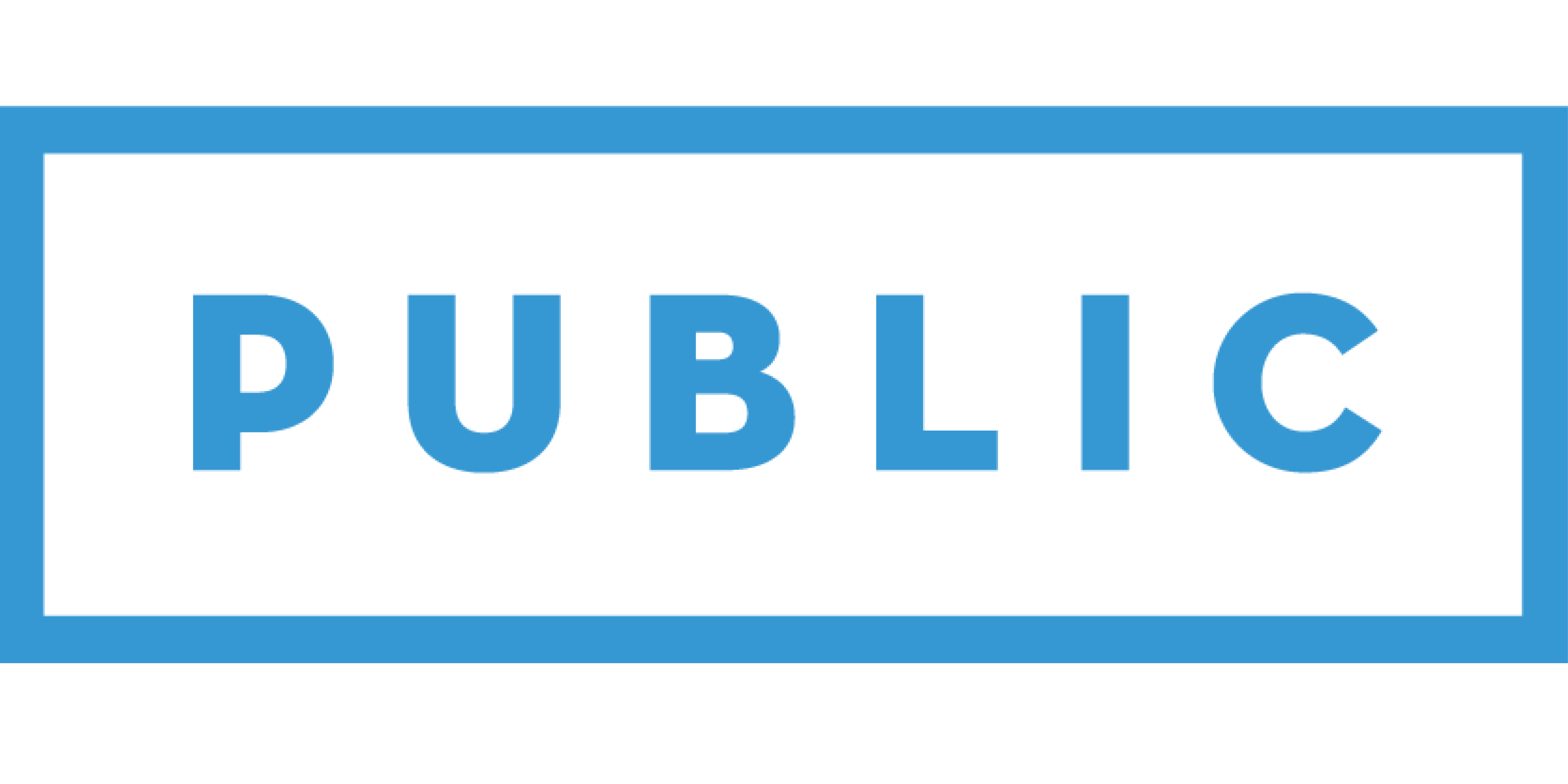 Digital Content Intern
Public Group International Ltd
Salary: c£20,000
Location: London
Closing: 11:59pm, 9th Jun 2019 BST
Role posted - 6:27pm, 27th May 2019 BST
Job Description
Background
PUBLIC helps technology startups transform public services. We provide insight, support, networks and capital to entrepreneurs with the latest and most innovative ideas, helping them improve the lives of citizens through enhancing the services that the government provides.
Led by ex-deputy head of the No.10 policy unit, Daniel Korski, and venture investor, Alexander de Carvalho, PUBLIC now operates a series of key programmes and events across the European 'GovTech' ecosystem, including:
The GovTech Summit - Europe's leading GovTech conference bringing together startups, investors and public servants, this year taking place in Paris on 14th November.

GovStart - the world's largest GovTech accelerator programme supporting startups in the UK, France & Germany to transform public services.

PUBLIC Insights - PUBLIC's in-house research and think-tank group, providing trailblazing reports into the use of technology in key government verticals.
PUBLIC Hall - the first GovTech co-working space to be opened in Westminster, bringing together a tailored community of public servants, startups and partners to create the public services of the future.
PUBLIC holds a respected and ever-growing stature within government, the tech and investment sectors - aided, in no small part, by our marketing and branding. Our newsletter, blog and social media channels are followed by senior figures within the public sector and beyond. As Digital Content Intern, you will play a key role in executing and developing PUBLIC's marketing strategy across PUBLIC's different programmes as well as for the company more widely.
The role
The Digital Content Intern will manage PUBLIC's marketing and social media channels, promoting PUBLIC's ongoing projects and researching new and creative ways for PUBLIC to engage with our key audiences - the public sector, investment & technology industries, and tech startups.
The Digital Content Intern will Report to the Press & Marketing Manager. The core responsibilities of the Digital Content Role fall into four main categories:
Newsletter & Email Community Management - 25%
Managing the PUBLIC Newsletter and further email engagements and campaigns with PUBLIC's community.
Creating and publishing PUBLIC's weekly newsletter, read by public sector leaders and startup founders across Europe.

Planning and executing email marketing campaigns to engage PUBLIC's community in upcoming events & programmes.

Conducting regular analysis of readership to drive better and more targeted engagement.
Social Media Management - 30%
Maintaining and further developing PUBLIC's social media presence on twitter & LinkedIn.
Day-to-day management of PUBLIC's core twitter & LinkedIn channels - including @SommetGovTech.

Planning and executing social media campaigns for the launch of key new programmes & events.

Regular social media analytics and strategy for increasing engagement with PUBLIC's brand.
Blog & Website Management - 25%
Using PUBLIC's content management system (CMS) to maintain our website and publish regular articles and blogs.
Writing and editing articles & features for the PUBLIC Blog.

Managing content schedules for the PUBLIC Blog, including scheduling features with the PUBLIC team & guest writers.

Managing and updating the PUBLIC website and other affiliated websites connected to PUBLIC's other programmes.
Wider Activity with PUBLIC - 20%
PUBLIC is a dynamic company, pioneering approaches in a new and fast-growing sector. As such, the role of Digital Content Intern will likely also include providing operational support across PUBLIC's accelerator programme, events and research projects. The ideal candidate will approach these activities as an opportunity to grow one's experience beyond and above their marketing responsibilities.
Person specification
The role of Digital Content Intern is a development position. As such we are primarily interested in candidates with strong character attributes and demonstrable potential to achieve. Technical skills (specified under 'Desirable Skills') will be valued, but are not necessities for the role. Training can be provided to outstanding candidates.
Essential Skills:
A high level of resourcefulness and determination.

Strong written English.

The ability to achieve to an exceptional standard in your chosen area. (This can be in professional, academic or extracurricular pursuits).

The ability to work independently and manage a varied workload.

The ability to work as part of a team in a dynamic and fast-paced environment.
Additional Skills include:
Experience with social media or digital marketing.

Experience in journalism or copywriting.

Experience with design techniques and software.

Experience with content management systems (Wordpress or equivalent) - particularly creating websites.

Experience with video or audio editing software, photography or graphic design.

Experience with PR & press roles.

French, German or Danish speaking language skills.

Demonstrable interest in politics, the tech sector, or startups.
Removing bias from the hiring process
Your application will be blind reviewed by our hiring team to ensure fairness
You'll need a CV/résumé, but it'll only be considered if you score well on the blind review
Applications closed Sun 9th Jun 2019
Removing bias from the hiring process
Your application will be blind reviewed by our hiring team to ensure fairness
You'll need a CV/résumé, but it'll only be considered if you score well on the blind review