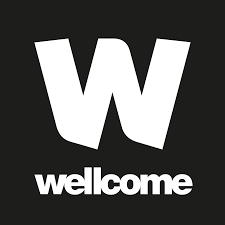 Wellcome Trust
Graduate Trainee - Grants

Summary
We are excited to offer an opportunity for a graduate to gain experience in our Grants Department at Wellcome. This is a two-year placement starting in September 2019.
Wellcome exists to improve health for everyone by helping great ideas to thrive. We're a global charitable foundation, both politically and financially independent. We support scientists and researchers, take on big problems, fuel imaginations and spark debate. You'll be a vital part of Grants at Wellcome and you'll help us to achieve our aims whilst we help you to achieve yours.
The first 16 months of the placement will be as a Grants Adviser in the Grants Management section of the Grants Department. Here, your brief will be to ensure that grant applications are managed, reviewed and awarded in a timely and efficient way. You'll have ownership of your own portfolio of grants from a wide range of funding schemes, giving you exposure to innovative proposals from leading academics. This role offers a fantastic opportunity to be an integral part of a team ensuring that world-class research happens.
The final 8 months of your placement will involve working in the Grants Operations section of the Grants Department. Here, you will have exposure to a range of different roles offering you a fantastic opportunity to develop an in-depth knowledge of grant making processes. You will play a key role in ensuring our applicants and grant holders have the best possible experience by providing timely and accurate advice. You will also have the opportunity to develop an understanding of grants data, systems, policies and reporting requirements including analysis of data and how it informs Wellcome's decision making.
Main responsibilities
For the first 16 months, the main responsibilities of this role are:
managing a portfolio of grants throughout the grant lifecycle, including assessing preliminary applications, determining eligibility and research area

providing support and guidance to applicants throughout the application process on process, costs and ensuring compliance with Wellcome policies

delivering the processing, due diligence, peer review and award of grant applications for research and public engagement activity supported by Wellcome

working with grant holders and university research offices to ensure the smooth and effective management of awarded grants by:

maintaining detailed understanding of Wellcome policies and using judgment in handling complex queries from grant holders

managing grant casework during the lifecycle of the grant, for example: requests for parental and sick leave, grant extensions, transfers and supplements

evaluating end of grant reports for compliance with our policies

contributing to funding committee operations, including attendance at meetings, management of scoring and budget spreadsheets and taking minutes of committee discussions.
For the final 8 months, the main responsibilities of this role are:
inputting into the management of Information desk queries, providing advice on application processes and schemes to internal and external communities

providing and maintaining accurate and high-quality information relating to grants systems and processes to both internal and external communities

contributing to the development and implementation of new funding processes and management information systems within Wellcome

implementing new grant related policies

analysing grants data and management information to inform future policies or grant- related activities

assisting with grant system testing and training as required.
Additional responsibilities throughout the programme are:
Undertaking work in accordance with Wellcome policies and principles

Undertaking any other work that may be reasonably required from time to time.
Person specification:
We are looking for candidates who:
are educated to degree level (or equivalent) with a 2.2 or above

have graduated from an undergraduate or Master's degree in 2018 or 2019

if have a Master's, have a gap between undergraduate and Master's degree of no more than two years

strong attention to detail

strong organisational skills

excellent communication skills and the ability to work with a range of different stakeholders

the ability to manage a large workload and effective time-management skills

comfortable working with databases

a quickness to learn

flexibility and adaptability

a desire to learn about research funding mechanisms and the academic research environment
For a word version of the job description please click here.
In order to apply for this role please complete our online application form. If you require any support or have any questions please contact Natalie Hannan at n.hannan@wellcome.ac.uk.
We will be holding an assessment centre as the final stage of the process towards the end of July/ beginning of August.
Diversity & Inclusion
Wellcome strives to create a fair and healthy environment where all of our colleagues feel valued and able to be their authentic selves at work. We aim to cultivate a culture of collaboration and respect, where our people are highly engaged and their individual contributions are celebrated. Our future success relies on enabling people to thrive.
We understand that our people have commitments and personal interests outside of work and we strive to build a flexible working environment, in which people can perform at their best.
Wellcome encourages and welcomes applications from people of all backgrounds. For disabled applicants, please contact us to let us know of any adjustments we can make to support you during the application process.
Our principles
Wellcome exists to improve health for everyone by helping great ideas to thrive. To make this happen, we need a working culture that brings out the best in all of us.
Our four principles – we make it count, we act boldly, we stretch ourselves, we pull together – set out how we aspire to do things and what we should expect of one another. If you like the sound of them, maybe you'd like to work with us.
Role posted -
3:42pm, 21st Jun 2019 BST