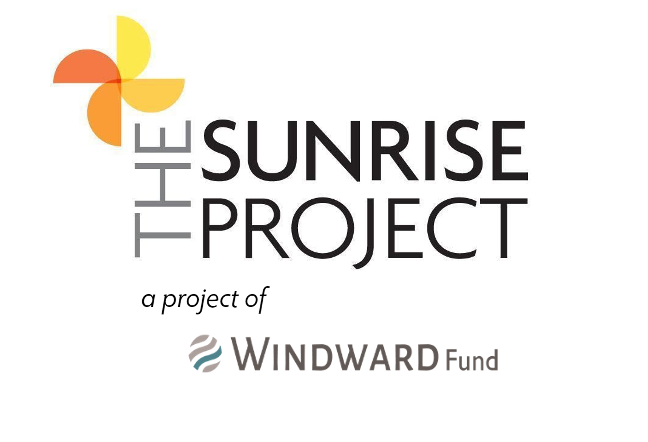 Organizer, Asset Managers
The Sunrise Project, a Project of Windward Fund
Grade: Level 6
Salary: USD $73K - $83K on a full-time annualized basis.
Location:

U.S.; remote. The candidate must have a willingness to travel. An eligible candidate must be legally authorized to work in the U.S. The Sunrise Project will not sponsor applicants for employment visas.

Closing: 5:00pm, 11th Apr 2022 EDT
Job Description
Location: U.S.; remote. The candidate must have a willingness to travel. An eligible candidate must be legally authorized to work in the U.S. The Sunrise Project will not sponsor applicants for employment visas. 
Remuneration: Depending on experience (including unpaid and other experiences) and capacity to take on responsibility, the salary range for this position is USD $73K - $83K  on a full-time annualized basis. Windward Fund's excellent benefits package includes 401(k) employer match; 100% employer paid health, vision and dental coverage; and generous vacation policy .
Hours: full-time
Overtime Status: exempt
About Us
Driven by a passion to solve the climate crisis, The Sunrise Project U.S. is a team of experienced change-makers, researchers and communications professionals with a mission to scale social movements to drive the global transition beyond fossil fuels. With affiliated programs and staff in Australia and Europe, we have developed a unique model of grant making and campaigning that supports networks of organizations to drive powerful change towards our mission.
We have a dynamic and nimble organizational culture. We're serious about supporting our people to thrive as we tackle the urgent climate challenge.
We believe that a diversity of experiences and perspectives will help us build stronger strategies, teams and movements. We strongly encourage First Nations people, people of color, people living outside of cities, and people with disabilities to apply. We are continually working on becoming a better workplace for everyone.
About You
You're an experienced organizer with a proven ability to bring together people, new and diverse partnerships, and intersectional movements. You may have years of experience working on climate issues or you may just be dipping your toes into climate work, but you believe that through building people power and mobilizing grassroots networks, you can achieve almost any campaign goal. You see yourself as a strong collaborator, a connecter of people and ideas, and a trusted thought partner, learning and leaning on the wisdom of local allies, communities, and movement leaders.
About The Role
This experienced organizer will work on the global BlackRock's Big Problem campaign and the new global campaign on Vanguard. These corporate campaigns aim to shift the climate policies of the world's two largest investors, BlackRock and Vanguard. This Asset Manager Organizer will deepen relationships with grassroots groups, strengthen our grassroots finance climate movement, and drive day to day tactics which create sustained grassroots pressure on the campaign's big corporate financial targets to take bold action on climate. This organizer will work closely with global and US organizations and other sunrise staff to build grassroots strategies and tactics that help achieve the campaign goal.  
This organizer might be working one-on-one with a new partner in the morning, activating and supporting a group of seasoned activists at lunchtime, and coordinating a complicated campaign event in the afternoon. This organizer will be building new and collaborative partnerships with individual activists, national and community-led organizations, and thought-leaders like academics, elected officials, and business leaders.
The person in this role must be able to work independently and juggle multiple concurrent projects, and also work well collaboratively in teams, centering equity and justice in their approach to leadership and to campaigning more generally. They will need exceptional networking and interpersonal communication skills and feel just as comfortable talking with senior finance industry professionals as with grassroots climate activists.
We support networks of organizations to work together to achieve outcomes that would not be possible by individual organizations acting alone. We expect all roles at Sunrise to actively support the capacity building of these networks and partner organizations.
Key Responsibilities
Convene and facilitate our network of activists to provide space for shared strategies and tactics;

Identify and build new relationships with grassroots groups that expand our climate finance campaigning network;

Deepen existing relationships with a network of activists; 

Translate complex finance material for movement audiences; design and create activist toolkits and other assets to be used by movement partners and grassroots groups to execute actions at key targets

Devise appropriate strategy and organize trainings, actions, and other pressure tactics (both online and covid-safe in person) to push BlackRock, Vanguard, and other major investors to take bold action on climate;

Connect with other Sunrise Project finance campaigns (on banks and insurance sectors) to align on big grassroots mobilization moments throughout the year;

Represent Sunrise at various coalition meetings and with partners.
Required skills and experience   
At least 3-5 years' experience in a similar or related role including unpaid, grassroots or lived experience;

Proven ability to lead and coordinate campaign events (digital and in-person);

Excellent facilitation and network coordination skills;

Ability to build new partnerships and collaborations in multiple movement spaces;

Experience working on corporate campaigns;

A passion for action on climate change and a commitment to social justice;

Willingness to work across multiple time zones (North America and Europe);

You must have full working rights for the United States.
If you meet some but not all of the criteria for this position, are unsure, but you're keen on the role - please get in touch. We value and recognize experience that has been unpaid, from the grassroots or is lived experience.
Desirable Skills and Experience  
Experience with working with frontline communities directly impacted by the climate crisis;

Some understanding of how investments relate to climate change issues and how the power of investors can be leveraged to phase out fossil fuels, and a willingness and ability to learn more.
How Sunrise supports its staff:
The Sunrise Project U.S. is committed to creating a workplace that supports our staff to do their best work and develop professionally. We have the following in place to help us achieve that:
●  401(k) & employer match
●  100% employer paid health, vision and dental coverage
●  Five weeks of vacation leave
●  Birthday leave (if it's your birthday, you get a day off)
●  Cultural & solidarity leave
●  12 weeks parental leave after 12 months of service
●  Commitment to supporting to your professional development
●  Access to an Employee Assistance Program
●  Coaching and management support with regular 1:1 meetings
●  Performance reviews and feedback to support you and the team to reflect and grow
●  A co-developed initial 3 month work plan to help you hit the ground running and have clarity on your role and responsibilities
●  Flexible work policy
About Windward Fund, Our Fiscal Sponsor
Sunrise US is a project of Windward Fund, a 501(c)(3) public charity that incubates new and innovative public-interest projects and grant-making programs. Windward Fund is committed to attracting, developing and retaining exceptional people, and to creating a work environment that is dynamic, rewarding and enables each of us to realize our potential. Windward Fund 's work environment is safe and open to all employees and partners, respecting the full spectrum of race, color, religious creed, sex, gender identity, sexual orientation, national origin, political affiliation, ancestry, age, disability, genetic information, veteran status, and all other classifications protected by law in the locality and/or state in which you are working.
To center the safety and well-being of its employees, Windward Fund requires that any employee who is required to conduct in-person activities for their job must be fully vaccinated against COVID-19 within two weeks of their start date.  This position may require candidates to be fully vaccinated against COVID-19.  Accommodations may be sought and approved in accordance with the law by contacting human resources at hr@windwardfund.org.
Removing bias from the hiring process
Your application will be anonymously reviewed by our hiring team to ensure fairness
You'll need a CV/résumé, but it'll only be considered if you score well on the anonymous review
Applications closed Mon 11th Apr 2022
Removing bias from the hiring process
Your application will be anonymously reviewed by our hiring team to ensure fairness
You'll need a CV/résumé, but it'll only be considered if you score well on the anonymous review
Applications closed Mon 11th Apr 2022