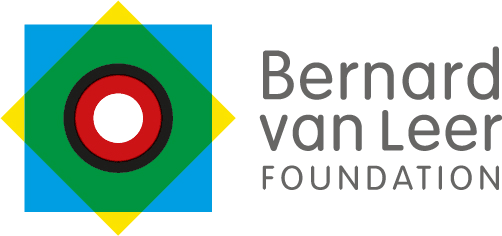 Impact Analyst
Bernard van Leer Foundation
Location:

The Hague, The Netherlands

Closing: 3:28pm, 13th May 2022 CEST
Role posted - 9:38am, 4th Apr 2022 CEST
Job Description
For more information on the Bernard van Leer Foundation and this vacancy please follow this link: https://bernardvanleer.org/news/hiring-apply-to-be-our-impact-analyst.
 THE POSITION of Impact Analyst
The Bernard van Leer Foundation focuses on capturing and sharing good practices for effective early childhood development programmes – which requires impact, costing and scaling analysis.
The Impact Analyst will work closely with the Lead Learning to Scale to contribute to impact analysis related to the Foundation's investments, providing management with evidence-based information for decision-making. The chosen candidate will help drive and improve reporting as well as support the operationalisation of the Foundation's performance framework and monitoring, evaluation and costing work.
Our ideal candidate has brilliant analytical and organisational skills, takes a hands-on approach and brings creativity into problem solving and data analysis.
PRINCIPAL RESPONSIBILITIES AND TASKS
The Impact Analyst will support the Knowledge for Policy and Programme teams with specialist knowledge on impact analysis and reporting by:
Strengthening internal monitoring and performance processes, fostering a culture of evidence-based programme and policy design.
•     Developing processes and supporting data collection for reports, dashboards and project benchmarking to measure organizational and programmatic performance
•     Analysing and capturing learnings from case studies, progress reports, evaluation reports, and other collected data at grant, cluster and programmatic levels
•     Assisting the Lead Learning to Scale with refining the Foundation's impact indicators for the performance framework and monitoring key projects and processes.
•     Assessing impact and highlighting key learnings from case studies, grants, and reports, including progress, evaluation and cluster reports.
•     Providing broad support to our partners to ensure uptake and application of rigorous monitoring, evaluation and learning approaches
•     Support data collection and periodical monitoring activities particularly on Early Years Thought Leadership and help updating relevant data dashboards on Power BI
•     Supporting Knowledge for Policy projects and ad hoc tasks related to costing data and methodologies as well as ensuring cost-effectiveness, comparability across projects and measuring the Foundation's investments value for money.
QUALIFICATIONS, SKILLS AND COMPETENCIES
•     Minimum of Bachelor's degree in International Development, International Relations, Finance, Mathematics, Economics, Business, Social Sciences, Humanities, Psychology, Science or other field requiring significant research and analysis
•     3-6 years of relevant work experience with demonstrated skills in one or more of the following: audit, financial analysis, policy analysis and/or impact analysis.
•     Interested in, and passionate about, the importance of investing in early childhood development
•     Good understanding of programme design, theory of change and/or logic frameworks
•     Experience working with monitoring & evaluation strategies and systems and/or performance indicators
•     Strong analytical abilities – qualitative and quantitative research skills including data gathering and management
•     Able to communicate information and insights in insightful and structured ways, especially using visual mediums such as charts and graphs
•     Outstanding teamwork skills and comfort with demanding deadlines
•     Fluent in English written and spoken
•     Advanced knowledge of Excel, Word and PowerPoint
•     Experience with Salesforce as well as Power BI and other data visualisation tools is an advantage
•     Intellectually curious and driven to understand how policy, social and behavioural change happens and how data can support to scale-up processes 
Removing bias from the hiring process
Your application will be anonymously reviewed by our hiring team to ensure fairness
You'll need a CV/résumé, but it'll only be considered if you score well on the anonymous review
Applications closed Fri 13th May 2022
Removing bias from the hiring process
Your application will be anonymously reviewed by our hiring team to ensure fairness
You'll need a CV/résumé, but it'll only be considered if you score well on the anonymous review