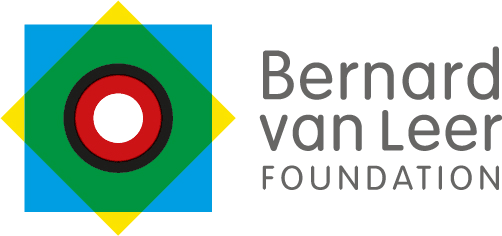 Programme Coordinator Netherlands
Bernard van Leer Foundation
Team: Programme
Grade: Korn Ferry level 15
Salary: Salary range from EUR 3500 to EUR 4800 gross per month excluding benefits
Location:

The Netherlands, only candidates based in the Netherlands are eligible to apply

Closing: 11:59pm, 23rd Jul 2021 CEST
Role posted - 3:13pm, 28th Jun 2021 CEST
Job Description
THE POSITION
The Programme Coordinator Netherlands facilitates the implementation, monitoring and evaluation of the Bernard van Leer Foundation's activities and investments in the country and its impact on policies and practices for early childhood. The Programme Coordinator supports the Representative Netherlands in the execution, monitoring, and development of strategies grounded on the scaling up parenting programs that can be bundled with existing services for families (Parents +), and the implementation, monitoring, and development of strategies aimed at adapting the urban environment of the city to the needs of low-income families with children from gestation to 5 years (Urban95). This position will also engage and support an active network of leaders in the country, as part of our Early Years Thought Leadership strategy.
PRINCIPAL RESPONSIBILITIES AND TASKS
Contributes to the design, monitoring and evaluation of country partnerships and programmes in coordination with the Netherlands Representative.

Manages key partners and programmes, proactively monitors the progress of projects, including budgets, as part of BvLF investments in the country.

Resolves issues, initiates appropriate corrective action, initiates extra activities and other management interventions wherever gaps in the programme are identified or issues arise.

Supports BvLF team in proposal, work plan and budget assessment and the (administrative) approval process for new investments.

Documents and reports program progress. Contributes to writing and reporting of various documents specific to the team and/or region such as quarterly progress reports, budgets, proposals, workplan and theme specific briefs.

Coordinates communications needs of BvLF in NL, including online and offline content development, power point presentations, localization & translation.

Works with the Representative to identify opportunities for investment.

Joins key meetings with external stakeholders, writes summaries and assists with timely follow up.

Assists in capturing and sharing knowledge on the NL programs within the foundation and externally.

Adapts global content to the local context.

Coaches and supports partners and allies.

Attends internal meetings and external events to keep up to date on the latest information on team, region, or partners.

Provides event and travel coordination and logistic support in the Netherlands, when needed.
QUALIFICATIONS, SKILLS AND COMPETENCIES
Knowledge on ECD or ability to acquire a basic level of knowledge quickly.

Master's degree in health sciences, urban planning, social sciences, international development, public policy or related field.

Track record in program management (8-10 years) in health sciences, urban planning, social sciences, international development, public policy or related field.

Familiarity with the work of Dutch government at the local, regional and national levels.

Working knowledge of basic budget and accounting procedures.

Excellent oral and written communications in English and Dutch required.

Positive, can-do approach to overall work and challenges.

Proven ability to work with different stakeholders.

Good knowledge of PC-based word processing, presentation and spreadsheet applications.

Ability to meet deadlines and work under pressure.

Motivated and energized to work for the mission of the Foundation.
Organisational competencies:
Teamwork

Learning ability

Result-oriented
Job specific competencies:
Networking

Planning and organising

Written communication

Entrepreneurship
LOCATION: The Hague
Removing bias from the hiring process
Your application will be anonymously reviewed by our hiring team to ensure fairness
You'll need a CV/résumé, but it'll only be considered if you score well on the anonymous review
Applications closed Fri 23rd Jul 2021
Removing bias from the hiring process
Your application will be anonymously reviewed by our hiring team to ensure fairness
You'll need a CV/résumé, but it'll only be considered if you score well on the anonymous review