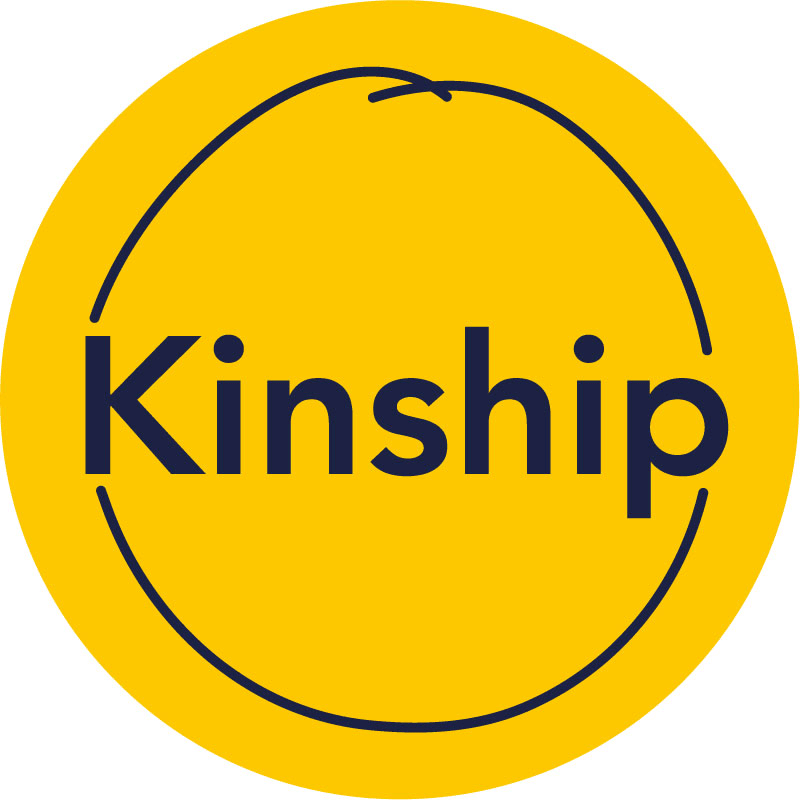 Website Content Manager
Kinship
Employment Type
Part time
28 hours (flexible, working minimum of 28 hours/per week considered).
Location
Hybrid · United Kingdom (multiple locations)
England · London
Home-based (with frequent travel and work in London) or office-based (Vauxhall)
Salary
£36,000 - £38,000 (GBP)
Pro-rata - £36,000 to £38,000 (out of London) - £39,226 - £41,226 (including London weighting)
Closing: 9:00am, 4th Dec 2023 GMT
Perks and benefits

Employee Assistance Programme
Job Description
Are you excited about changing lives and changing the system through our Kinship website?
About Kinship:

If you're passionate about purpose – real change for real people, then now is a good time to join us. We are Kinship.
We support grandparents, siblings, aunts, uncles, other family members and friends who step up to raise children when their parents can't.
Our vision is for a society where every kinship family has the recognition, value and support they need and deserve. 
What you need to know about this role:
A new website, a new service, a growing organisation and a huge opportunity to ensure kinship carers in England and Wales can access the right advice, information and training through our website.
It's an incredible time to join Kinship as our new Website Content Manager and you will make a huge difference.
You'll join a new Digital and Content team with brilliant opportunities for personal development and training to support you in your role. 
Your team will be responsible for the development of a new website, digital products and online website content which will allow kinship carers to access advice, training and information easily and effectively.
As our Website Content Manager, you'll manage the content production for our website based on user needs, analytics and research. You'll own the website governance including the process for creating new website content and updating and maintaining current content. You'll develop 'website champions' across the organisation, providing training and support for chosen colleagues in each team to update the website.
You'll work closely with the Communications and Policy Teams to align with our organisational social media content strategy, digital marketing and core objectives (including our influencing, campaigning, research and policy work).    
The right person will need to work collaboratively with colleagues across Kinship and be used to working in cross-functional teams. You'll need to be curious, detail orientated with an improvement mindset.
A new Associate Director of Advice, Training and Information will set up and embed a new 'Knowledge Board', of which you will join as a key member.  This will drive our website content.
Key responsibilities and objectives:
Be part of the core team on a website redevelopment project - from helping to develop a content taxonomy and user journeys to the rewriting and migration of website content.
Write user led and engaging copy and produce digital content, role modelling what good looks like to colleagues.
First point of contact for content requests and scheduling for website updates.
A key member of our new 'Knowledge Board' aligned to information needed by kinship carers (finance, education, legal and more) as they 'become' and 'live' as kinship carers.
Develop and manage the governance process for updating and maintaining website content.
Make sure all website content is provided in plain English, in formats which support the needs of kinship carers (web pages / information sheets / film / podcasts / workshops).
Use analytics, user participation and other techniques to consistently improve website content and ensuring content is optimised for SEO.
Work closely with content designer colleagues to manage online content editorial.
The type of person we're looking for:
You'll bring your storytelling, passion, problem solving, curiosity, consciousness and excellent communication to your role.
You will need to be structured in your approach to managing governance processes and website editorial – so you'll be a completer finisher with excellent attention to detail and ability to meet deadlines.
A positive mindset is key to being part of the team, thinking creatively to problem solve and being empathetic to colleagues.
Working with kinship carers to ensure meaningful participation and being respectful of their lived experience is an implicit value in how we work.
How to apply:
Please attach your CV and to respond to the following four questions via this platform.
Please note that all answers will be viewed anonymously by reviewers and CVs will not be viewed until after this sift has happened. This is the first opportunity to demonstrate your experience and to stand out in the recruitment process. Reviewers will not see all your answers together and will be marking on the strength of the response to each question.
Once this has been completed, all of your application will be reviewed together and discussed by the shortlist panel.

Please think about how you write your responses so that's easy for reviewers to read (for example using bullet points and paragraphs).  Please do not use AI tools like ChatGPT to produce your answers.
Questions for application (along with CV):
1. Describe how your experience and values are a good fit for this role (max 250 words). (Max 250 words) 
2. Tell us about a content design project you've worked on with direct beneficiaries or users, one which you are most proud of. How did you work with your users and how did you evidence that the content met their needs? (Max 250 words)  
3. Describe a time when you've developed a new process or system to improve ways of working across teams. (Max 250 words) 
4.  Describe how the lives of kinship carers might impact on the way you might design content and three things which would be important for you to think about. (Max 250 words)
Deadline:

9am on Mon 4 December 2023
Interview: 1st Interview –Tues 12 December 2023 / 2nd Interview – 15 December 2023 (all to be confirmed)
Removing bias from the hiring process
Removing bias from the hiring process
Your application will be anonymously reviewed by our hiring team to ensure fairness
You'll need a CV/résumé, but it'll only be considered if you score well on the anonymous review