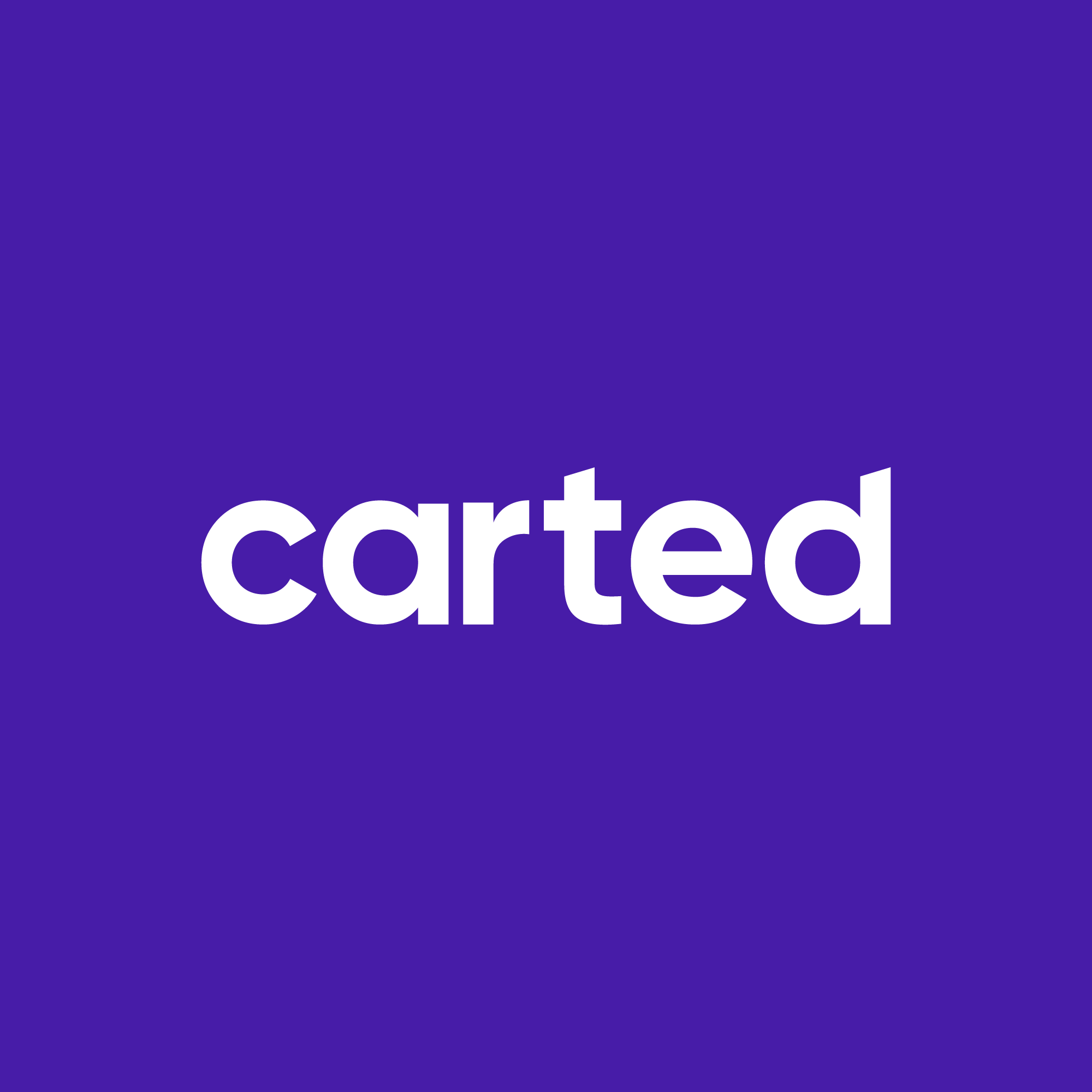 Senior DevOps Engineer
Carted
Team: Engineering
Grade: Senior
Location:

Remote

Closing: This role has no specific closing date.
Role posted - 4:39pm, 31st Mar 2022 AEDT
Job Description
OUR STORY
We're on a mission to build solutions for the next generation of commerce. Ultimately we enable developers and platforms to make commerce seamless by connecting them to millions of merchants and billions of products with a single API. 
Carted will power commerce experiences anywhere on the internet, allowing developers and content creators to build a direct checkout of any product from any merchant via any content on the web. Click here to see how Carted is shaping the future of E-commerce and read here to find out about the problems we're solving, why and how we're solving them, and most importantly, what sets us apart from the status quo.
Who we are looking for
We're looking for a DevOps engineer to play a key role in our development operations and its evolution; planning how these need to change as we grow. You get our systems up and running in a timely manner to ensure long-term scalability. You bring your previous experience in a similar environment to the table. You're reliable and bring stability to the team. It is your responsibility to provide ongoing advice and support across all our squads.
In your first month, we will give you the full induction so that you understand the company culture, the product, the codebase, and your team. We will ensure that you have all the tools that you need to be successful. We'll aim to have you deploying your first code in the first 2 weeks. From there you'll start to build and define our infrastructure, and ultimately you will become an integral part of our delivery and release process.
ABOUT THE ROLE
Be proud of what you have achieved taking great care and have an eye for detail.

Provide ongoing monitoring of the organisation's cloud architecture, checking for performance and compliance.

Develop the cloud infrastructure and work on IaC to improve efficiency and reduce risk; testing and maintaining cloud infrastructure in the long term.

Control and manage the end-to-end deployment processes, working with the dev team to implement and maintain CI/CD practices.

Build platform environments to support auto-scaling for the business in the future. Also ensure our demo and live customer environments are active with redundancies in place.

Work with development teams on the building of websites, applications, and software pieces. 

Liaise closely with both development and operational teams, conducting analyses, and feeding this data back to relevant teams to support their efforts.

Be an active participant in our regular scrum rituals (standup, grooming, retro, etc).

Work closely with senior engineering staff on systems and security architecture.

Provide input and innovation to ensure continuous improvement to both the Security & DevOps pipelines and processes, and to the Information Security tools, services, and processes.

Identify and resolve issues and problems with systems and software, and put in place measures to ensure these issues do not reoccur.

Coach and mentor junior members of the team, peer-reviewing their work and supporting their development by sharing your knowledge and experience.
YOU HAVE
Minimum of 2 years building and managing secure, highly available, and robust infrastructure in GCP and/or AWS.

Built knowledge of setting up, securing, managing, and monitoring containerised services in GKE.

Used Terraform to automate the build and management of base infrastructure services.

Made extensive use of GCP (or equivalent cloud provider) technologies such as Cloud Load Balancing, CAS, Cloud DNS, PubSub, PostgreSQL, Secret Manager, BigTable, GCS, Cloud Run, Memorystore (Redis), IAM, RabbitMQ, PubSub, Kafka or any queue system, ElasticSearch and ELK.

Experience in building and defining build and release pipelines using tools like Github Actions or Argo CD.

Developed strong scripting skills with Python and bash Experience working with Linux environments.

Ideally, a background in software engineering would be a plus.

Preferably experience with vulnerability scanning, penetration testing, and risk assessments as well as relevant professional certifications from industry organisations such as GIAC, ISC2, ISACA desired.
WHY COME AND JOIN OUR TEAM
We are a well-funded, fast-growing startup with people around the globe. You will have autonomy and ownership of the work you do, with flexible hours.
We offer a competitive base salary plus equity, so you are rewarded for your best work. On top of this, we offer generous paid holidays. "Holiday" is called holiday at Carted and never 'annual leave' as we are big believers that holiday is your time and we want you to enjoy it! We also provide you with top-end equipment to make your space enjoyable.
We have a training and development allowance to invest in your personal and professional development.
If you're not based in our awesome Sydney HQ, we offer a co-working membership.
We like to learn quickly, do things differently and most importantly... have fun! 🎉
Removing bias from the hiring process
Your application will be anonymously reviewed by our hiring team to ensure fairness
You'll need a CV/résumé, but it'll only be considered if you score well on the anonymous review
Removing bias from the hiring process
Your application will be anonymously reviewed by our hiring team to ensure fairness
You'll need a CV/résumé, but it'll only be considered if you score well on the anonymous review