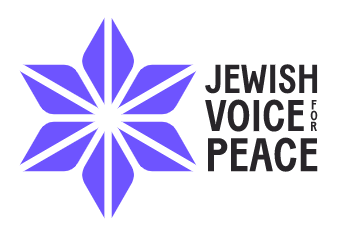 Chapter Organizer (Active Chapters) & Chapter Organizer (Emerging/Rebuilding Chapters)
Jewish Voice for Peace
Team: Organizing
Salary: $54-55,000 plus benefits
Location:

Remote, US only

Closing: 2:59am, 13th Feb 2023 EST
Job Description
About us:
As the JVP family of organizations, we are growing, developing and mobilizing a powerful grassroots, multiracial base of Jews toward a future of Judaism beyond Zionism, Palestinian freedom and the end of Israeli apartheid and occupation.
About you:
A committed and passionate organizer, you thrive on building relationships and developing leaders. You are ready and excited to build, strengthen and expand JVP chapters, which are sites of deep, sustained local organizing at the center of JVP's work. Your organizing approach is rooted in relational work, building real power, and creating movements that are prepared to fight for collective liberation.
About the roles:
We are hiring two chapter organizers using one shared process. Both roles require the same core skills, both will be organizing and building the power of JVP local chapters, and they will work closely together. However, the two roles will work with different sets of chapters & emerging chapters, and therefore will also have distinct responsibilities. (Those specific sets may shift in the future depending on organizing conditions and strategic decisions.) There is space in the application to indicate preference for either role, and we encourage you to apply if you are interested in either or both positions!
Core responsibilities of JVP Chapter Organizers:
Develop and support intentional member leadership:

Coach chapter leaders to build skills & be effective organizers who can build others' leadership

Identify and cultivate the leadership needed to build a multi-racial, multi-generational base of Jews for Palestinian liberation in their local context

Collaborate with other staff & chapter leaders to find ways to scale up mentorship and skill-building across chapters

Support, coach, and train chapters to develop effective organizing practices & systems that grow their power, including:

Building a local base and develop leadership within that base

Creating healthy & effective group structures

Cultivating a liberatory organizing culture that is anti-racist and anti-oppressive

Organizing in accountability to Palestinian-led movement and with a movement-building approach

Mobilize JVP chapters at key moments, and support chapters to take effective, strategic action in their local context around the following: (this is done in close collaboration with staff who lead campaigns, communications, & legislative work)

Rapid response mobilizing

Participating in national campaigns & mobilizations

Participating in locally-rooted campaigns & mobilizations

Legislative organizing

Media outreach and engagement

Work with the Director of Chapters & Local Organizing as well as other organizers to build and maintain:

Effective communication, information flow, and coordination between chapters and the national organization

Systems that effectively prioritize internally & creatively problem-solve towards maximum impact, while working with many chapters across the country
The Chapter Organizer (Emerging/Rebuilding Chapters) is specifically responsible for:
Working with chapters who are emerging (new) or rebuilding; this is a new designation for chapters who are forming for the first time or are in the process of rebuilding locally

Fully developing chapters in certain priority locations, which means a deeper level of leadership identification, recruitment and support

Over time, building and refining our systems, benchmarks, and resources to effectively grow emerging & rebuilding chapters at JVP
The Chapter Organizer (Active Chapters) is specifically responsible for:
Working with chapters who have strong core leadership and are actively organizing through basebuilding, leadership development, and strategic action

Creating updated cross-chapter systems, ensuring that the wisdom, experiences and learnings of each chapter are being effectively shared across chapters and the organization

Over time, building and refining our systems, benchmarks, and resources for effectively sustaining & strengthening active chapters at JVP
Skills and qualities we are seeking:
Develops effective leadership: Holds an orientation where being a leader means developing leaders, and effectively supports leaders' growth through coaching, training, support, and feedback. Ready and able to identify and develop the leadership needed to build a multi-racial, multi-generational base of Jews for Palestinian liberation across varied local contexts. This specifically includes the leadership of: young Jews; Jews who are BIPOC (Black, Indigenous, People of Color), Mizrahi and/or Sephardi; white anti-racist Jews; and trans, queer, working-class, poor, and/or disabled Jews. 

Builds strong groups: Works effectively with groups, showing a commitment to high-functioning, inclusive groups and building the structures & skills that enable them. Attuned to culture and group dynamics, and able to support groups to build and shift internal culture in liberatory ways. Has strong facilitation instincts and fundamentals. Can effectively support groups to: create organizing goals, focus their energies in strategic ways, build a base, build power locally, and take strategic action.

Relational and communicative: Understands that organizing is fundamentally built on relationships. Has enthusiasm for meeting and engaging with people, builds authentic relationships across lines of difference, and communicates effectively with others (both verbally and written).

Strategic, thoughtful, and curious: Able to focus on top-line goals in the work and how we get there. Can grasp the subtleties of complex issues, identify patterns, hold nuance and balance conflicting priorities. Approaches challenges with curiosity.

Aligned with and rooted in JVP's values, overall political analysis, and strategy: Has a commitment to building local power and local-national power towards JVP's political goals. Rooted in values of justice for all people, and works to express those values in their work & organizing approach, including in forging connections across movements.
Other important info:
JVP is a union workplace, and these roles are part of our staff bargaining unit.
Travel: This position is largely remote, and can be based anywhere in the US. Required travel is currently suspended under JVP's current policy with the Covid-19 pandemic. However, we anticipate travel will be required for this role in the future (with accommodation and coordination to mitigate risk), including for in-person chapter visits and leadership development gatherings.
Benefits include: Up to 20 accumulated vacation days per year, accrued at 6.67 hours per pay period; Up to 12 sick days per year, accrued at 4 hours per pay period; 17 paid holidays (9 floating and 8 federal). Health, vision, and dental insurance with premiums currently paid by JVP, and 15% of family benefits to be paid by JVP. Paid bereavement leave, parental leave, and medical leave, as well as leave without pay. Flexible Spending benefit.
Accessibility Information: Physical requirements include long periods of sitting, working on a computer in chunks of time that can extend to 8 hour days, and consistent communication via computer.
Application, process, & timeline: 
In our commitment to inclusive hiring of the best candidates, we use the Be Applied hiring system to process applications. The Be Applied system reduces the opportunity for unconscious bias in allowing for anonymised reviews of responses to sample work questions. This means we assess candidates on how well they strategise and communicate on relevant work. 
When you click on the link you will be taken to an external site to start your application. You will be required to upload a CV or resume and will be asked several questions that will be related to the role you are applying for. The hiring committee will not have access to your CV/resume or any identifying information until you have been invited to a first round interview, and will make those initial decisions based on your answers to the initial set of questions. Please do not submit a cover letter.
JVP values diversity and inclusion and the benefits this brings. We aim to appoint the most suitable candidates at all times and welcome applications from people from all different backgrounds. People of Color, Sephardi and/or Mizrahi applicants, people with disabilities, and trans and/or gender non-conforming applicants are strongly encouraged to apply.
JVP does not discriminate on the basis of race, color, age, ethnicity, religion, national origin, pregnancy, sexual orientation, gender identity, sex, marital status, disability, or status as a U.S. veteran.
The application will close at 11:59pm PT on Sunday, February 12. The hiring process will include multiple stages, beginning with the anonymously-reviewed questions in the application, then moving forward with progressively smaller groups of candidates in initial interviews, written assignment, and final interviews. We plan to conclude the process by March 20, and anticipate the start date for both positions to be April 17.
Removing bias from the hiring process
Your application will be anonymously reviewed by our hiring team to ensure fairness
You'll need a CV/résumé, but it'll only be considered if you score well on the anonymous review
Removing bias from the hiring process
Your application will be anonymously reviewed by our hiring team to ensure fairness
You'll need a CV/résumé, but it'll only be considered if you score well on the anonymous review