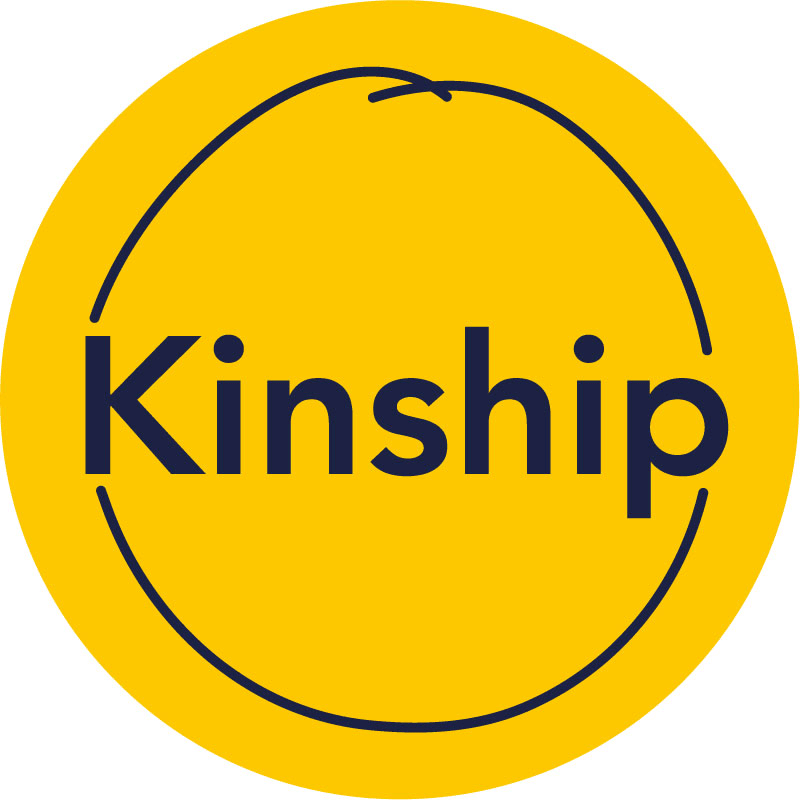 Associate Director of Advice, Training and Information
Kinship
Employment Type
Full time
Full-time (flexible, working minimum of 28 hours/per week considered).
Location
Remote · London, UK
Home-based (with frequent travel and work in London) or office-based (Vauxhall)
Salary
£46,868 - £52,000 (GBP)
£46,868 - £48,868 (out of London) to £50,000 - £52,000 (including London weighting) (pro rata)
Closing: 11:59pm, 26th Nov 2023 GMT
Perks and benefits

Employee Assistance Programme
Job Description
Can you make sure that kinship carers in England and Wales are able to access high quality, user centred advice, training and information that meet their needs?
About Kinship:
If you're passionate about purpose – real change for real people, then now is a good time to join us. We are Kinship.
We support grandparents, siblings, aunts, uncles, other family members and friends who step up to raise children when their parents can't.
Our vision is for a society where every kinship family has the recognition, value and support they need and deserve. 
What you need to know about this role:
We have been awarded a Department for Education contract to deliver high quality training to kinship carers across England. You will be responsible for delivering this contract successfully and to a high standard.
This is a new role so you will need to be someone who is comfortable with a high level of ambiguity and who is able to build outcome and target-driven services from a user-centred approach. We have a lot to do over the next 18 months.
You will set up a new Kinship Training Service, oversee and deliver a service improvement and innovation plan for our Advice Service and build a new knowledge architecture to ensure information maps to the needs of kinship carers.
From April 2024 to March 2025, your teams will need to deliver training to 4,000 kinship carers in England through face-to-face and online sessions. These are divided into introductory and advanced training. We have already delivered training to 1,000 kinship carers over the last year, we have a network of over 12,000 kinship carers in our Kinship Community and 150 peer support groups.
The right person will need to work collaboratively with colleagues across Kinship and be used to working in cross-functional teams. You'll need to be curious, detail orientated with an improvement mindset.
The Advice Service will move into this newly created team and together with the training team and a new Knowledge Board, will ensure we're delivering user led content across advice, training and information in all our channels.  
You'll be supported by an ambitious and supportive Executive Team and other key roles, including a Programme Management Officer (senior role reporting into CEO as part of the training contract), Head of Research and Practice, Legal Lead Practitioner, Advice Manager and a new Head of Digital and Content.
Location: Home-based (with frequent travel and work in London) or office-based (Vauxhall)

Working Hours: Full-time (flexible, working minimum of 28 hours/per week considered).

Salary: £46,868 - £48,868 (out of London) to £50,000 - £52,000 in London (including London weighting) (pro rata if applicable)

Duration: Permanent

Benefits: 30 days annual leave plus bank holidays (pro rata) and pension.

Application deadline: 11:59pm on Sunday 26 November 2023

1st stage interviews: Friday 1 December 2023 (virtual)

2nd stage interviews: Tuesday 5 December 2023 (in-person)
Please apply by submitting your CV and answering the five short questions below via BeApplied. You will have max 250 words per answer.
Please note that all answers will be viewed anonymously by reviewers and CVs will not be viewed until after this sift has happened. This is the first opportunity to demonstrate your experience and to stand out in the recruitment process. Reviewers will not see all your answers together and will be marking on the strength of the response to each question.
Once this has been completed, all of your application will be reviewed together and discussed by the shortlist panel.

Please think about how you write your responses so that's easy for reviewers to read (for example using bullet points and paragraphs). 
1. Describe how your experience and values are a good fit for this role.
2. If you were offered the role, what would you prioritise in the first three months and why? Tell us about what you'd need to find out and what would be your approach to the role?
3. Please describe your experience of scaling and managing a target driven national service?
4. How would you ensure your team are motivated, high performing and happy in their role?   
5. How would you approach developing high quality training with meaningful participation from users?  
Removing bias from the hiring process
Applications closed Sun 26th Nov 2023
Removing bias from the hiring process
Your application will be anonymously reviewed by our hiring team to ensure fairness
You'll need a CV/résumé, but it'll only be considered if you score well on the anonymous review
Applications closed Sun 26th Nov 2023