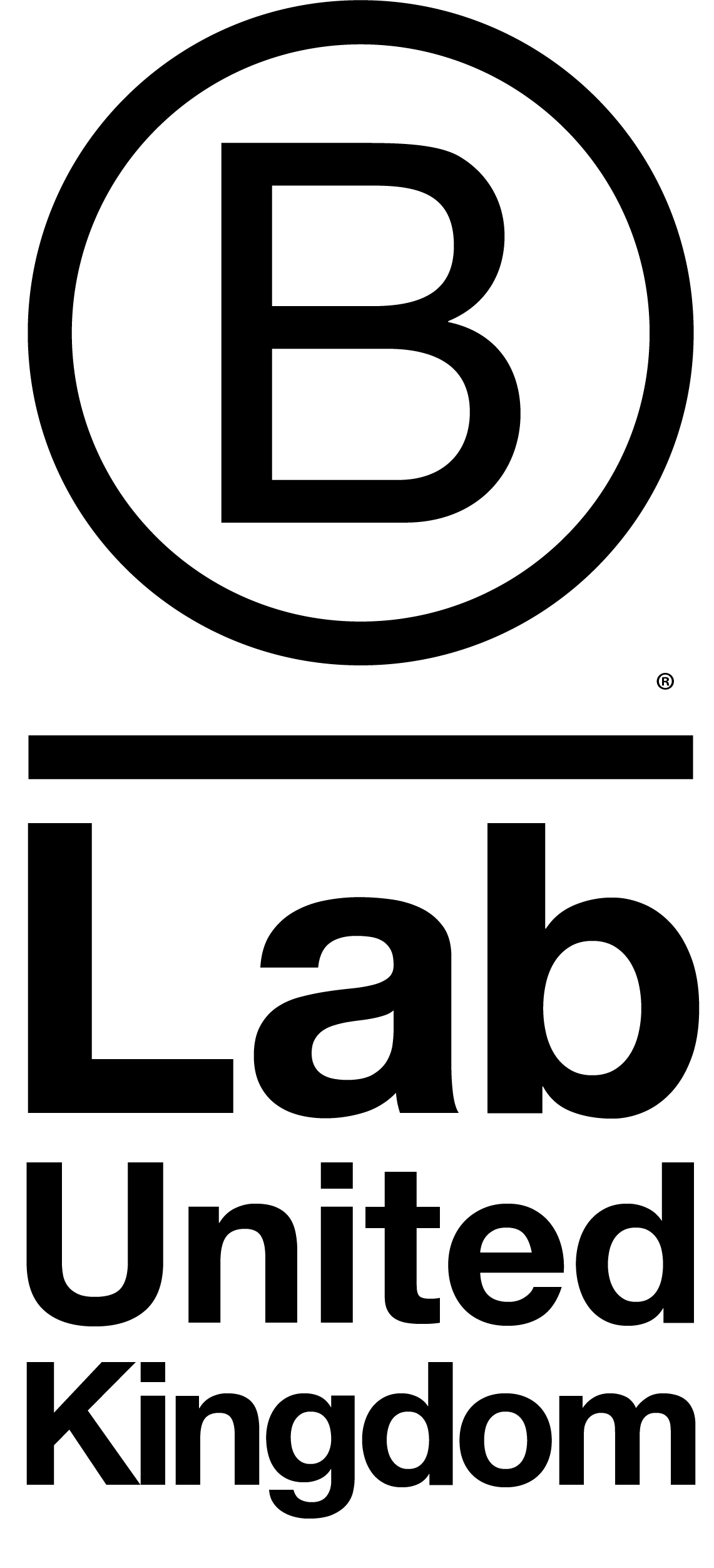 Marketing Manager
B Lab UK
Team: Marketing, Communications and Campaigns
Salary: £40,285-£41,740
Location:

Hybrid/London

Closing: 11:59pm, 5th Apr 2023 BST
Job Description
We are seeking an accomplished Marketing Manager who can lead on refining and implementing B Lab UK's marketing strategy, using your expertise to optimise channels and help our audiences take action.
Passionate about exceptional user experience, you will help us to deliver better user journeys and grow the reach of the B Corp movement in the UK. You will act as our product marketeer, devising strategies to help us ensure new B Lab UK products and services are targeted at and found by the right people.
Marketing delivery
Own the marketing plan and drive the delivery of B Lab UK's marketing strategy in line with marketing objectives, which you'll shape.
Lead and deliver flagship marketing campaigns using our collective resources for best effect.

Act as product marketing lead, consider and implement how we launch new products and services to UK audiences, whether developed within the B Lab UK team, or from our Global network.
Own our email marketing tool, Pardot, consulting across the organisation to upskill team members and ensure all email communications are consistent, fully-optimised and meeting the desired objectives

Deliver marketing copy across our digital channels that drives action from key audiences.
Manage B Lab UK's website, including regular content updates and working with agencies to identify and meet our evolving needs 
Develop and implement B Lab UK's paid search and SEO strategies and support the Content Coordinator to devise and deploy paid social content

Find, commission and manage specialist agencies and freelancers where required to help us achieve our digital marketing goals.

Review and set KPIs and use digital insights tools, including Google Analytics, Search Console and Sprout Social, to understand, evaluate and optimise reach and engagement of all digital content
Use data to optimise how we work, acting as lead on targeting, channel selection, messaging and timings. Digital insights tools, include Google Analytics, Search Console and Sprout Social
Take a coaching attitude to develop digital marketing competency and a user-centric mindset among B Lab UK colleagues
Experience and technical skills  
You have performance/digital marketing experience or comparable lived experience to develop core competencies required for the role

You are comfortable managing multi-audience campaigns and are used to managing internal and external stakeholders to deliver results, for example people, agencies and B Corps. 

You have experience managing websites and CMS including SEO and paid search, and managing an e-marketing tool (Pardot would be beneficial )

You are comfortable optimising analytics platforms (e.g. Google Analytics, Sprout Social) and using them to drive actionable insight.

You are familiar with these or comparable platforms: G Suite, Asana, Slack and Zoom

Basic HTML/CSS skills would be an advantage.
You are interested in the role that business can play in creating the future that benefits all people and the planet

You are proactive, organised, flexible and self-motivated. Rolling up your sleeves and getting things done.

You are collaborative with a team mentality - we need to work closely together to get the job done

You are committed to justice, equity, diversity and inclusion

You are eligible to work in the UK (we will not be able to provide visa sponsorship)

What we give you
Purpose driven work supporting B Lab UK's mission of redefining the role of business as a force for good

Hybrid and flexible working, we have a high trust environment and are advocates for right place working

Flexible working hours (based around core working hours)

Opportunity to work 4 days a week 

We have an open, inclusive and collaborative working environment 

An excellent range of benefits including a generous holiday allowance, private medical and dental cover, generous pension scheme, annual wellbeing allowance, volunteering days among other benefits

The office is closed over Christmas with no need to use your holiday  entitlement

We invest in professional development and have an open working environment giving you exposure to learn and develop in your career
How to apply:
B Lab believes an equitable and inclusive work environment and a diverse, empowered team are key to achieving our mission. We're not looking for candidates who are "culture fits." We're looking for candidates who can expand our culture and challenge business as usual. We strive to foster an environment where all staff can bring their whole selves to work, by their own definition, and we strive to provide all candidates with an equitable and accessible recruitment process. If we can offer accommodations for you in the recruitment process please contact us at hiring@bcorporation.uk.
Recruitment Process
We use a blind recruitment process, to avoid biased screening, where the initial selection is wholly based on answers to pre-defined questions scored by a panel against criteria for the role (N.B. the scoring panel does not see the applicants CVs or any other information about them, and see responses randomly, so you should ensure your answers to the questions are specific and give a real example demonstrating your experience and skills).
All candidates will be contacted within on the outcome of their application. After the initial screening process the short-listing process will consist of at least 2 panel interviews. Interviews may be conducted remotely.
Removing bias from the hiring process
Your application will be anonymously reviewed by our hiring team to ensure fairness
You'll need a CV/résumé, but it'll only be considered if you score well on the anonymous review
Removing bias from the hiring process
Your application will be anonymously reviewed by our hiring team to ensure fairness
You'll need a CV/résumé, but it'll only be considered if you score well on the anonymous review