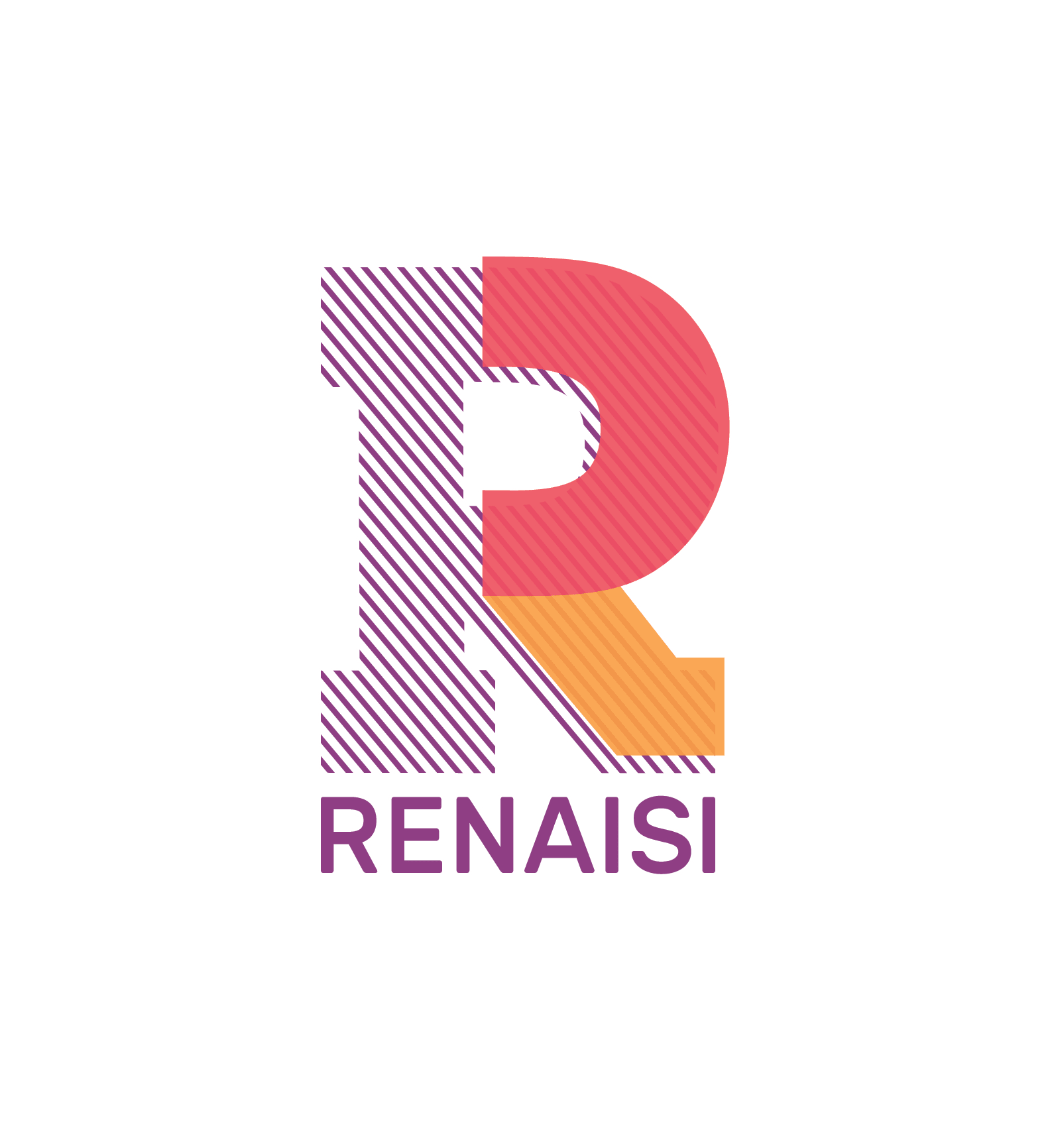 Programme Administrator
Renaisi
Team: Services (RISE)
Salary: £26,000
Location:

Bethnal Green, London

Closing: 12:00pm, 2nd Feb 2023 GMT
Job Description
Renaisi is unique as we combine consultancy work with frontline service delivery. We are constantly learning from the different perspectives we see from working directly with communities, and from supporting social organisations, charities and institutions to deliver greater impact. This makes Renaisi a uniquely well-rounded and exciting place to work. Find out more about Renaisi at www.renaisi.com Why join us? We are a company with a clear social purpose. We are proud of the impact and change we have fostered locally and nationally in the last 22 years. As a social enterprise, we value strengths rather than picking at weaknesses, and we make time to understand and hear people. When it comes to taking responsibility for our work and our mission, we own it, and when it comes to how we approach learning, challenges, and the issues we engage: we are constantly curious. These values reflect how we behave and our work. Renaisi does not discriminate on the basis of race, colour, religion, gender, age, disability, or any other protected class. We support workplace diversity and are working hard to increase diversity in our team and encourage you to be part of it. We are committed to making our roles and culture inclusive. We can make reasonable adjustments throughout the application process and on the job. If you have particular accessibility needs, please get in touch.
We have an opportunity for an aspirational Programme Administrator to join our busy and dynamic RISE team at Renaisi.
What will it be like working in this role?
Renaisi has been delivering RISE to support refugees in 10 boroughs in North & East London into sustainable employment since 2017, and funding is in place until 2023. This project is funded by the European Social Fund and The National Lottery Community Fund. The purpose of our Employment Programmes is to assist hard to reach communities back into the labour market by providing individuals with direction through a specially designed menu of services. These services include engagement, diagnostic assessment, employability skills, advice and guidance, signposting to specialist provision and short vocational courses, job search, assistance with interviews, and in work support. The training department offer ESOL sessions in 121, group and Conversation Class settings, giving participants a wide variety of opportunities to improve their communication skills also tailored sessions for specific employment ready topics such as job searching the internet, CV writing and mock job interviews.
About you
We are looking for someone who will be a great fit for our team. You will need to be:
• A "people-person" who shares our values.
• Resilient, willing to get stuck in and able to turn your hand to a range of work.
• Organised and able to juggle several areas of work at the same time.
• Able to communicate confidently. Ideally you will also have some relevant skills and experience in Administration. You may have gained this experience in either a work, academic or voluntary context and you will want to continue to develop your skills. Most of all, we are looking for someone who wants to make a difference through working internally to support our staff.
Job description – what the role involves
Duties and responsibilities:
• To copy, collate, archive and file confidential documentation in line with ESF and The National Lottery Community Fund requirements.
• To assist employment and training teams with general administration duties including photocopying, printing, sending standard letters and helping prepare monthly reports.
• To answer the telephones and direct calls to members of staff or take messages as appropriate.
• To be the first point of contact for customers attending the RISE programme
• To greet clients and direct them to the relevant member of staff or meeting
• To order office supplies
• To issue lesser amounts of petty cash to clients and staff
• To reconcile petty cash, BACS and credit card payments and liaise with the Finance team when applicable.
• Collate and manage bookings and administration for ESOL and other training sessions.
• To compile and record attendance sheets for all ESOL and other training sessions.
• Run monitoring reports from databases and input data.
• To quality assure output evidence to submit in monthly returns
• To liaise with clients in person, by phone/video and writing and refer any issues to their Caseworker.
• To work in accordance with confidentiality and data protection
• To maintain appropriate relationships with clients and other agencies to promote the interests of the Company.
Notes
1. In addition to the above, you will be required to carry out any other duties required to ensure the implementation of the programmes and projects or other areas of work for which the Company is responsible.
2. This list is not to be regarded as exclusive or exhaustive. Any additions or alterations will be put in writing by the Chief Executive.
General
• Establishing and maintaining effective working relationships with colleagues at all levels.
• Provide support to the management team and other departments to help achieve corporate objectives.
• Promote equal opportunities and cultural development.
• Carry out all duties in accordance with Renaisi's Equal Opportunities Policy
• The list above is not to be regarded as exclusive or exhaustive and flexibility is required.
Person Specification – your skills, knowledge and experience
 (E) = Essential
(D) = Desirable
1. Values and equalities
Proven and demonstrable commitment to the principles and practice of equal opportunities in employment, and ability to promote the Company's Equal Opportunities Policies (E)
2. Experience
Experience in office administration and administrative tasks,(E)

Experience of working in a busy environment and managing multiple demands, (E)

Experience of data entry, (E)

Experience of proving high levels of customer service, (E)

Experience of reviewing data and producing reports, (E)

Experience with credit card and bac transfer reconciliation, (E)

Experience of archive of documents and files. (D)
3. Knowledge, Skills and Aptitudes
Knowledge and understanding of IT based systems, including general office packages such as Excel, Word and Outlook, (E)

Excellent verbal, interpersonal and written skills, (E)

Ability to manage a diverse workload whilst balancing priorities, delivering quality work and meeting deadlines, (E)

Skills in customer care, (E)

Excellent attention to detail and ability to solve problem creatively,(E)
Ability to be discreet with awareness of the need to maintain confidentiality on sensitive matters at all times. (E)
4. Qualifications
Evidence of relevant administrative, numeracy, literacy, IT or similar qualifications. (D)
How to apply:
Please apply by completing the application form. Please attach a CV and answer all sift questions to outline your skills and experience against the Job Description and Person Specification. For questions or queries about the role please contact Andrew Southcott at a.southcott@renaisi.com.
CLOSING DATE: Wednesday 2nd of February 2023 at 12:00 pm. Applications received after this time will not be considered.
We encourage applicants to submit their applications as soon as they can.
Renaisi is an equal opportunities employer. If you require any adjustments as part of your application please contact us to discuss.
No agencies please.
Benefits:
As much as we're looking for someone with the relevant skills, knowledge and experience, we are also looking for someone who wants to make a difference to communities, organisations and places. We're passionate about that and you'll need to be too!
We want to give back to our team as well and offer:
£26k salary per annum,

NEST pension scheme (6% Pension contribution),

5 days paid charity days per year,

25 days holiday entitlement + 1 day per year of tenure (max 5),

Cycle To Work Scheme,

Employee Assistance Programme.
Removing bias from the hiring process
Your application will be anonymously reviewed by our hiring team to ensure fairness
You'll need a CV/résumé, but it'll only be considered if you score well on the anonymous review
Removing bias from the hiring process
Your application will be anonymously reviewed by our hiring team to ensure fairness
You'll need a CV/résumé, but it'll only be considered if you score well on the anonymous review