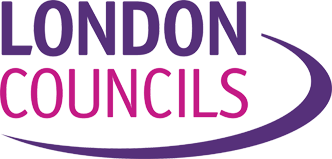 Principal Analyst & Policy Officer
London Councils
Team: Finance & Improvement
Grade: Band C
Salary: 36,042
Location:

London and remote

Closing: 12:00pm, 12th Jan 2022 GMT
Role posted - 4:48pm, 17th Dec 2021 GMT
Job Description
Job Purpose:
To support the work of the Finance policy team in providing information, analysis and advice for member authorities and acting as a key link with borough technical officers.

To provide analysis, research, information, and advice on issues relating to local government finance and funding.

To support the formulation, development, promotion and implementation of key London Councils policy projects and initiatives. 
Principal responsibilities:
To provide statistical analysis and quantitative research on emerging issues within local government finance.

To provide support to the development of London Councils' policy positions in relation to local government finance and funding for London boroughs.

To draft reports, consultation responses, briefings and other publications for consideration by officers, boroughs and members, ensuring that these are written in a clear and concise manner. 

To act as point of contact for enquiries on local government finance issues, responding to enquiries from colleagues, member authorities and others as required. 

To represent the organisation externally, promoting London Councils' key policy priorities

To develop and sustain positive relationships with external stakeholders in order to advance London Councils' policies and positions.

To undertake such other duties commensurate with this grade, as may reasonably be required and within agreed timescales and budgets.

Contribute to drafting consultation responses and strategic submissions to Government.

Support appropriate London borough officer networks.
Organisational responsibilities
Work with officers from other divisions within London Councils to help develop projects and services that support the wider work of the organisation.

To adhere to London Councils' policies, procedures, regulations and protocols in the discharge of all duties, in all aspects of work, including the Data Protection Act 2018.

To take care at all times to uphold health and safety at work for self and others and observe London Councils' Health and Safety policy and related procedures.

To uphold the highest standards of ethical conduct in line with the expectations of a local government officer and to adhere to such standards in order to uphold the reputation of London Councils and local government in London.  
Person specification
Our ideal candidate will:
Be an inclusive team player.

Have an excellent interpersonal skills.
Have experience of undertaking quantitative research, data gathering and statistical analysis.

Be highly numerate with the ability to accurately analyse, interpret and present complex financial, demographic and socio-economic data.

Have strong IT skills, including intermediate Microsoft Excel, Word and PowerPoint

Have strong written and oral communication skills

Ideally have some experience using Microsoft Power BI, Tableau or similar data visualisation software and statistical software such as SPSS, STATA or R.

Be able to present technical information clearly and concisely to a range of technical and non-technical audiences.

Be able to prioritise and manage projects with effective time management skills.

Be able to develop a network of contacts to call upon when developing policy arguments.

Be able to represent London Councils at a range of meetings and promote the organisation's key policy priorities.     

Be familiar with the policy and legislative process.

Understand the role of local government and London Councils' role within it.

Understand the complexities of working in a sensitive political environment.

Be able to assess the equal opportunities implications of local government finance policy.

Be an innovative thinker with creative problem-solving skills.
About London Councils
London Councils is a cross party organisation representing London's 32 borough councils and the City of London.

We develop policy and provide London-wide services including the Freedom Pass, Taxicard and Health Emergency Badge. We aim to get the best deal for Londoners and to ensure that London's councils have the resources, freedoms and powers to do the best possible job for local residents and businesses.

This job description is not intended to be rigid or inflexible but should be regarded as providing guidelines within which the post-holder works. London Council's work evolves continually, all team members, therefore, need to be adaptable. Other duties appropriate to the post may be assigned from time to time.
Hybrid working
Regular in-person time with the team and other London Councils' colleagues will be scheduled in compliance with the latest government guidelines. We currently envisage that one day a fortnight will be spent together in the office, but the timing and frequency will be discussed and agreed upon with the team based on the needs of our members and London Councils' policies
Removing bias from the hiring process
Your application will be anonymously reviewed by our hiring team to ensure fairness
You won't need a CV to apply to this job
Applications closed Wed 12th Jan 2022
Removing bias from the hiring process
Your application will be anonymously reviewed by our hiring team to ensure fairness
You won't need a CV to apply to this job