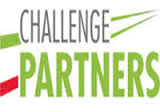 Partnership Coordinator
Challenge Partners
Salary: Salary £23,030 - £31,159 dependent on experience
Location:

London and Blended working -we require all staff to attend our office in South Bermondsey or be present at an event two days per week

Closing: This role has no specific closing date.
Job Description
Partnership Coordinator - Role Description
WE ARE RECRUITING NOW and will attend to your application as soon as it is submitted.
Challenge Partners' works nationally with over 500 schools and 100 trusts. We deliver programmes and networks which support school and trust improvement and leadership development.  Programmes include our flagship Quality Assurance Review programme, Growing the Top (for outstanding schools) and Extending Leading Practice for good schools looking to develop excellence in particular areas (more HERE).  We also offer a choice of Trust programmes and networks for trust leaders including Trust Peer Review and our Trust Leaders' Network (more HERE). Our collaborative networks for school leaders are local (hubs), regional (Jubilee Networks) and National. As we continue to grow the reach of our National Network of Excellence, this is an exciting time to join our central team and contribute to the success of our partnership. 
Overarching Job Purpose
The Partnership Coordinator role is both exciting and varied, providing the opportunity  to work across the organisation to develop your skill set. 
Your responsibilities range from delivering programme and network activities so that our partner schools and trusts have a great experience, to account management of our local hubs.  You will also support the delivery of events and meetings for our partners throughout the year. You will arrange virtual national network meetings and ensure that our accredited Areas of Excellence identified in our schools are further shared across the network through hub activities or Sharing Leading Practice days. 
Towards the end of the academic year, you will also participate in the recruitment and retention activities led by the Network Development Team.  
Working directly with school and trust leaders and hub managers, you will have excellent relationship management skills, an attention to detail and a commitment to continuous improvement in all that you and we do. 
This position requires a self motivated, organised, detail-focused and personable individual to work as part of our team.
We are looking to recruit new colleagues to work with a focus on the delivery of our programmes: The Quality Assurance Review, Growing the Top and Extending Leading Practice (plus any other programmes in pilot as they develop) ensuring our partner schools have a great programme experience (about 60-80% of time spent here dependent on operational requirements). 
The balance of time will be spent on account management of up to 3  hubs; delivering general programme and network activities;  supporting knowledge exchange and network development and growth activities, and handling general partner queries.
Candidates with prior relevant work experience of more than a year / transferable well developed skills are required. Please evidence this through your responses to the application questions by saying what you have done and achieved.
Key responsibilities
Programme / Network / Event delivery:

Support the delivery of key programmes and networks, including scheduling programme dates, training sessions, and other supporting activities.

Support the organisation of our National Network meetings, Sharing Leading Practice events and national conference

Communications:  

Respond to email and phone queries relating to Challenge Partners, programmes, networks, and hubs in a timely and professional manner. 

Undertake ad hoc and scheduled phone calls, hub visits and regular surveying 

Work with  programme, network and partnership leads to provide regular and relevant high quality communications to our partner schools on a cyclical basis e.g. renewals, induction, onboarding, engagement emails and regular hub updates

Partner relationship management:

Utilise and update our internal CRM system (Salesforce) 

Work with colleagues across the Challenge Partners Central Team to ensure our partners receive an excellent experience and to support schools get the most value from their partnership 

Support the induction and onboarding of new schools to their hubs and to the National Network of Excellence

Work through internal systems for customer care to troubleshoot and respond to schools or trusts

Stakeholder Management: 

Maintain agreed relationships with stakeholders, including coordinating and scheduling meetings with external stakeholders

As directed, maintain relationships with service providers and other stakeholders as identified and resolve all queries and operational issues, escalating as appropriate 

Provide year-round support to a number of local area Hub Managers within a designated region to ensure that every school within the hub has the support they need to lead their hub

Reporting:

Use data strategically, monitor programme, network and hub activity and provide regular reports and updates to the executive team and others, as required  

Knowledge Exchange:

Analyse shared priorities within hub action plans and work with our knowledge exchange team to ensure these inform other knowledge exchange activity

Identify and disseminate examples of effective practice, case studies, accredited Areas of Excellence working with our Knowledge exchange team and hub manager network 

Recruitment and Retention:

Complete basic digital marketing responsibilities for specific programmes / networks

Support year round recruitment of schools to the Network of Excellence, working with hubs to deliver introductory events 

Provide updates on schools in your hub to inform retention campaigns

Manage leads within your hubs, connecting schools with local hubs and/or Jubilee Networks 

Other tasks commensurate with the role as appropriate


Removing bias from the hiring process
Your application will be anonymously reviewed by our hiring team to ensure fairness
You'll need a CV/résumé, but it'll only be considered if you score well on the anonymous review
Removing bias from the hiring process
Your application will be anonymously reviewed by our hiring team to ensure fairness
You'll need a CV/résumé, but it'll only be considered if you score well on the anonymous review