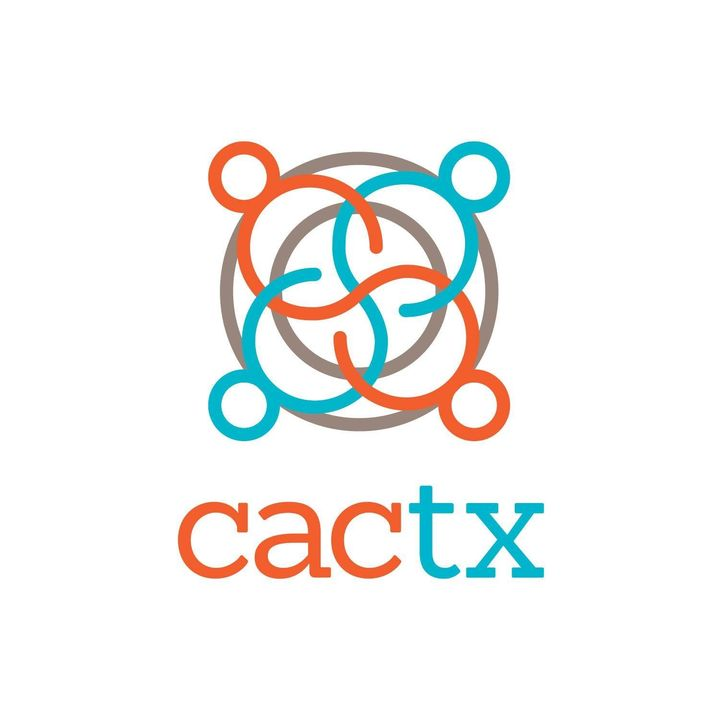 Compliance Manager
Children's Advocacy Centers of Texas
Employment Type
Full time
Location
Hybrid · Austin, USA
Salary
$77,000 - $77,147 (USD)
Closing: This role has no specific closing date.
Job Description
Children's Advocacy Centers™ of Texas, Inc.
Position Description: Compliance Manager
Reports To: Vice President of Contract Management
Status: Salaried, Exempt
Commitment Type: Full-Time, On-Going
 Work Environment: Hybrid, 2-3 days a week in office (may consider fully remote for an applicant in Texas but outside the Austin area)
 Base of Operations: 1501 W Anderson Lane, Building B-1, Austin, Texas 78757
PHILOSOPHY
CACTX is committed to a future where all children are free from abuse. We are actively working to end child sexual abuse for every child through collaborative, high-impact efforts with Texas children's advocacy centers and strategic partners. CACTX has become a national leader in providing best-practice, evidence- based services to children impacted by abuse, serving nearly one million children statewide through a statewide network of children's advocacy centers. We have scaled our vision to eradicate child sexual abuse and are growing our team to support this vision. At the core of what makes the work of CACTX possible is the skilled talent that embodies the organization's guiding principles and applies its unique strengths to achieve results. We believe that for CACTX to be a great organization, every staff member must be positioned and supported to achieve their full potential.
 Description: Under the supervision of the Vice President of Contract Management, the Contract Compliance Manager oversees the corrective action pipeline including maintaining the organizational system for local center corrective action tracking, communicating corrective action progress to CACTX leadership and program staff, and enforcing CACTX's non-compliance escalation policy.
 Essential Job Functions:
·       Responsible for managing the corrective action pipeline for all CACTX monitoring activities.
·       Establishing and maintaining CACTX's organizational system for corrective action tracking.
·       Review corrective action plans for all monitoring activities conducted within the fiscal year.
·       Communicating CACTX's escalation policy and corrective action process to local center leadership including local center boards of directors.
·       Serve as liaison between regional principal team, contract compliance team, and contract administration team to resolve local center compliance findings.  
·       Analyze corrective action pipeline activity to identify trends, challenges, and opportunities to proactively mitigate risk.
·       Actively maintain the CACTX Compliance Dashboard and related compliance tracking tools.
·       In collaboration with the Contract Management department, reviews annual applications for CACTX membership to determine if local centers meet minimum compliance standards to continue CACTX membership.
·       Participate in the annual risk assessment process and development of local center monitoring plans.
·       Participates in the development and revision of department policies, procedures, guidelines, and grant management tools.
·       Provides other contract management responsibilities as appropriate, necessary, and assigned.
Desirable Competencies & Skills:
Ensures Accountability – holds self, team, and relevant stakeholders accountable to clearly communicated expectations in an empathetic but steadfast manner.

Manages Conflict – comfortable navigating challenging conversations with local center staff and/or CACTX teams in pursuit of resolving compliance findings or implementing CACTX's escalation policy.

Conscientious – prioritizes "getting it right" over "getting done". Comfortable engaging in challenging conversations with other business unites or local center leadership regarding subcontractor requirements.

Time Management – confident in ability to produce high-quality work product while managing to multiple, often competing, deadlines.
Required Qualifications:
·       Bachelor's degree from a recognized college or university. Preferably in finance/accounting, public administration, or a similar field. Each additional year of approved formal education may be substituted for one year of required work experience.
·       Five years of compliance monitoring, auditing, program evaluation, or similar experience.
·       Solid computer skills, including an advanced knowledge of Microsoft Office.
·       Ability to manage entire business unit and make decisions with substantial latitude.
·       Must have own transportation and ability to travel up to 25%.
Preferred Qualifications:
·       Salesforce Associate certification.
·       3-5 years or prior auditing experience in public accounting, preferably performing Single Audits.
·       Demonstrated history of excellent written and verbal communication skills with strategic ability to tailor to audience and purpose.
·       Knowledge of TxGMS, Uniform Guidance (2 CFR 200), and best practices in managing government funding. Preference for candidates with prior experience monitoring compliance with state and/or federal funders.
·       Knowledge of Texas Standards for CACs and Chapter 264 Subchapter E of the Texas Family Code. Preference for candidates with prior CAC experience or comparable experience at organizations serving victims of crime.
 CACTX is an equal opportunity employer. All applications will be considered for employment without attention to race, color, religion, sex, sexual orientation, gender, identity, national origin, veteran, or disability status.
Removing bias from the hiring process
Removing bias from the hiring process
Your application will be anonymously reviewed by our hiring team to ensure fairness
You'll need a CV/résumé, but it'll only be considered if you score well on the anonymous review