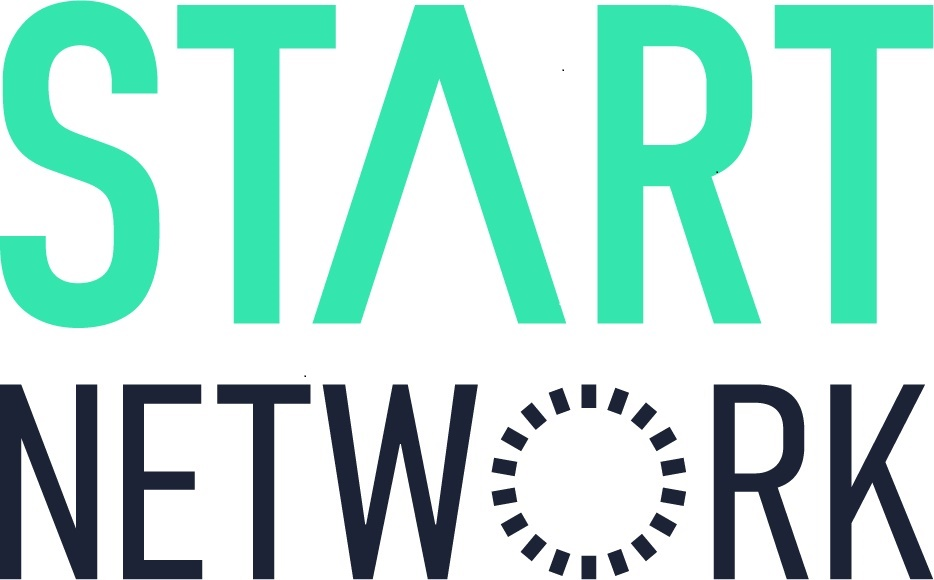 Senior Network Development Advisor (Infrastructure and Design)
Start Network
Location
UK or Start Network countries of operation (DRC, Bangladesh, Guatemala, India, Pakistan, Senegal, Philippines, Kenya)
Salary
£46,600 - £50,800 pa if UK based, otherwise sector competitive for the relevant local market
Closing: 11:59pm, 11th Dec 2022 GMT
Job Description
WHAT IS START NETWORK?
Start Network is a global membership of 55 organisations, working across six continents, to tackle what we see as the biggest systemic problems in the global humanitarian system. Start Network is an independent charity. We also work with Save the Children UK, which acts a grant custodian for Start Network.
Start Network's vision is for a locally led humanitarian system that is accountable to people affected by and at risk of crises. We aim to achieve this vision by making system-level shifts in how humanitarian assistance is approached and delivered.
THE PROBLEM & OUR SOLUTIONS
DECENTRAISLING & LOCALLY-LED ACTION: Shifting power and resources and decentralising decision-making to locally led networks and organisations.
EARLY & RAPID FINANCING: Building a global financing system that reduces risk, anticipates, and acts ahead of predictable crises.
COMMUNITY-LED INNOVATION: Incentivising innovative, locally led, and contextual solutions and learning from them together with people affected by crises.
To devolve and decentralise power within the global humanitarian system, we are working to become a distributed and global network of civil society hubs and members supported by a global platform that fosters connections, alignment of members, and innovation. Hubs are locally led networks of local, national, and international humanitarian actors working together to develop contextualised ways of dealing with humanitarian crises. We currently have five hubs in the Democratic Republic of the Congo (DRC), Guatemala, India, the Pacific, and Pakistan.
For more information about Start Network and what we do, please visit our website.
JOB PURPOSE
The Senior Network Development Advisor for Infrastructure and Design is responsible for supporting locally led Hubs to develop, grow and become independent, autonomous entities within the network. The main purpose of the role is to provide technical support to hubs in co-designing systems, resources, and processes to support them on their development journeys. Working closely with the Network Development team and based on learning, the Advisor will be an advocate for change and will take user-centred and iterative design approaches to ensure that support to Hubs is flexible in meeting their needs and aligned with our vision for systems change. 
The Advisor on Infrastructure and Design will have a close working relationship with the Senior Network Development Advisor for Partnerships who is responsible for hub partnership and brokering tasks.
KEY ACCOUNTABILITIES
NETWORK DEVELOPMENT
Support the Network Development team in the overall hub development process which may include some aspects of partnership and relationship management and coordination.
Establish a good relationship and coordination mechanism with the hub to be able to support them on their needs accordingly
Network and research to identify best practices and viable models for network infrastructure from across the humanitarian, development and other sectors linking to other networks and innovators
Work with the Hubs to co-design services, products and tools that are user-centred and locally relevant in meeting their needs
Develop a user-centred toolkit to support hubs in their incubation
Support hubs to test, implement and adapt their identified services and products
Support hubs to define their own funding needs and co-design funding mechanisms with them
Draw in support from other Start Network teams (Operations, Resource Mobilisation, Start Fund, CARF, Start Ready, Innovation, Communications and Advocacy and Membership) to support hubs in achieving their ambitions
Work with the Hubs and Learning Advisor to create a culture of learning and reflection to have the skills to grow and adapt in response to emerging needs, and participation is wider network learning activities
Encourage and support hubs to engage in the global network to advance locally determined goals and to learn from other hubs and members
Contribute to the design, implementation, and monitoring of the network's global infrastructure transition to ensure it is effective
ORGANISATIONAL CONTRIBUTIONS
Drive change by influencing Start Network's strategy and practice through the experiences and learning from implementing locally led initiatives
Work closely with Start Network teams to ensure that service provision to the hubs is part of their deliverables
Drive strategic thinking and understanding across the team around locally drive humanitarian action
Contribute to the Start Network team's shared objectives: communications, members engagement and resource mobilisation by ensuring that the hub agenda is adequately represented in relevant fora
Actively participate in cross-organisational outcome and solutions groups like the Hubs Solutions meetings or Hub Service Station discussions
Other duties commensurate with the role as determined by the line manager, including provision of surge capacity into other areas of the organisation where needed
PERSON PROFILE
QUALIFICATIONS, EXPERIENCE AND SKILLS
Experience of working with experimental approaches using innovation (particularly user-centred design) tools and methodologies
Experience of rolling out complex organisational or programmatic structures, preferably within the humanitarian sector
Experience of collaboration, including forging and maintaining effective and strong relationships across organisational boundaries, cultures, and often remotely
Experience in facilitating a variety of stakeholders to contribute to delivering strategies
Experience in supporting organisations on change management, organisational development, and innovative programming (desirable)
Experience in partnership management and coordination
Working knowledge in one or more of the Hub languages (desirable)
Understanding of innovative global networks, and network growth models
Empathy driven team player with an ability to work flexibly and adapt to changing demands, which sometimes requires working out of office hours to collaborate with people across different time zones.
KEY COMPETENCIES
Manage relationships with hubs and other stakeholders and establish a collaborative way of working together
Influence stakeholders to address difficult or complex issues by listening to diverse perspectives, finding common ground, and avoiding criticism or complaint
Hold both a strategic perspective and enough detail to work with one part of the organisation whilst understanding the impact on other parts of the organisation and network through listening and engaging with other teams
Manage ambiguity by weighing up risks and uncertainties with opportunities in pursuit of our vision based on the evidence available
Balance the tension between thinking, trialling, and deciding to move forward in line with expectations from key stakeholders, namely members and Hubs
Enable the Network to develop in a way that embraces diversity and creates space for local and national agencies to gain power by driving the vision, mission and purpose and defending it against those who do not support it
Seek to understand and act upon own areas for growth, reflecting and learning from things that have not gone so well by showing vulnerability and openness to change
Create and promote a learning culture, authentically sharing own learning and supporting others to do the same at organisational, team and network level
Anticipate the 'what ifs' and actively plan to navigate them together with the team, seeking collaborative solutions and drawing on those with relevant expertise
OUR OFFER TO YOU
Centrally located office space if based in the UK, with onsite drinks available free of charge
Hybrid working with options to work from home and remotely
Flexible working arrangements
Learning and development opportunities for individuals and cross-organisationally
25 days' holiday plus 2 company days over the Christmas/End of Year period
INFORMATION FOR CANDIDATES
Our roles are open to discussion about flexible working. For part-time working and job-shares, please get in touch with us for a conversation about possibilities.
Start Network is committed to protecting people, particularly children, at-risk adults and affected populations from any harm. We are also committed to safeguarding staff from any forms of bullying, harassment, sexual harassment, discrimination, and abuse of power as outlined in the Dignity at Work policy. Start Network embraces diversity, promotes equality of opportunity and eliminates unlawful discrimination. We are an equal opportunities employer and treat every application on merit alone. We particularly encourage applications from disabled, BAME, LGBTQ+ and non-binary candidates. We offer a guaranteed interview scheme for disabled applicants who meet our essential selection criteria set out in the Person Profile.
APPLICATION
Applications should be through Be Applied our online recruitment platform which uses anonymised applications and predictive, skill-based assessments which are blind- reviewed to reduce bias.
If you have any questions or need support with your application, please email us using peopleandculture@startnetwork.org
Closing date: Sunday 11th December 2022
Applications may be reviewed on an ongoing basis, so please apply early where possible
Any offer of employment will be conditional subject to relevant checks. Please refer to our privacy statement and candidate privacy notice regarding treatment of your data. Start Network also participates in the Inter Agency Misconduct Disclosure Scheme. The core of the scheme is that participating organisations share information about safeguarding-related misconduct (i.e., sexual exploitation, sexual abuse, or sexual harassment) that a candidate has been found to have committed during employment, or incidents under investigation when the candidate left employment. For more information regarding this scheme, please visit their website: https://misconduct-disclosure-scheme.org/
Removing bias from the hiring process
Applications closed Sun 11th Dec 2022
Removing bias from the hiring process
Your application will be anonymously reviewed by our hiring team to ensure fairness
You'll need a CV/résumé, but it'll only be considered if you score well on the anonymous review
Applications closed Sun 11th Dec 2022