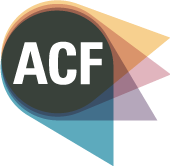 Head of policy (interim)
Association of Charitable Foundations
Team: External Affairs
Salary: £47,700 plus benefits
Location:

28 Commercial Street, London E1 6LS. Currently operating hybrid working.

Closing: 11:59pm, 31st Jul 2022 BST
Role posted - 11:26am, 1st Jul 2022 BST
Job Description
Job pack
About the Association of Charitable Foundations
The Association of Charitable Foundations (ACF) is the membership body for UK foundations and grant-making charities.
Founded in 1989, we have over 430 members who reflect the diversity of the foundation sector, including family trusts, corporate foundations, broadcasting appeals and livery companies, which fund a very wide range of charitable causes.
Our values guide our work
We care

We are open

We are evidence based

We are ambitious
 About the role
This is a great time to join our friendly team, working at the heart of ACF. We will be publishing our new strategy in the autumn, setting out an ambitious agenda for ACF and for the role that foundations can play in achieving change for social good.
As part of the transition to the new strategy, we are looking for an interim head of policy for six months to one year (open to negotiation). The role sits within our external affairs team which looks after our policy work and our interactions with government, regulators and other stakeholders, identifies issues that foundations should be aware of and promotes opportunities for engagement with policy makers.
The head of policy leads on our policy development, working with the Senior Policy and Engagement Officer. This includes leading on our Members' Policy Forum, which provides opportunities to bring foundations and policy makers together around issues of common concern. The Forum enables foundations to talk to their peers on topical policy issues and keeps members up to speed on policy issues directly relevant to the operating environment.
The role will also support the development of the next stage of our ground-breaking Stronger Foundations programme. This programme helps grant-making charitable foundations identify and pursue ambitious practice. We have published six thematic reports setting out 40 pillars of ambitious practice and launched a self-assessment tool to help our members to explore their organisation's strengths and weaknesses and embed these pillars in their work. We now want to take the programme into the next phase to continue to improve practice across the foundation sector and the role will work with others to develop what this next stage looks like in the context of the new strategy.
The role offers an opportunity for someone to develop their policy development and influencing skills in a more senior role, for instance suiting someone looking to move up from a policy or grant-making role within a foundation or from a policy role in government or civil society. It needs someone who can provide rigorous analysis of issues with a creative approach to spotting opportunities and suggesting solutions.
We are advertising this as an interim role while we develop and refine the role of the external affairs team in the light of the strategy. The strategy under development sees ACF supporting foundations to rise to the many challenges of our times. An essential element of this will include working through and supporting foundations with how changes in public policy and the external environment will affect their missions.
 What you'll do
·         Cultivate relationships with ACF members and networks, and key external stakeholders
·         Identify opportunities to influence policy, regulation, legislation, or other decisions that would enhance the operating environment for foundations
·         Work with colleagues to effectively communicate ACF work on policy and practice to members and key stakeholders
·         Support the CEO and executive leadership team by representing ACF at external events
·         Identify changes in the external environment that will impact members and inform and support them to manage risks and opportunities for their work
·         Manage the work of the Members' Policy Forum, including its programme of events, to improve links with between policy makers and ACF members
·         Work with colleagues to develop the next stage of ACF's Stronger Foundations programme to identify ambitious practice for foundations and enhance foundations' effectiveness and reputation
·         Attend ACF member-led network meetings and help to facilitate member engagement in policy debates where appropriate to ensure our work is informed by members
·         Contribute to ACF's research output to provide rigorous and useful evidence on the foundation sector and current and future operating environment
·         Line manage ACF's Senior Policy and Engagement Officer to support their professional development
·        Support with fundraising and reporting, participating in team meetings and events to ensure cross organisational objectives are met.
What you'll bring
·         Experience of building relationships with senior stakeholders and partners
·         Significant experience of developing and/or successfully influencing policy
·         A good understanding of the UK's policy and political system and ability to identify relevant issues for foundations and wider civil society
·         The ability to make good decisions and to spot new opportunities
·         Ability to manage high level tasks and projects and manage competing priorities
·         Excellent personal communication skills with ability to advocate on behalf of the organisation and to write persuasive and compelling communication to different audiences
·         Highly developed ability to develop and maintain networks and productive working relationships with stakeholders
·         Highly developed analytical ability
Benefits
ACF has a developed a range of benefits to enable staff to perform and be supported in times where personal situations change.  Annual leave is 25 days per year, plus all the bank holidays, as well as time off during Christmas and New Year which does not affect the leave above.  We will also make a pension contribution of 10% of base salary into Now Pensions on your behalf.
We have a generous sick leave policy to support staff in the event of illness or accident, and a Parental, Maternity and adoption leave policy designed to support staff significantly above our legal obligations.
ACF is currently using hybrid working, with staff able to work from home some of the working week, and we will ensure that any working from home is supported by appropriate equipment.  ACF is also open to flexible working arrangements.
The open application process
ACF uses Be Applied https://www.beapplied.com/ as its recruitment platform to remove as much bias as possible during the recruitment process.  Candidates will complete questions on the platform, which are scored for every candidate who completes an application by a suitably trained and qualified panel. Those selected to be interviewed are as a result of these scores; we do not take CVs into account at this point in the process.
Interviews will take place online, with the structured questions shared in advance to enable candidates to prepare thoroughly. The Panel will independently score each candidate's responses with a review of candidates' summary scores only when all interviews are completed. 
Communication will be via email through the platform and managed independently by ACF's HR team. Any support a candidate needs can be directed to recruitment@acf.org.uk which will not impact their application, negatively or positively.
All candidates who apply for the position will receive feedback from the panellists at the conclusion of the process to support your future applications.
Open application Link:    
Secondments
As this is an interim role while we develop the new strategy, we are also open to secondments from ACF members or others. If you are interested in this offer, please contact recruitment@acf.org.uk to discuss this.
 Application deadline: 11.59 pm 31 July 2022
Interviews to be held: Week commencing 9 August 2022. Interviews will take place on Microsoft Teams or Zoom. Please let us know in advance if you require any reasonable adjustments for any interview.
Removing bias from the hiring process
Your application will be anonymously reviewed by our hiring team to ensure fairness
You'll need a CV/résumé, but it'll only be considered if you score well on the anonymous review
Applications closed Sun 31st Jul 2022
Removing bias from the hiring process
Your application will be anonymously reviewed by our hiring team to ensure fairness
You'll need a CV/résumé, but it'll only be considered if you score well on the anonymous review
Applications closed Sun 31st Jul 2022