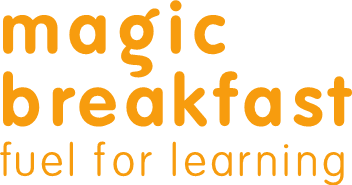 Resource and Business Administrator
Magic Breakfast
Team: Human Resources
Salary: £24,000
Location:

Two days office based (Shoreditch, London) and remaining days flexible on a hybrid basis.

Closing: 12:39pm, 22nd Feb 2023 GMT
Job Description
BACKGROUND
Our work has never been more needed. There is a child hunger crisis in the UK, with the latest research suggesting that the number of children and young people at risk of hunger has rocketed to 4 million. That's one in four children who don't have enough to eat.
When a child is too hungry to learn, when they're aching for something to eat, they can't concentrate. They can't absorb information. Big feelings and worries can be impossible to control. They fall behind in their studies.
In 2022, Magic Breakfast were reaching around 200,000 children and young people every school day. We work with schools working within high levels of disadvantage, helping staff target the children most in need without causing stigma or embarrassment.
This is an exciting time to join Magic Breakfast if you wish to make a difference to the lives of children. We are expanding our team to meet the challenge of ending child morning hunger, both for now and for good.
This is an exciting time at Magic Breakfast, as we have just developed a new strategy and organisational structure. The People and Culture team has played a key role in this and is pivotal in ensuring we continue to deliver a people-centred approach to support the organisation to meet the challenge of ending morning hunger for now, and for good.
This central role will work as part of the People and Culture team with a wide remit across a range of activities including those relating to Business Operations, Resource Management, Health and Safety, Internal Communications, and Human Resources. It will deliver an effective, collaborative and proactive day to day service to support staff and processes at Magic Breakfast enabling the smooth running of our evolving, fast moving and dynamic organisation.
KEY RESPONSIBILITIES
Office support, resource management and Health and safety
• Be the first point of contact for general queries via post, email or phone, delegating or managing responses as appropriate in a timely manner
• Support with the maintenance and management of the charity's offices including but not limited to:
o Managing, opening and distributing post
o Ensuring the space is well organised and tidy
o Managing resources, including stationery, equipment and other materials are stocked and in good working order
o Scheduling meetings, booking rooms, organising
o Liaising with third parties about maintenance and access
o Undertaking any regular Health and safety monitoring
• Support to all staff including home based with
o equipment requests including support individuals with carrying out DSE and other health and safety related checks on working environments
o Printing and distributing visit forms/documents
o Distributing items for Engagement Partners and schools
People and Culture
• Support the People and Culture team to maintain accurate and efficient administrative systems.
Support recruitment activity with effective administration of campaigns and proactive candidate management.
• Support the processing of payroll and employee lifecycle activity.
• Support the onboarding and induction of new joiners.
• Provide general administrative support when needed including minute taking as requested and arranging training or events.
Internal communications
• Support the Head of People with running internal communications channels including but not limited to:
o Drafting and distributing of staff e-newsletters
o Coordination of all staff meetings
o Management of the intranet
The role will also have the opportunity to further develop new and existing internal communications channels and play a key part in the evolution of this key area, which is vital for a charity which has undergone rapid growth and change with a workforce that is a mix of hybrid and remote working.
PERSON SPECIFICATION
Knowledge and Experience
• Experience of working within a formal setting or office environment carrying out administration and supporting Human Resources via processes and procedures
Skills and Abilities
• A collaborative team player with the confidence to work both self-sufficiently and across teams and departments, proactively engaging colleagues on relevant activities and initiatives.
• A strong proactive, customer service ethos and solutions focus mentality supported by great communication skills.
• Outstanding time management and organisational skills with the ability to prioritise multiple tasks simultaneously and work under pressure to deadlines.
• A focus on being effective and using initiative with the ability to, and ideally experience of, identifying and proposing improvements to processes and procedures within remit.
• Has strong attention to detail, accurate and with the ability to undertake processes effectively and produce quality work. An understanding and ability to work with confidential and sensitive information.
• Proficiency in full suite of Microsoft Office Programmes (strong level in Excel and Word), ideallywith experience using databases and the ability to learn new software packages quickly.
Other
• Passion and commitment to Magic Breakfast's aim of alleviating morning hunger as a barrier to learning for children in the UK.
• Share Magic Breakfast's commitment to Diversity, Equality and Inclusion as well as the focus on Environmental sustainability within the workplace.
• Uphold a culture that keeps children and young people at the heart and encourages openness, collaboration, bravery, compassion, and a solutions-focused approach
• Willing to travel within the UK occasionally for meetings and other events.
• Contribute to team meetings, sharing best practice and supporting team members where necessary.
• Work collaboratively as an active and engaged member of the administration network in the charity, sharing best practice, enhancing and developing effective processes that align and reinforce efficiency in all areas.
• Support the development of the desired working culture of Magic Breakfast through the charity's values, ways of working, behaviours and other initiatives.
• Participate in occasional work-related events at external venues and perform support related activities as required.
• Be willing to undertake occasional work outside of regular office hours and UK travel.
• Adhere to all Magic Breakfast policies and procedures, also ensuring that all activity is compliant with current legislation, GDPR and safeguarding requirements.
• Undertake any other reasonable duties within the scope of the role.
• An interest in, and awareness of, the way HR and internal communications contribute to an organisation. Experience in these areas would be welcome but are not essential. The role will give meaningful exposure to these fields and allow for development opportunity should the role holder want to build their career in these areas. In time this could include support for an apprenticeship or other qualification routes.
Removing bias from the hiring process
Your application will be anonymously reviewed by our hiring team to ensure fairness
You won't need a CV to apply to this job
Applications closed Wed 22nd Feb 2023
Removing bias from the hiring process
Your application will be anonymously reviewed by our hiring team to ensure fairness
You won't need a CV to apply to this job
Applications closed Wed 22nd Feb 2023