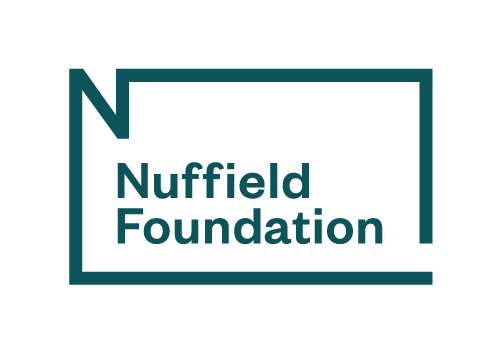 Research Officer - Nuffield Council on Bioethics
Nuffield Foundation
Team: Nuffield Council on Bioethics
Salary: Salary circa £35,000 per annum. Fixed term contract for 6 months. Full-time (35 hours), flexible/reduced hours also considered.
Location:

We're London based, with the ability to work from home for part of the week

Closing: 11:59am, 25th Oct 2021 BST
Role posted - 12:09pm, 7th Oct 2021 BST
Job Description
The Nuffield Council on Bioethics is hiring a Research Officer on a 6 month contract to work on our in-depth inquiry into the ethical issues raised by the use of genome editing in farmed animals. This is an excellent opportunity for someone interested in the high-profile area of bioethics.
The role
The Research Officer will support an Assistant Director in managing the publication and launch of the report, organising and helping with the post-publication publicity, and following up the report's recommendations to help ensure that it has impact.  They will also carry out research, including background and scoping work on the next in-depth project.
This is a hugely varied and interesting role which will enable the Research Officer to gain experience of a wide range of research, writing, and project-based activities. For example, in the past, research tasks have involved literature reviews, work on public dialogue activities, and writing tasks have included developing background papers and drafting blog posts. The Research Officer will work closely with the academics, clinicians and other experts who sit on the Council's committees and with varied groups of external stakeholders.
Research for these activities will involve both desk research and discussions with experts and stakeholders. In addition, the Research Officer will contribute to the general activities of the research teams, which include managing information resources, and they may be asked to help out with other projects from time to time.
Candidates will require a relevant degree (for example in biological sciences, medicine, philosophy, law or social science) and knowledge of bioethical issues. Good communication skills and experience of research, drafting and event organisation are also essential.
This is a 6 month contract, working 35 hours a week.  We would be looking for the successful candidate to be able to start as soon as possible.
For further information about the role, please click here to download the full job description. 
How to apply 
The closing date for applications is 11:59am (BST) on Monday 25 October 2021, with interviews taking place via video on the 4th November 2021.  
You will be required to complete some questions as part of this application process, and you are also required to upload an up-to-date copy of your CV. The Applied platform lets you save an application and resume it ahead of submitting before the application deadline. 
About the Council 
The Nuffield Council on Bioethics is an independent body that examines and reports on ethical issues in biology and medicine. The Council has achieved an international reputation for advising policy makers and stimulating debate in bioethics. 
The Council has published over 30 reports on a wide range of bioethics issues, including gene editing in human reproduction, the use of biological and health data, mitochondrial DNA disorders, children and clinical research, organ donation, cosmetic procedures, non-invasive prenatal testing and research in global health emergencies. The reports are the outcome of in-depth inquiries that usually take 18-24 months to complete. 
In addition, the Council responds to developments and debates in medicine and bioscience through more rapid activities. We do this through our active response programme, which includes the Council's series of policy briefing notes and workshops. Potential work topics for both the in-depth inquiries and more rapid activities are identified through the Council's horizon scanning programme. 
The Council is funded jointly by the Nuffield Foundation, Wellcome and the Medical Research Council. 
Find out more about the Council at: www.nuffieldioethics.org
Removing bias from the hiring process
Your application will be anonymously reviewed by our hiring team to ensure fairness
You'll need a CV/résumé, but it'll only be considered if you score well on the anonymous review
Applications closed Mon 25th Oct 2021
Removing bias from the hiring process
Your application will be anonymously reviewed by our hiring team to ensure fairness
You'll need a CV/résumé, but it'll only be considered if you score well on the anonymous review