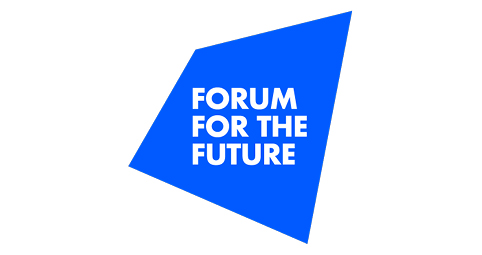 Principal Sustainability Strategist
Forum for the Future
Team: APAC
Salary: S$87,341 to $ 98,517 per annum, dependent on experience
Location:

Singapore

Closing: 11:59pm, 30th May 2021 +08
Role posted - 11:05pm, 28th Apr 2021 +08
Job Description
Benefits: various opportunities for flexible working, generous time off policies, and other sector-competitive benefits.
Overview
Are you passionate about catalysing the transition to a just and regenerative food system in Asia?
Forum for the Future is looking for a Principal Strategist to bring their expertise and experience to shaping and driving how Forum can contribute to transformational change in food systems especially - but not exclusively - in Asia. This role will include conceptualising and designing work programmes, project direction and management, and nurturing relationships with others within the ecosystem to enable Forum to act collaboratively in achieving its goals.
About Forum
Forum for the Future is an independent, international non-profit with a purpose to accelerate systems change for a just and regenerative future. We have a 25 year track record in partnering with pioneering companies who recognize that social and environmental issues are already shaping their business context today, and want to actively create the conditions for their future success. In addition to working with these organisations one on one, we bring companies, NGOs, government representatives and others together to create action-oriented coalitions on particularly urgent and complex sustainability challenges. Examples include The Protein Challenge 2040, designed to contribute towards a goal of feeding up to 10 billion people with sustainable protein in the future; Cotton 2040, which is working to mainstream sustainable cotton; and the Responsible Energy Initiative which is supporting market actors in the energy system to ensure the production and deployment of renewable energy is ecologically safe and socially just. As a charity, we publicly share our learnings from this work through communications, events, and our School of System Change.
Forum has offices in London, New York, Mumbai and Singapore. We are a multicultural team of 80+ people and we operate as a global team, delivering both international and local projects.
Our work environment
We are inspired by the world in which we live and those with whom we share it. We celebrate the indivisibility of all life forms on Earth, are committed to the pursuit of equity, and seek to act justly in all we do. These values help build our common culture, shape our shared purpose and guide us in all actions and decisions. We believe in being courageous, adaptive, inquisitive, respectful, empathetic and playful.
We enjoy working in teams, collaborating, and learning from each other. We are a dynamic, flexible and supportive team of people who care about each other's well being and the world around us.
At Forum, we aspire to foster positive team spirit and to provide the best possible working environment for all our staff; one that is based on the highest standards of ethics, honesty, integrity, openness and transparency.
We are an inclusive organisation that encourages applications from across our diverse communities. We're committed to building a team of capable and thriving people from all walks of life.       
Together we can reinvent the way the world works.
About you
Our ideal candidate is someone who will thrive in and contribute to Forum through their shared belief in our purpose and  values and, will bring their expertise, experiences, skills and commitment to tackling complex sustainability challenges and inspiring and equipping people and organisations to join in these endeavours
To thrive in this role you will:
●      have a deep understanding of the role sustainable food systems will play in delivering a just and regenerative future and the relevant experience to support Forum's work in this field;
●      be adaptable and resilient in the face of complexity and uncertainty that we often work with;
●      have experience of applying tools, methodologies or working processes that create systems change. This might include applied systems thinking, design, futures, transformational learning, social innovation, collaboration, sustainability transitions;
●      be inspired by and committed to Forum for the Future's mission in tackling complex sustainability challenges through systems change approaches.
To find out more about this vacancy, please download and read the full job description
To be considered for this vacancy, please complete the application form by the stated deadline.
Application process – please read before applying
We use the Applied platform because it is designed to reduce bias in our recruitment process. To apply for this job, we ask you to answer a few work-based questions. Please therefore read the application questions carefully and answer them in the space provided (250 words) to clearly demonstrate your understanding of the role, and how your skills and experience will enable you to thrive and deliver in this post in Forum for the Future.
We use the Applied platform because it is designed to reduce bias in our recruitment process. To apply for this job, we ask you to answer a few work-based questions. 
Your answers will be randomised and anonymously scored by members of Forum's selection panel. Our initial selection is based on how you answer these questions, rather than looking at your CV. Candidates with the top scoring answers will be invited to a structured interview where you get to meet some of the team. At the interview stage you will be asked questions that reflect the role and also to complete a work-based task, so you have the chance to demonstrate your skills. 
The Applied platform includes instructions on how to use the portal. Once you start your application you will be presented with a dashboard which helps you to track your progress and reminds you of the closing date for the application. As you complete sections you can draft and save your responses to review and submit when you are ready to (as long as you're within our required application deadline).
Please note:
All Forum employees are currently working remotely; once the offices re-open, we will return to working from our Singapore office.
Some of the personal data you provide to Applied when you apply for a role with Forum for the Future will be passed on to us for the purposes of (a) reviewing your application; (b) inviting you for interview; and/or (c) offering you a job and getting you set up as an employee. For full details on how we collect and use your personal data please visit our privacy notice here.
If your application is not successful, any personal data provided to us by Applied (including any personal data relating to equal opportunities monitoring as set out above) will be retained by Forum for the Future for no longer than 12 months after the application deadline has passed, at which point your personal data will be securely deleted. We only keep your information for that period in order to allow us to comply with relevant legal obligations.
Equal Opportunities
Forum for the Future wholeheartedly supports the principle of equal opportunities in employment. We promote and support equality, diversity and inclusion both in our own workplace and through our work with our partners and the wider public.  We actively support and promote diversity as an essential component of sustainability, and as a key element of our organisational values.  We oppose all forms of unlawful or unfair discrimination on the grounds of colour, race, nationality, ethnic or national origin, gender, marital status, sexual orientation, age, disability, caste, religion or belief. We encourage applications from under-represented groups, including those who identify as disabled, LGBTQ, ethnic minorities, and come from diverse social and educational backgrounds.
Removing bias from the hiring process
Your application will be anonymously reviewed by our hiring team to ensure fairness
You'll need a CV/résumé, but it'll only be considered if you score well on the anonymous review
Applications closed Sun 30th May 2021
Removing bias from the hiring process
Your application will be anonymously reviewed by our hiring team to ensure fairness
You'll need a CV/résumé, but it'll only be considered if you score well on the anonymous review