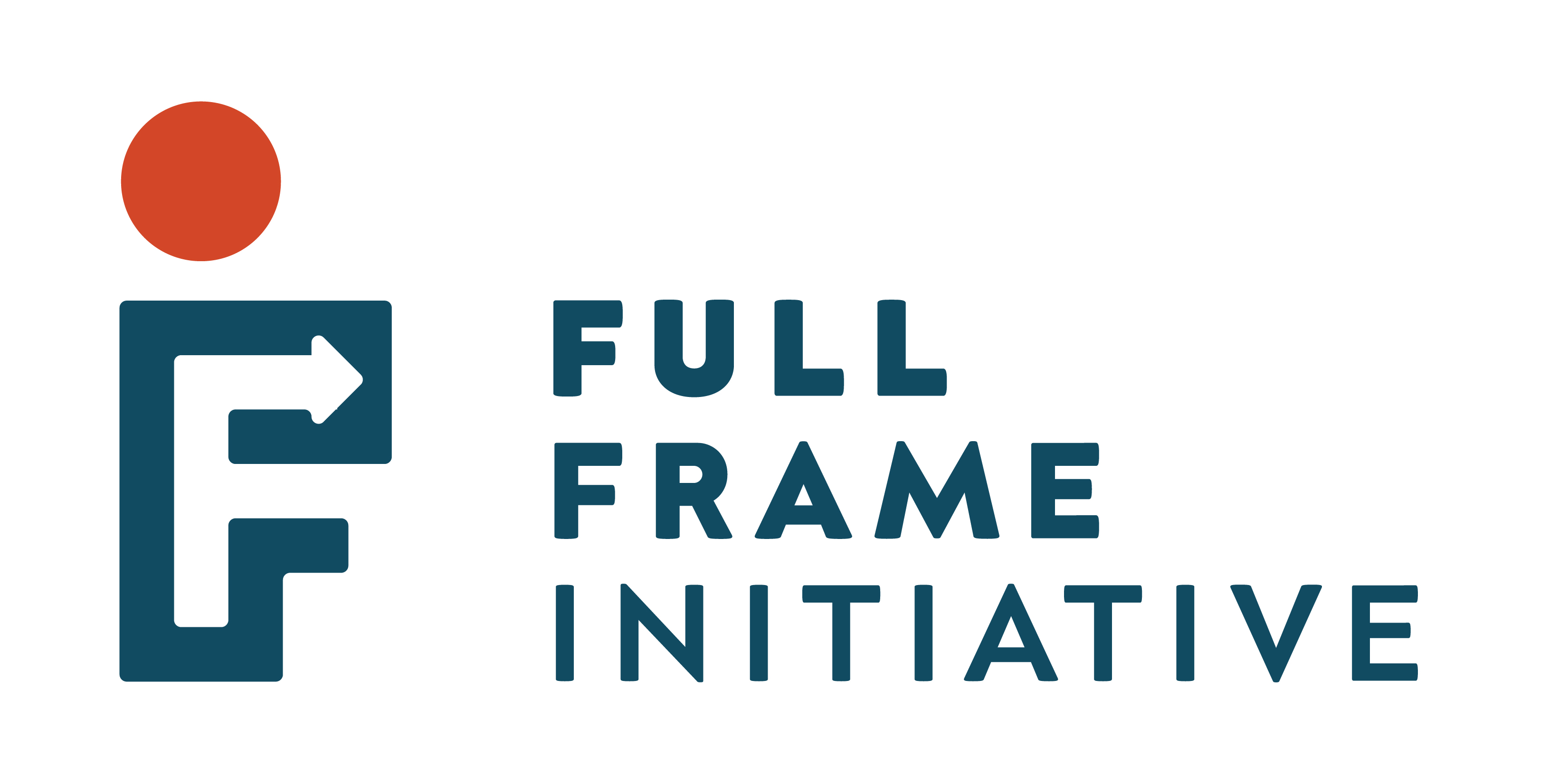 Chief Communications Officer (Remote)
Full Frame Initiative
Location
Remote (in United States)
Salary
$154,500 to $185,000
Closing: 5:00pm, 8th Jun 2022 EDT
Job Description
Organization Overview
The system is rigged and the solution isn't just to create more programs for people harmed by these unfair systems. The solution is to reimagine these systems to make our country fairer and more equitable for everyone—which means ensuring that the places where we work, live, play and pray tap into people's universal drive for wellbeing, instead of undermining wellbeing for some and enabling it for others. That's what we do. 
The Full Frame Initiative (FFI) is a social change nonprofit working toward a country where everyone has a fair shot at wellbeing—the needs and experiences essential for health and hope. We partner with a growing cohort of pioneering public systems, communities and nonprofits across the country to fundamentally transform the structures and beliefs that perpetuate poverty, violence and oppression. We are bold, mission-focused, creative and committed learners and are willing to use our passion, humor and hope to fuel change. FFI is a virtual organization with employees located across the country. Please visit our website to learn more.
Position Overview
There is a growing movement to make this a country where everyone has a fair shot at wellbeing. 
We know that inequitable access to wellbeing undergirds our country's deepest challenges, and a wellbeing orientation can open up entirely new solutions. Now we need your help to lift up this framework, share compelling stories of change, reframe narratives about what is possible, and build campaigns that convert interest into action.
We're looking for a Chief Communications Officer (CCO) who is passionate about using their communications skills and connections to advance this movement. This includes creating, placing and amplifying content (for use by allies and champions as well as FFI) that creates a case and a movement for a country where everyone has a fair shot at wellbeing, and positioning FFI as a leader in creative solutions to prioritize wellbeing. This is a great opportunity for a communications leader with expertise in using communications to foster movements.
The CCO will join the leadership team at an exciting moment in FFI's history to help shape the organization's national strategy, identifying opportunities to advance more rapidly toward our North Star.
Position Details, Compensation and Benefits
Classification: Full-time, Exempt, 40+ hours per week

Location: Remote, United States

Work Hours: 40+ per week, flexible schedule with the ability to respond to urgent requests that may fall outside of regular business hours

Annual Salary: $154,500 to $185,000

Travel Requirement: Anticipate some travel. We wish we could say more. We're starting to do a bit of travel organizationally, but our whole operating model has shifted and none of us knows what the public health future is in the near term.

Reports to: CEO

Supervises: Two manager-level direct reports, and consultant contracting and management responsibilities. Success in this position will lead to a larger team to supervise. 
Benefits 
Health Coverage: national medical coverage, 75% of total monthly premiums paid by FFI, national dental coverage, 50% of total monthly premium paid by FFI, and national vision coverage, 24% of total monthly premium paid by FFI, Health & Dependent Care FSA, and HRA

Annual Paid Time Off: 11 holidays, up to three days of service/civic engagement, up to 120 accrued vacation hours, and up to 96 hours sick/personal leave

Employer-paid life insurance, short-term disability and long-term disability 

403(b) retirement savings program

Annual stipend for professional development
Essential Duties and Responsibilities
Accelerate the Movement

Develop compelling content for use by FFI and allies that makes the case for a fair shot at wellbeing. Illustrate what is possible when wellbeing is a core design principle for systems and communities, through concrete, inspirational, story-telling using a variety of media that can be shared online and across social platforms. Engage partners and allies as co-creators, not just informants.

Oversee and support the creation and execution of campaigns and events that advance collective efforts, build constituency, and inspire action.

Ensure that our content and communications are non-extractive, reflect our values and commitment to social change, and  illuminate the transformative power of fixing systems not people.

Leverage FFI's partners, networks, and champions to amplify our collective messages and co-promote relevant materials. 

Proactively identify opportunities (e.g., speaking opportunities, convenings, media engagement and op-ed placement), key external events, and priority issues that are good vehicles for raising awareness around equitable access to wellbeing, 
Build FFI Thought Leadership

Help establish FFI as the leading expert in transforming structures and systems to prioritize wellbeing by: 

Media relations:  Connecting with reporters and influencers covering solutions to our nation's most pressing social issues and placing thoughtful op-eds in the outlets read by core audiences.

Stakeholder engagement:  Coordinating and supporting meetings with key stakeholder groups that represent policymakers, systems leaders and planners, and speaking at the conferences and meetings they attend. Match the right spokesperson (our CEO, a partner, a team member or other) for the right opportunity, and support as relevant.

Lift up FFI's contributions: Support codification of our insights and knowledge. 

Oversee all of FFI's marketing materials– including our website, email newsletters, printed collateral, impact stories, and videos. Manage and refine FFI's elevator pitch, talking points, key audience messaging, visual identity, and brand guidelines. Oversee FFI's social media strategy.
Lead Communications Strategy & Vision

Develop and implement a strategic communications plan that encompasses the activities above

Regularly evaluate and make necessary adjustments to the communications strategy based on communication trends and conversations about wellbeing happening outside of FFI

Set the communications team's goals and oversee budget
Executive & Team Leadership

Support the design, development, and execution of FFI's organizational strategy 

Lead on culture within your team and across the organization, including developing your staff to be leaders of their work

Actively advance FFI's commitment to racial justice and equity

Build a team environment that embodies high performance, a commitment to equity and inclusion, experimentation and learning, emergent strategy, centering community, and working through networks to create social change
Prioritize ongoing learning and personal development. 

Other responsibilities as necessary to support a growing organization.
Qualifications
Passion to drive transformational change – you are excited to teach the world that inequitable access to wellbeing undergirds our country's deepest challenges and that a wellbeing orientation opens up entirely new solutions

Track record of driving successful communications strategies for movements (not just promoting individual organizations) – your past experience includes time in issue-based advocacy, political campaigns, grassroots organizing, civic engagement, nonprofit marketing, or other similar areas

Exceptional communication and presentation skills – you have a unique ability to inform, influence, convince, and persuade a variety of audiences with diverse experiences and mindsets

Experience reframing ideas and shifting perceptions of deep-rooted mental models – you have experience driving systems change and a hunger to keep learning how to do this, and you are well-versed in (and will avoid) framing "traps" that reinforce racism and othering

Skilled at building relationships with national reporters and influencers – you can demonstrate high-impact media placements or viral marketing campaigns

Nimble and find delight in responding to windows of opportunity - you are skilled at quickly sourcing and working with highly qualified vendors as well as staff members to respond to emergent opportunities and needs and in quickly standing up new engagement opportunities 

Ability to design and implement a big-picture vision – you thrive in environments where you are both a strategist and implementer, leading a small team in a rapidly changing environment 

Ability to work effectively in a virtual environment – you can build authentic relationships with diverse stakeholders while working remotely

Foundational knowledge of the history and realities of systemic racism, intersectionality and oppression in the United States – you bring fluency in the core precepts of diversity, equity and inclusion and can apply DEI skills in real-world situations while continuing to learn and grow personally and alongside FFI staff
FFI is an Equal Opportunity Employer. We are committed to diversity and value a variety of experiences. People from historically marginalized and oppressed communities or identities are strongly encouraged to apply. Reasonable accommodations will be made to enable individuals with disabilities to perform the essential functions of this position.
Removing bias from the hiring process
Applications closed Wed 8th Jun 2022
Removing bias from the hiring process
Your application will be anonymously reviewed by our hiring team to ensure fairness
You'll need a CV/résumé, but it'll only be considered if you score well on the anonymous review
Applications closed Wed 8th Jun 2022