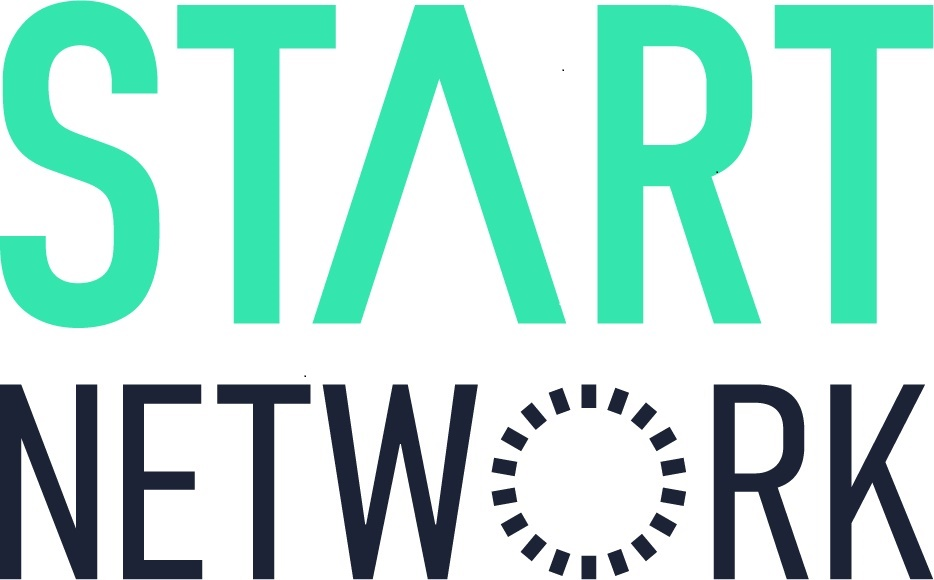 Operations Officer
Start Network
Team: Operations
Grade: 4
Salary: £28,000-£32,000 per annum plus competitive benefits package
Location:

London (Central) with remote working options with occasional travel to the office

Closing: 11:59pm, 30th Jan 2022 GMT
Role posted - 1:01pm, 5th Jan 2022 GMT
Job Description
This is an exciting time to join Start Network in this new role.  We are looking for a talented operational professional with a passion for project management and strong administrative skills. The Operations Officer will also contribute to the effectiveness and impact of our work by being responsible for reviewing, updating and maintaining operational policies and procedures and supporting staff to use them, whilst ensuring that these align the organisation to work on behalf of our members.  
Based in the Operations team, the role holder will have the opportunity to work closely with all of the teams across Start Network, hubs and local members.    
ESSENTIAL SKILLS 
Demonstrable experience of managing multiple deadlines requiring attention to detail  

Experience of setting up, coordinating, and implementing administrative processes 
Excellent communication skills  

Intermediate skills in MS Office 365 
ABOUT START NETWORK 
The Start Network is made up of more than 50 aid agencies across five continents. Together, our aim is to transform humanitarian action through innovation, fast funding, early action, and locally driven humanitarian action.  We're tackling what we believe are the biggest systemic problems that the sector faces. Problems including slow and reactive funding, centralised decision-making, and an aversion to change mean that people affected by crises around the world do not receive the best help fast enough, and needless suffering results. Our work focuses on responding to these problems.  This includes shifting power closer to where crises happen, providing fast, early and predictable function and sharing learning and innovative ways of working. 
The Start Network is at a critical point in its journey. We have grown and diversified our membership over the past 10 years. We are now set to evolve into a decentralised "network of networks" by 2025 in line with our vision and principles. We are currently working with five national and regional networks (called hubs) made up of predominantly civil society organisations in Pakistan, DRC, Guatemala, India and the Pacific. They are developing locally owned ways of anticipating and responding to humanitarian crises. We aim to support the emergence and development of further hubs in the coming years.  Our ultimate ambition is to devolve leadership, membership, programming, and decision making to the hubs, while the central team transitions to become a service provider.  
We are committed to protecting people, particularly children, at-risk adults and affected populations from any harm that may be caused due to their encountering the Start Network as well as responding effectively should any harm occur.   
We are also committed to safeguarding staff from any forms of bullying, harassment, sexual harassment, discrimination, and abuse of power as outlined in our Dignity at Work policy.   
Our roles are open to discussion about flexible working.  While our team is office based, home working is part of our culture. For more information about our values and strategic priorities, please visit our website. 
KEY ACCOUNTABILITIES FOR THIS ROLE
Operational Support
Support the Operations Manager to design, promote and implement procurement and contract management systems, acting as first point of contact for internal queries 
Lead on development and implementation of supplier diversity strategy 

Develop and manage Start Network's asset management policy and systems 

Support with project management administration for Operations and Change Manager  

Act as point of contact for health and safety, first aid, travel and security, working with the operations and change manager to ensure that the policies and processes are in line with business needs 
Information Technology 
Act as point of contact for IT support and onward to our outsourced service provider ensuring speedy issue resolution 

Lead on building staff capability and confidence to access, store and retrieve information on Start Network's document management system to meet evolving business needs 

Support the development of Start Network's software systems including grant and project management, MS365 applications to support growth and collaborative working 
 Business Planning and Strategic Initiatives 
Coordinate organisational business planning and statutory external reporting process 

Coordinate Start Network donor and partner due diligence requests 

Support the Operations and Change manage to develop and implement a capacity support framework for members including coordinating peer member capacity building and sourcing external capacity building experts and consultants where needed 

Be responsible for communicating and measuring our performance against environmental policy 
PERSON PROFILE  
Communicator - Able to convey complex information concisely to different audiences 
Strategic Thinker - Deliver results with awareness of impact on others internally and externally by considering the positions and perspectives of relevant stakeholders 
Collaborative - Actively promote collaboration by spotting and breaking down barriers to siloed working, connecting colleagues, teams and initiatives 
Leader - Willing to share own expertise with others in the organisation and network, both formally and informally 
Able to adapt and learn - Balance the need to follow systems and processes with the courage, identifying when systems and processes do not align with the mission, suggesting alternatives 
Action Oriented - Deliver results in pursuit of our mission by holding yourself to account for your work, taking decisions relevant to your role and supporting colleagues whilst having fun  
Start Network Culture  
To carry out the responsibilities of the role in line with the Start Network Code of Conduct and with a commitment to safeguarding adults and children  

A commitment to the Start Network vision, principles, values and approach  

The Start Network team is an agile group of individuals who use their experience and skills across the network, so flexibility to work in and with different teams and functions is a part of our culture. 
OUR OFFER TO YOU 
Being part of a pioneering organisation that is bringing about system change 

Centrally located 'WeWork' office with free access to communal space and onsite drinks 

Access to cultural talks, events, pop-up sales, and a place to meet and socialise after work  

Discounts at local cafes and restaurants in association with WeWork  
Flexible working with options to work from home and remotely some of the time 

Contributory pension 

Life assurance equivalent of three times your salary  

Family friendly policies, particularly maternity pay (21 weeks full pay) 

Training and development opportunities for individuals and cross-organisationally 
25 days' holiday, bank holidays plus 2 paid company days over the Christmas period 

Cycle to work scheme 
We embrace diversity, promote equality of opportunity, and eliminates unlawful discrimination.  We are an equal opportunities employer and treat every application on merit alone.  Start Network particularly welcome applications from disabled, black, indigenous and people of colour (BIPOC), and LGBT+ and non-binary candidates and offer a guaranteed interview scheme for disabled applicants who meet our essential selection criteria.   
Applications will be reviewed on a rolling basis and we reserve the right to close applications early if we reach a satisfactory number of applications. Early applications are therefore highly encouraged.
If you have any questions or need support with your application, please email us using peopleandculture@startnetwork.org  
Please note that any offer of employment is subject to relevant pre-employment checks. Please refer to our privacy statement and candidate privacy notice regarding treatment of your data. 
Removing bias from the hiring process
Your application will be anonymously reviewed by our hiring team to ensure fairness
You'll need a CV/résumé, but it'll only be considered if you score well on the anonymous review
Removing bias from the hiring process
Your application will be anonymously reviewed by our hiring team to ensure fairness
You'll need a CV/résumé, but it'll only be considered if you score well on the anonymous review