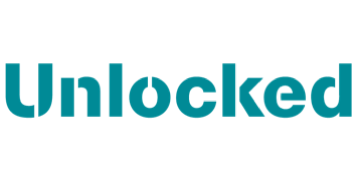 Recruitment Officer (Selection)

We are looking for an innovative and well-organised individual to join our Recruitment team. You will play an important role in designing our processes to select the highest quality applicants to work in prisons with Unlocked Graduates.
You will be responsible for the logistics and organisation of our selection processes, particularly assessment centres as we seek to create an adaptable remote way of running these. You will be the key point of contact for candidates at this stage of the process and work to ensure that all candidates have a positive experience of the process, whilst also collaborating with external stakeholders to ensure our selection process is as fair and consistent as possible.  You will work with the Recruitment Director to design and set up new systems and processes and support the post-selection journey for candidates. This position offers a mix of logistics planning, stakeholder management, data analysis and creating innovative new activities to improve our selection processes.
You'll join a hard-working team with opportunities every day for new achievements and experiences.
Key responsibilities
Selection
-          Take a hands-on role in screening and assessing applicants against the required attributes as well as training others on this
-          Design materials for screening and assessing including scoring matrices, feedback forms, assessor instruction materials
-          Oversee the planning and scheduling of assessment centres ensuring all participants and assessors have the information required for their involvement
-          Facilitate the running of assessment centres to ensure all candidates receive a positive candidate experience
-          Deal with candidate queries regarding the selection process and manage the booking process for assessment centres
-          Act as a main point of contact for screeners and assessors so that queries are dealt with quickly and effectively and they are equipped to assess candidates fairly and consistently
-          Develop strong relationships with stakeholders that support the recruitment process, both internal and external
-          Conduct ongoing analysis of our selection process and communicate this to relevant stakeholders
-          Collaborate with the Recruitment Director to develop new exercises to improve the selection process
-          Ensure recruitment practices are carried out consistently, efficiently and fairly to achieve a best practice selection process, researching the development of new systems and processes where relevant
-          Communicate the Unlocked mission, values and messaging consistently to maintain a positive candidate journey for applicants
Additional Responsibilities
-          Ad hoc support for the attraction team during busy times; for example event attendance and driving applications
-          Leading on post-assessment centre onboarding processes including the organisation and management of fitness tests, university enrolment and launch events
-          Manage relationships with HMPPS to ensure candidates are fully onboarded and ready to start the programme
-          Ensure maintenance of detailed records and databases to continuously evaluate and improve the recruitment campaign.
-          Contribute to training of internal and external assessors.
-          Deliver feedback calls to unsuccessful applicants.
-          Ensure recruitment practices are carried out consistently, efficiently and fairly to achieve a best practice selection process.
Role posted -
5:09pm, 22nd Jun 2020 BST