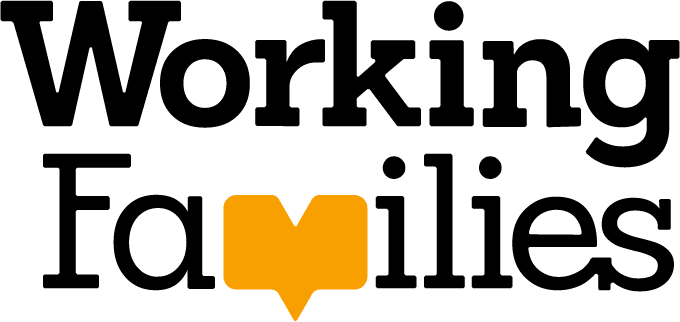 PA to the Chief Executive
Contract type: Permanent
Working pattern: 22.5 hours/week, which should be worked over at least 3 days. We are happy to talk flexible working!
Reports to: Chief Executive 
Start date: 1 April 2021
About the role
Working Families is the UK's work-life balance charity. Our mission is to remove the barriers that people with caring responsibilities face in the workplace. 
This role will provide high-quality administrative support to the Chief Executive, as well as performing general operational, HR, and finance duties. 
Key responsibilities
Support to Chief Executive:  
Arranging regular and ad-hoc Board and committee meetings, as well as all-staff meetings. This includes setting up a virtual meeting or sourcing a physical venue, liaising with invitees, ensuring IT is operational, and all other logistics.  

Diary and email management, travel / accommodation bookings, electronic filing, and other general administrative duties 

Drafting and dispatching correspondence (emails, letters, Christmas cards, etc.) on behalf of Chief Executive, liaising with Trustees as appropriate 

Researching key contacts and briefing the CEO appropriately before external meetings 

Preparation of minutes of internal meetings and bi-monthly Board meetings 
Human Resources administration:  
Assisting with the upkeep of HR policies and the writing/updating of processes. Helping to ensure that all new processes are clear and are implemented consistently across the organisation 

Working with the CEO to ensure that processes are clear and consistent   

Responsible for the administration of general HR records on the HR platform 
Operations 
Assisting in the management of company telephony.  

Assisting in the organisation and running of Senior Leadership Team meetings 

Updating the charity's internal wiki page 

Assisting in the implementation of internal policies

Managing day-to-day IT systems (including telecoms) and software; working with suppliers and consultants as appropriate and troubleshooting as required 

Liaising with our IT provider and assisting with the setup of IT for new starters 
 Office administration:  
Serving as the first point of call for all telephone enquiries and responding to generic email enquiries in a consistent, informative, and professional manner 

Managing the general office email inbox  

Dealing with incoming post in an efficient manner 

Managing the process for ordering stationery 

Supporting the CEO to ensure all statutory and legal filing is up to date and well managed.  
 Finance administration: 
Liaising with the charity's accountants 

Managing the finance and fundraising e-mail inboxes 

Saving and storing files and data as appropriate 

Assisting with the writing/updating of finance processes. Working with the CEO to ensure that processes are clear and implemented consistently across the organisation

Processing invoices as required 

Processing the CEO's expenses 
 Other duties:  
At the discretion of the CEO, assisting with staffing occasional events and conferences, some of which may take place outside of normal office hours.  

Organising social events for the staff team 

Any other reasonable duties and responsibilities as directed by the Chief Executive. 
Essential Experience / Attributes / Skills
Minimum of 4 years' administrative experience and/or working with customers/stakeholders in a service capacity 

Experience in management of telephony and IT, as well as basic HR and finance administration 

Adept at and proactive about working in a paperless office on a variety of different IT platforms

Good computer skills including all Microsoft office packages and an understanding of CRM systems 

Excellent interpersonal, oral and written communication skills  

Ability to deliver accurate minutes in a timely fashion 

Ability to provide liaison between service providers (e.g. IT, accountants) and staff team 

Practical and flexible in approach to workload and able to prioritise

Highly organised and meticulous with a high-level attention to detail 

Self- motivated and able to work without constant direction  

Able to work diligently under pressure.  

Diplomatic and sensitive to the confidential nature of HR within the context of a small team  

Able to work to deadlines 
Desirable Qualifications
Experience working within the charity or not-for profit sector  

Experience working closely with Senior Management and Board Level colleagues  

Previous recruitment coordination  

Knowledge and interest in developing policies and practices 
Right to Work
Working Families is unable to sponsor work permits or visas. All candidates must have the right to work in the UK. 
Diversity
We particularly welcome applications from disabled and Black, Asian and Minority Ethnic (BAME) candidates as these groups are currently under-represented in our workforce.
Role posted -
7:03pm, 1st Jan 2021 GMT