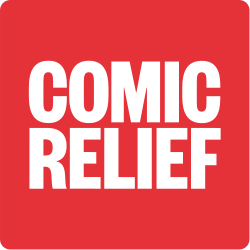 Senior Partnership Manager - Funder Alliances (2 Year FTC)

The Senior Partnership Manager – Funder Alliances will oversee, innovate and maximise impact from all partner funded accounts under their direct and indirect responsibility, sharing learning and ensuring successful delivery.
Key Accountabilities / Objectives
Oversee the delivery of partner funded accounts managed by direct reports, ensuring impact, learning and delivery are in line with partner restrictions and Comic Relief's strategic goals.

Support direct reports to effectively account manage partners specifically in relation to reporting and storytelling.

Respond to risks or concerns escalated by direct reports as required, further escalating these as appropriate.

Work with colleagues across the organisation to ensure ongoing compliance across the portfolio with legal requirements, our grant conditions, partner reporting requirements and best practice in international development.

Work with Finance to proactively manage partnership budgets, including those managed by direct reports.

Personally manage and take responsibility for co-funded initiatives as required, and for the grants within these initiatives. Proactively manage these partnership accounts including taking the lead on reporting, risk and partnership management and budget management

Identify and internally champion stories of success and key learning points from within your portfolio of grants and those of your direct reports, working with the Advocacy and Influence and Learning and Strategy teams.

Be an ambassador for collaborative cross-functional working both within the Impact and Investment department and across the wider organisation.

Represent and positively promote Comic Relief in appropriate fora, networks and consortia.

Support, lead and manage direct reports through regular one-to-one's and clear performance objectives and KPI's whilst ensuring consistency of approach across a disparate portfolio.

Work with the Senior Investment Partner – Funder Alliances to build a supportive team culture, ensuring learning and best practice is shared across accounts, filling in where necessary to lead team meetings.

Regular travel (including international) is required within this role.
Essential Education and Skills
Proven leadership and management of high performing teams.

Significant experience of developing, implementing and evaluating investment strategies.

Experience of managing high value/risk/profile social change programmes; co-funded programmes a plus.
Key Competencies
Strategic thinker that can create, evaluate and develop ambitions into success by connecting the dots.

Effective relationship builder with strong emotional intelligence and political awareness to proactively challenge and persuade senior stakeholders and partners.

Dynamic, confident and fun professional that can effectively lead and foster teams through collaborative and cross-functional working.

Decisive problem solver with high resilience and a positive and solution orientated approach.

Strong communicator with a flexible, engaging and inspirational style.
Role posted -
2:36pm, 21st Jan 2019 GMT