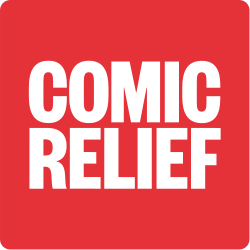 Senior Media Officer - FTC : Oct/Nov 2021 - Mar/Apr 2022
Comic Relief
Team: Fundraising and Creative
Grade: Manager/ Senior Associate
Salary: £32,600 – £35,500
Location:

London and Remote

Closing: 12:00pm, 20th Oct 2021 BST
Role posted - 2:33pm, 30th Sep 2021 BST
Perks and benefits

Employee Assistance Programme

Enhanced maternity and paternity leave
Job Description
To develop and deliver regional PR strategies that promote Comic Relief's activity for the Red Nose Day 2022 campaign, and demonstrate the positive impact that donations have across the UK.
To lead the PR for select regions across the UK, aiming to land quality broadcast, print and online media coverage that is tailored to specific locations and encourages support of Red Nose Day.
To build collaborative, strong relationships with relevant internal and external stakeholders, providing high quality and consistent support. Work closely with various internal teams, including Fundraising, Talent and Social Media, to proactively source and develop strong stories for media coverage and opportunities to work with high profile supporters.
To take an active role in the running of Comic Relief's Press Office, including joining the on-call rota for out-of-hours media enquiries.
To protect and enhance Comic Relief's reputation, working closely with internal and external stakeholders when issues arise.
This role is a six-month fixed term contract. As it will cover regions across the UK, it can be based remotely. We would particularly welcome applicants from outside of London.                                                                                      
KEY RESPONSIBILITIES
Develop and deliver creative, tailored, regional PR strategies for Red Nose Day 2022 that promote a range of fundraising activities and raise awareness of the positive impact donations have in the UK
Act as the lead Media Team member for approx. five allocated nations or regions, proactively seeking new and exciting opportunities to land positive coverage and encourage support of Red Nose Day 2022
Ensure PR plans are audience and insight driven, reflect wider organisational objectives and are evaluated against agreed KPIs

Build strong relationships internally with teams including, Digital, Fundraising, Talent and Storytelling to develop content and PR ideas that can engage media and celebrity/influencer supporters

Write press releases, statements, briefing documents, quotes, and other media materials as required, ensuring editorial excellence and high-quality output

Work closely with BBC broadcast coordinators to pitch and facilitate filming and interview opportunities for local TV and radio programming

Set up and manage filming opportunities with media crews or in-house crews, leading briefings and overseeing logistics and safeguarding protocols

Understand Comic Relief's safeguarding principles and adhere to guidelines in practice

Ensure the smooth and effective running of the Press Office. Join the on-call rota for after hours and weekend cover and take an active role in managing in-bound media enquiries alongside the wider team

Take an active role in team processes such as morning press updates, managing incoming media enquiries and coverage reports for owned projects

Monitor the press regularly to identify appropriate opportunities and potential threats to the promotion of the work of Comic Relief. Work to protect and enhance Comic Relief's reputation and work closely with internal and external stakeholders if issues arise

Occasional UK travel will be required
ESSENTIAL SKILLS AND COMPETENTIES
Proven experience of developing and implementing media strategies that gain regional coverage

Knowledge of PR campaign evaluation and media monitoring tools

Good understanding of the UK regional media landscape

Experience managing key stakeholder relationships (internal and external)

Excellent communication skills

Experience of landing positive press coverage

Prior experience briefing spokespeople and working with talent is desirable

Knowledge of the charity sector is desirable

A commitment to Comic Relief and its core values and a strong team player

Willingness to travel across the UK as required
Inclusivity at Comic Relief
We recognise diversity and inclusion are a source of strength in achieving our mission. We therefore welcome everyone, trusting what makes us different brings creativity, styles and experiences to help us collectively do our best work. That's regardless of your gender, age, disability, ethnicity, religion, sexual orientation, and cultural identity. We especially welcome those from under-represented groups in modern grant-making and fundraising. We are on a journey, but if you join our team you will be part of a community that is committed to creating a diverse and inclusive environment where we want you to:
Be valued for being yourself

Do your best work, and be supported to break down barriers so you can succeed

Be heard, respected, and treated as an equal, whatever your level, experience or background

Be part of a team that is committed to making this happen – with our colleagues, partners, and contributors.
Comic Relief is committed to preventing and protecting all people from harm in their interactions with us. We expect all those that act in our name to uphold our approach to doing no harm.
Removing bias from the hiring process
Your application will be anonymously reviewed by our hiring team to ensure fairness
You'll need a CV/résumé, but it'll only be considered if you score well on the anonymous review
Removing bias from the hiring process
Your application will be anonymously reviewed by our hiring team to ensure fairness
You'll need a CV/résumé, but it'll only be considered if you score well on the anonymous review